CHICAGO — The Rev. Al Sharpton is coming here Sunday to lead what's expected to be a massive get-out-the-vote rally less than 10 days before a heated mayor's election, making him the latest high-profile figure to get involved in a contest that's increasingly becoming nationalized.
Sharpton told NBC News he was not endorsing a candidate in the race where crime has become the central issue in a city facing a public safety crisis.
The two candidates competing in the April 4 runoff are Chicago Teachers Union-backed Brandon Johnson and former Chicago Public Schools CEO Paul Vallas.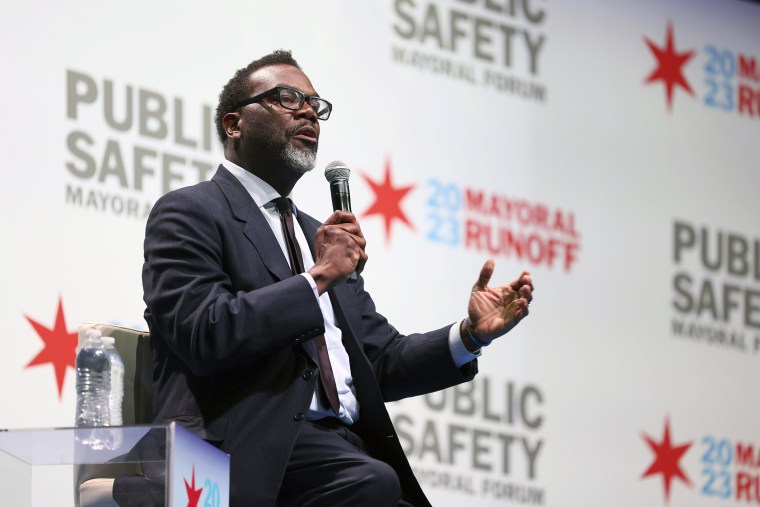 "I'm doing a GOTV rally on Sunday in Chicago. Both candidates are invited," said Sharpton, who is also an MSNBC host. Sharpton said "some thought" Vallas wouldn't come to the rally, which is being held at New Mount Pilgrim Baptist Church.
"He should come. I'm interested in turnout," Sharpton said of Vallas.
A spokesperson for Vallas said the campaign wasn't aware of any invitation involving a Sharpton event. A member of Johnson's campaign team indicated Johnson would attend.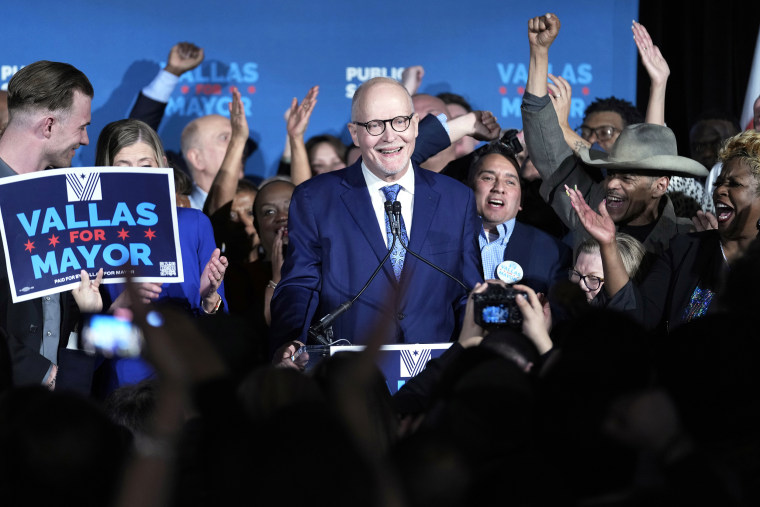 While Sharpton has said he's not endorsing in the race, his mere presence at a church where the pastor has backed Johnson is tantamount to an endorsement and rally for Johnson.
"We are very excited to have the reverend come to Chicago to help boost GOTV efforts," said Bill Neidhardt, a Johnson campaign adviser. "We have had many insightful and inspirational conversations with the reverend in the last few months."
Johnson has the backing of Sen. Bernie Sanders, I-Vt., and Sen. Elizabeth Warren, D-Mass. No members of Congress have endorsed Vallas.