Former New Jersey Gov. Chris Christie is jumping into the Republican presidential race, giving it another go after his 2016 presidential bid.
Christie has been seen as a possible presidential candidate since 2011, but he declined that year before taking the plunge in the 2016 election cycle. His bid had many highs and lows but never truly caught on, with the two most memorable moments centering around other candidates: his torpedoing of an ascendant Sen. Marco Rubio in a New Hampshire debate and his decision, after dropping out, to back eventual GOP nominee Donald Trump.
Here's a look at some of the key moments from Christie's last presidential bid:
Christie announces at his old high school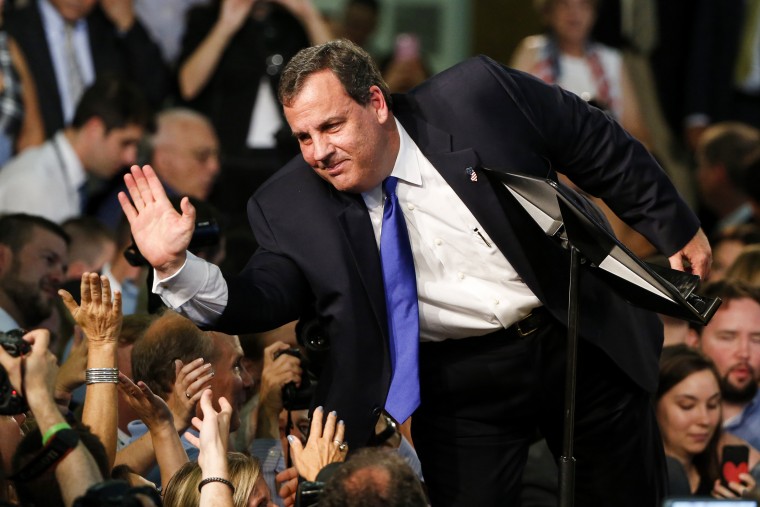 Then the governor of New Jersey, Christie announced his run in late June of 2015 at his old high school, calling to bring "strength and decision-making and authority back in the Oval Office" and playing up his straight-talk persona.
The move made him the 14th GOP candidate in the race, as an NBC News/Wall Street Journal poll found that 55% of Republicans aid they couldn't see themselves supporting his candidacy.
The "Bridgegate" saga that ensnared some of his top aides was looming over his candidacy. A former top Christie ally was charged in the scandal two months before Christie announced his campaign, and even though the trial didn't take place until his bid was over, the scandal weighed him down from the start.
Falls off GOP debate main stage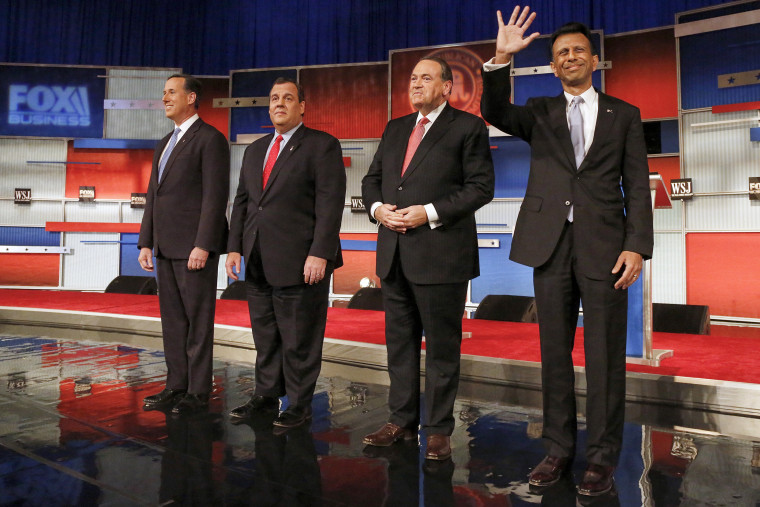 After appearing on the stage with the top-polling contenders in three debates, Christie didn't make the cut for the main event in November 2015. Instead, he appeared in the "undercard" debate along with candidates who polled outside of the top eight.
As the New York Times reported at the time, Christie tried to "seize center stage and project himself as above intraparty conflict while inviting the Republican Party to view him as its warrior against Hillary Rodham Clinton."
Returns to main stage after polling surge amid frank talk about addiction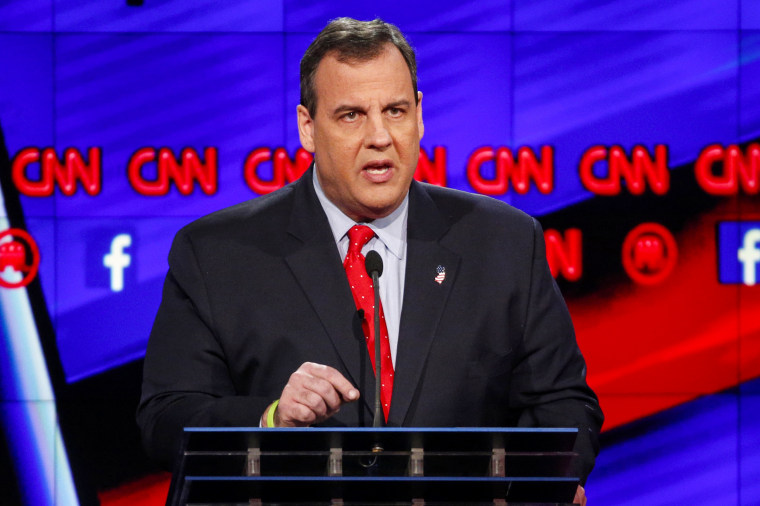 Christie had his first big viral moment just before that undercard debate — too late to put him on the main stage, but enough to build up some momentum in the weeks to follow.
The governor's comments about addiction at a New Hampshire town hall caught fire on the internet, featuring him talking about his mother's lung cancer and a friend's daughter's drug addiction.
"The sixteen year old teenage girl on the floor of the county lockup addicted to heroin, I'm pro-life for her too. Her life is just as much a precious gift from God as the one in the womb," Christie said. "We need to start thinking that way as a party and as a people."
He returned to the main debate stage in December, where he remained until he withdrew from the race.
Approval back home dips as Christie quips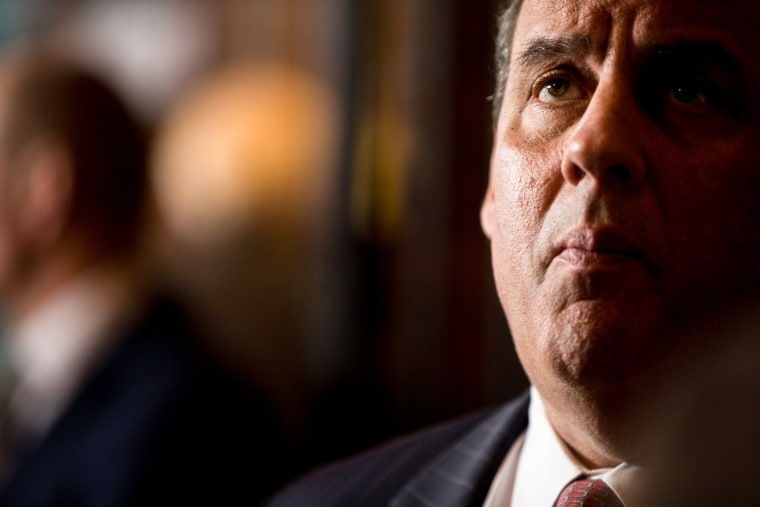 Even as he clawed back onto the national stage, Christie's approval rating back home continued to sink. He hit a new high in disapproval in the Rutgers Eagleton Center for Public Interest poll in December, at 59% of all registered voters. His 33% approval rating was his second-lowest ever measured by the poll.
Making matters worse, Christie drew serious criticism the following month for his response to a question at a town hall in New Hampshire. A voter asked why he was in the early primary state instead of back in New Jersey to help the Jersey Shore deal with serious flooding.
"Do you want me to go down there with a mop?" Christie replied.
Days later, he admitted, "I got carried away."
Christie attacks Rubio on New Hampshire debate stage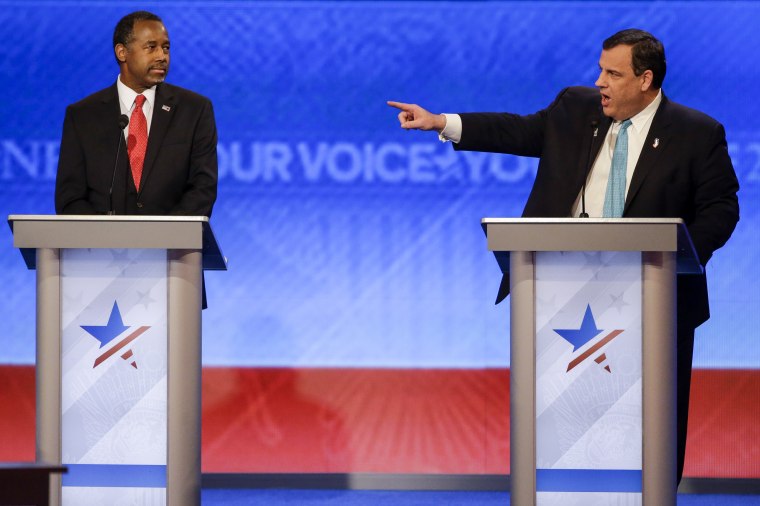 After putting all of his chips on New Hampshire, where he won the endorsement of the New Hampshire Union Leader newspaper, Christie needed to make a splash in the crowded GOP race after a poor performance in Iowa.
He tried to do just that during the debate ahead of the New Hampshire primary, attacking Rubio by saying he lacked the executive experience of others on the stage and goading him with criticism that his style was too artificial and "Washington."
Responding to a Rubio line, Christie turned it back on the Florida senator: "That's what Washington, D.C., does: The drive-by shot at the beginning with incorrect and incomplete information and then the memorized 25-second speech," Christie said.
And when Rubio replied, Christie jumped back on him: "There it is! There it is! The memorized 25-second speech!"
The exchange dogged Rubio for the remainder of his presidential bid.
Christie drops out after a poor showing in New Hampshire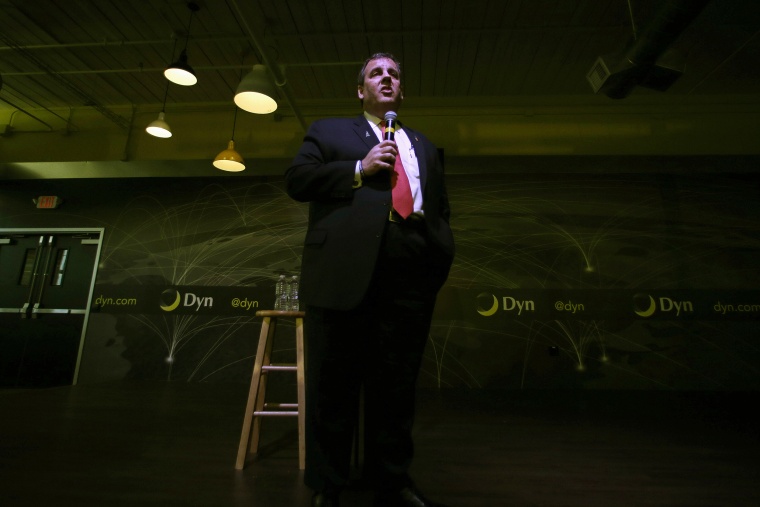 But a fiery debate performance didn't propel Christie far in New Hampshire, where he finished in sixth place with just 7% of the vote.
He ended his campaign one day later.
""I have both won elections that I was supposed to lose and I've lost elections I was supposed to win, and what that means is you never know what will happen," he said in a statement. "That is both the magic and the mystery of politics — you never quite know when which is going to happen, even when you think you do. And so today, I leave the race without an ounce of regret."
Christie backs Trump's campaign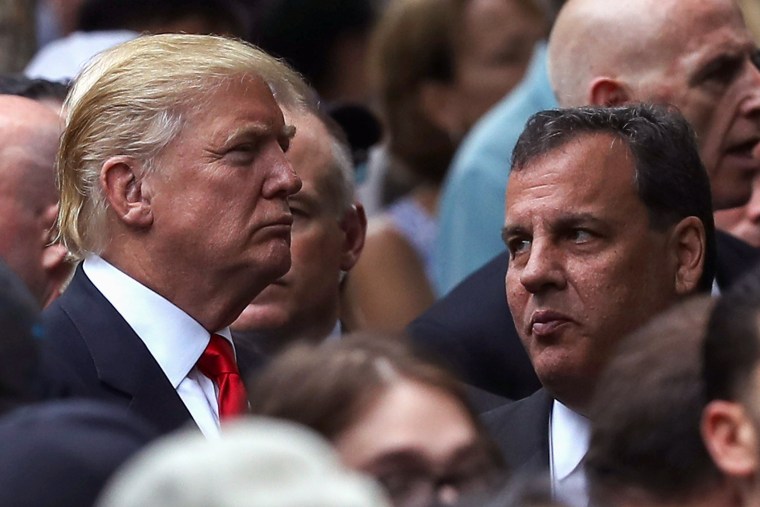 In his final major act of the primary cycle, Christie hitched himself to the frontrunner, Trump, lauding him as the candidate most likely to beat then-Democratic frontrunner Hillary Clinton.
It was a key moment for Trump: Christie was among the first major elected officials to endorse him, at a time when other Republican figures were still trying to prevent Trump from winning the nomination. Ultimately, it was the start of the GOP elite adopting the outsider businessman as the embodiment of the party.
"He is rewriting the playbook of American politics because he is providing strong leadership that is not dependent upon the status quo. The best person to beat Hillary Clinton in November is undoubtedly Donald Trump," Christie said during a news conference where he also, again, took shots at Rubio.