Two groups of young voters in Iowa and New Hampshire had very different takes on Vivek Ramaswamy's debate performance Wednesday night in Milwaukee. 
At a debate watch party at the University of Iowa, young conservatives loved Ramaswamy's combative nature as he went on the attack against his competitors on stage.
"He was ready for it. He was prepared. His closing remarks were absolutely beautiful. I think he's going to shoot up in the polls after this," said Evan Deal, a 20-year-old political science major at the University of Iowa who's supporting former President Trump but wants Ramaswamy as vice president after Wednesday's performance.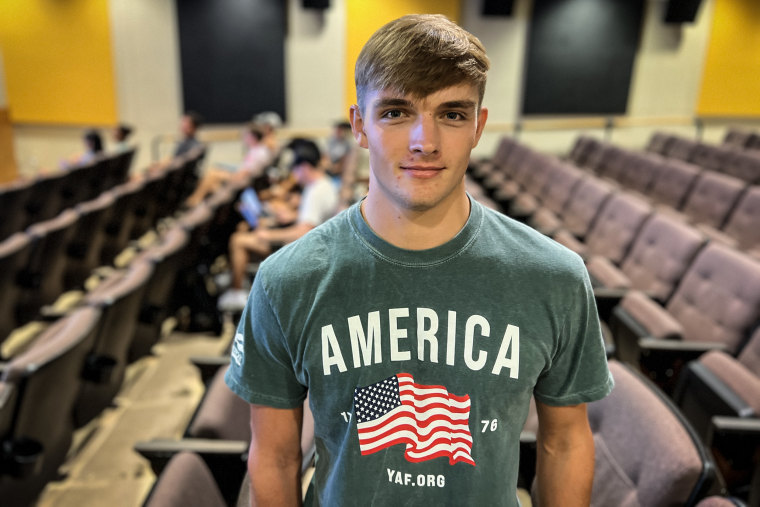 In New Hampshire, the reaction was very different — a caution against drawing quick conclusions one way or another after debate performances that can be long, varied and hit different people in distinct ways. 
NBC News organized a debate watch party at New England College in Henniker, N.H., with eight independent voters aged 18-22. Seven of them lean Republican and one more to the left — but all are planning to vote in the Republican primary. One of New Hampshire's hallmarks is its open primaries, which allow independents to participate.
Before the debate began, Ramaswamy was not on any of the New Hampshire voters' radars. And after the first time Ramaswamy spoke on the stage, six of the eight participants were impressed. But that quickly changed. By the end of the night, all of these young voters viewed him unfavorably.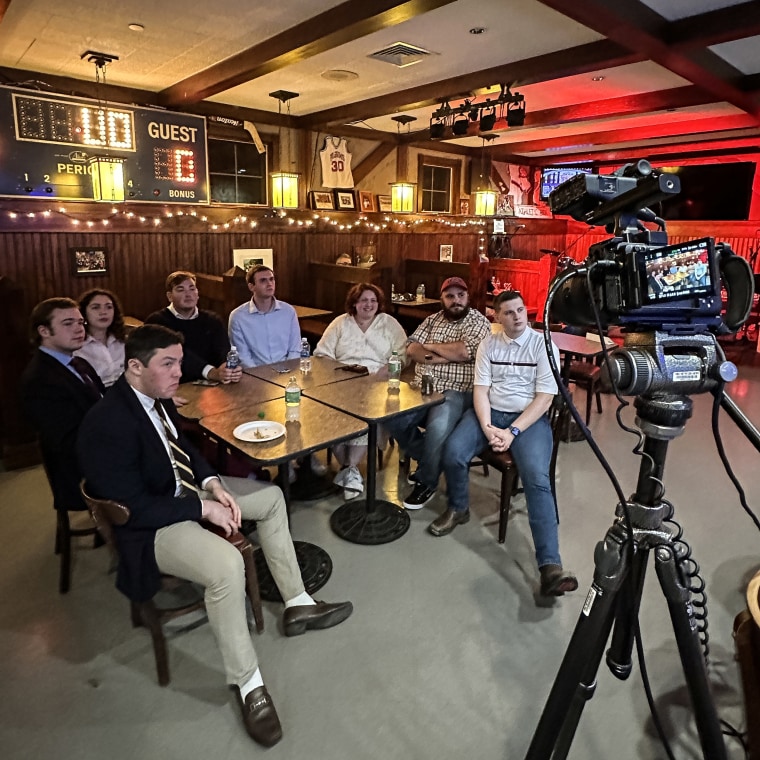 Kay Donahue, a 19-year-old Sophomore at New England College, says went into the night with an open mind. At first, she was intrigued by Ramaswamy, but about half way through the debate, she was not a fan. 
"I don't really like him. He just went downhill so fast," Donahue said.
Max Bedard, 20, who went straight into the workforce after high school, believed Ramaswamy was "trying to act too much like Trump." 
Other voters agreed Ramaswamy sounded Trumpian. Ethan Dupuis, a 19-year-old sophomore at Plymouth State University, said Ramaswamy is "giving strong wannabe Trump vibes." 
Meanwhile, in Iowa, Bennett Haack went into the debate with Florida Gov. Ron DeSantis as his favorite. But after the debate, he mused, "He doesn't seem very sociable… he seemed awkward up there, all stiff, and Vivek was just going with the flow. I liked that a lot."  
And Doug Deutsch, a 20-year-old electrical engineering student at the University of Iowa, also switched his allegiance from DeSantis to Ramaswamy after watching the debate. "Career politicians… you know, we haven't been getting better with them. So why not try something new?" Deutsch said minutes after the debate ended.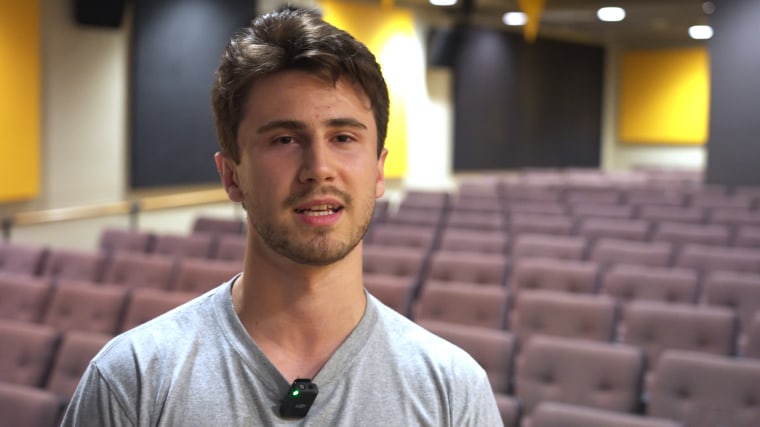 All of the young New Hampshire voters at the watch party organized by NBC News believe former United Nations Ambassador Nikki Haley won the debate and viewed her favorably at the end of the night. 
Malcolm Mahoney, an 18-year-old sophomore at Dartmouth, said Haley "had the most specific policy proposals, like she didn't just use a buzzwords. She had ideas and she explained why she thought they would work."
Molly Bentley, 18, who is getting ready to enter her first year at Dartmouth, described Haley as quick and concise. "She knew what she wanted. And she wasn't so extreme as Ramaswamy was," Bentley said. 
Love him or hate him, Ramaswamy's performance is generating buzz. Google Trends shows the businessman leading among Republican candidates in search interest on the platform this past week.
Ramaswamy was responsible for 40% of all full-name Google searches of Republican presidential candidates, with Trump coming in second at 23% and Haley coming in third with 9%.