ROCK HILL, S.C. — Sen. Bernie Sanders on Sunday emphasized the need for other Middle Eastern countries to shoulder much of the burden from the Syrian conflict, declining to give a number of refugees the U.S. should accept until the problem is clearer.
"It's impossible to give a proper number until we understand the dimensions of the problem," he said on NBC's "Meet the Press." But he emphasized that "the world has got to respond, the United States should be a part of that response."
The Syrian refugee crisis has drawn global attention in recent weeks as photos of children and families who drowned while fleeing to Europe surfaced, raising questions about the international response. President Obama this week said the U.S. would take in 10,000 Syrian refugees next year.
Two of Sanders' opponents for the Democratic nomination — former Maryland Gov. Martin O'Malley, and former Secretary of State Hillary Clinton — have weighed in, with O'Malley saying the U.S. should welcome more than 8,000 and Clinton saying that "the larger Middle East," Asia, "everybody should step up and say we have to help these people."
Sanders said that as it stands, he doesn't believe the U.S. should use military force to respond to the conflict in Syria, because that risks bogging the country down in "perpetual warfare in that region."
"I do not want to see that occur," he said.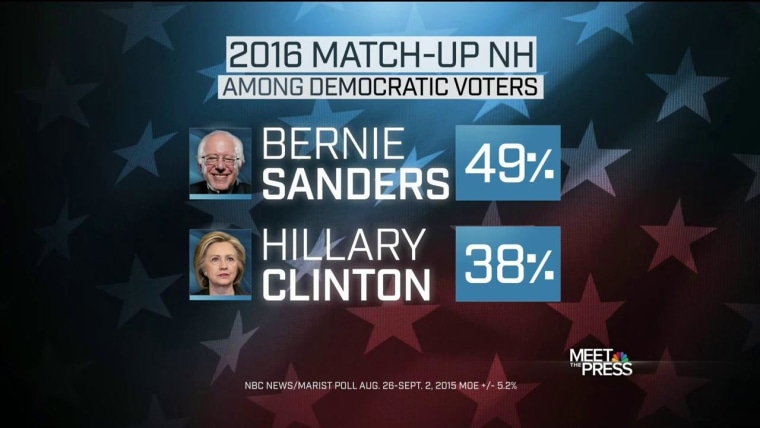 Sanders has surged in recent polling, leading Clinton by 9 points in New Hampshire in the most recent NBC News/Marist polls.
He's also moved slightly ahead of her in Iowa according to the latest Quinnipiac University Poll.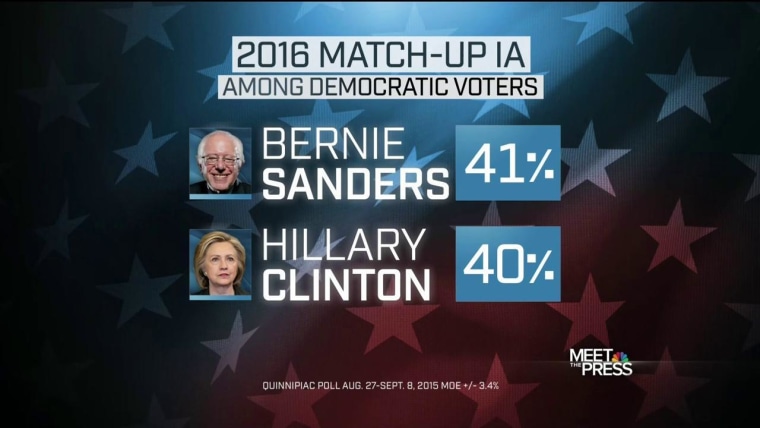 But Clinton's supporters see Sanders' lack of foreign policy experience as a key weakness for the Vermont senator, and he has apologized for omitting foreign policy from his website.
He has yet to dive into foreign policy on the campaign trail, but on Sunday hinted at how he'd tackle the rise of ISIS and widespread conflict in the Middle East, suggesting the U.S. role should be to "bring the region together."
Countries like Saudi Arabia, Turkey and "other countries are going to have to get their hands dirty, going to have to get on the ground in taking on ISIS," he said.
But U.S. military action, Sanders emphasized, should only be used as a "last resort."
"Our government should do everything that we can to resolve international conflict in a way that does not involve war," he said. "Sometimes using military force is necessary—but I think it should be the last resort, not the first resort."