Bernie Sanders has outspent Hillary Clinton in advertisements in the March 15 primary states, $6.3 million to $5.3 million overall, including in Missouri, North Carolina and Ohio, according to ad-spending data from SMG Delta.
Clinton, meanwhile, has outspent Sanders in Florida and Illinois.
In the Republican race, outside GOP groups attacking Donald Trump have spent nearly $13 million combined in these states – not including the millions that Marco Rubio's Super PAC has aired against Trump.
Indeed, Rubio's Super PAC has spent $8.2 million alone in Florida. Here the numbers: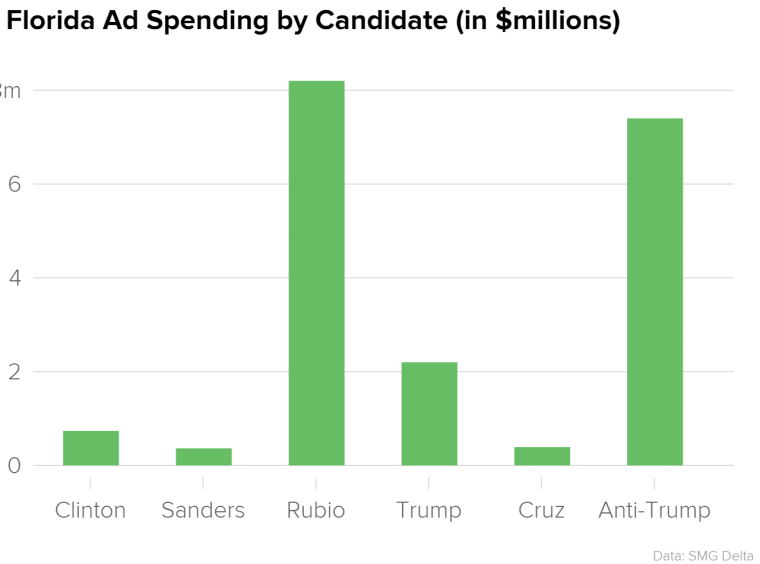 Clinton: $737,000
Sanders: $365,000
Rubio: $8.2 million
Anti-Trump: $7.4 million (American Future Fund, Club for Growth, Our Principles PAC)
Trump: $2.2 million
Cruz: $391,000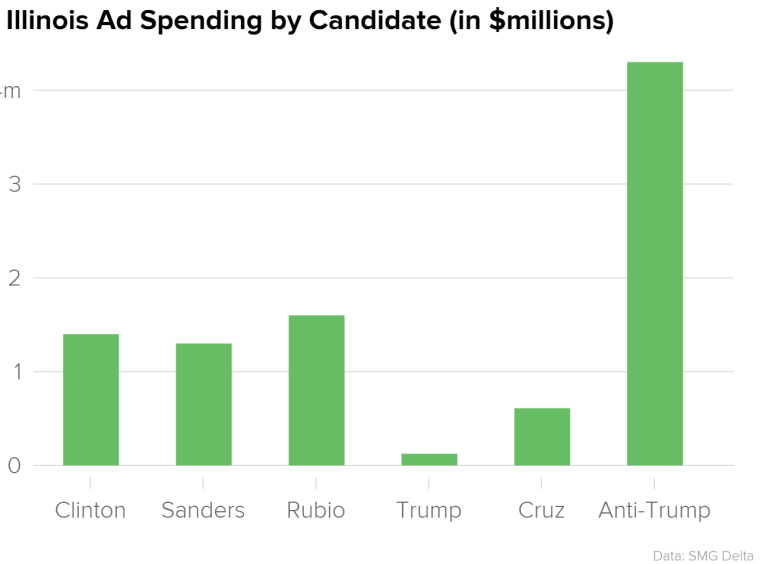 Clinton: $1.4 million
Sanders: $1.3 million
Anti-Trump: $4.3 million
Rubio: $1.6 million
Cruz: $610,000
Kasich: $221,000
Trump: $125,000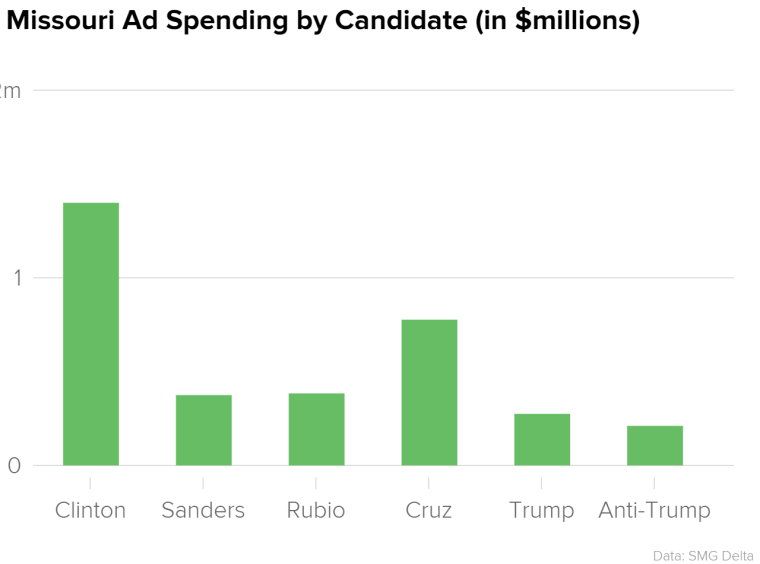 Sanders: $1.4 million
Clinton: $375,000
Cruz: $777,000
Rubio: $384,000
Anti-Trump: $275,000
Trump: $211,000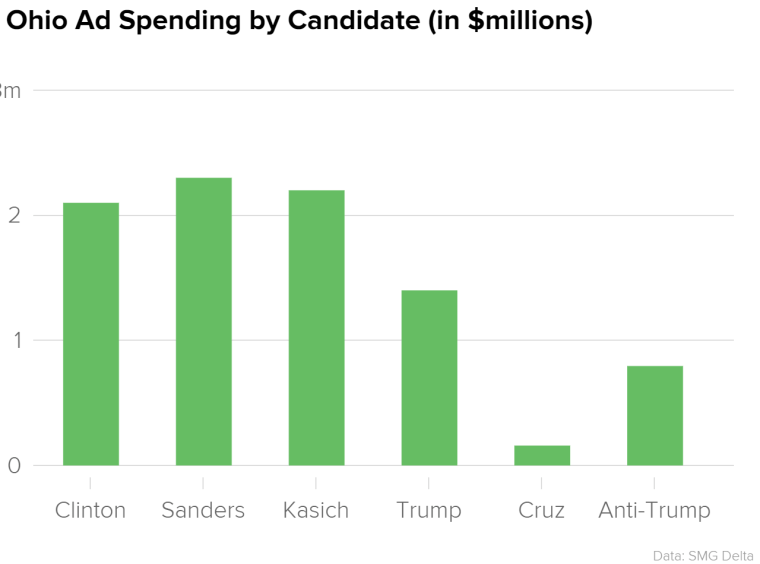 Sanders: $2.3 million
Clinton: $2.1 million
Kasich: $2.2 million
Trump: $1.4 million
Anti-Trump: $795,000
Cruz: $159,000
North Carolina
Sanders: $972,000
Clinton: $640,000
Cruz: $1.0 million
Trump: $234,000
SOURCE: SMG Delta