Contrary to reports suggesting Vice President Joe Biden's wife remains an obstacle to his potential presidential run, sources tell NBC's Chuck Todd that Jill Biden is fully behind him for another bid.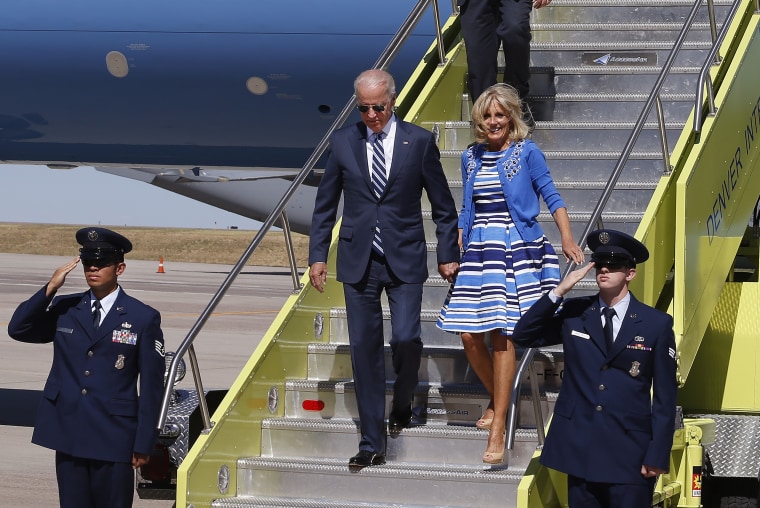 And that looks more likely by the day. Sources have indicated that Biden's been meeting with Democratic leaders during his travels around the nation over the past week to tell them he wants to do it and thinks there's room for him to make a credible bid if he does.
The key question that's still weighing on his mind as he decides whether to make another go of it: Does he have the emotional energy to give it his all.
But Biden knows that if he has any hopes of winning the nomination, he's better off deciding whether to run by Oct. 1 than waiting until the drop-dead deadline of Nov. 5, the day before the first Democratic primary filing deadline, in Alabama.
Deciding within the next three weeks would give him a slot in the first Democratic primary debate, on Oct. 13 in Las Vegas.