This Sunday on Meet the Press:
Senators John Barrasso (R-WY) and Amy Klobuchar (D-MN) discuss if an even more divided political system will be able to accomplish meaningful work.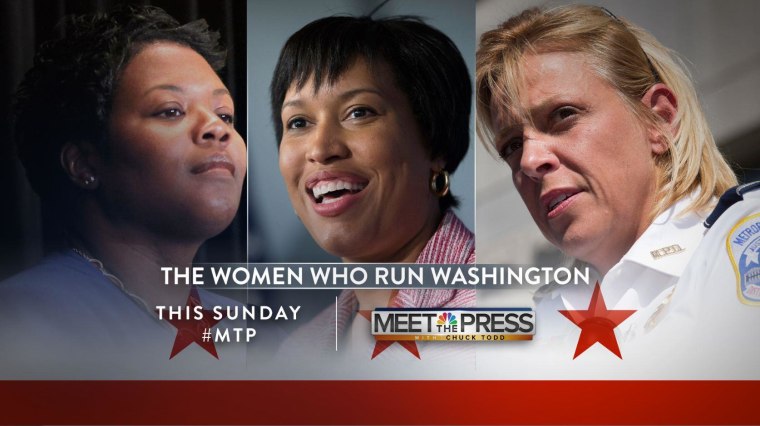 Plus, Chuck Todd talks to the three women leading Washington, DC – the new mayor Muriel Bowser, Metropolitan Police Department Chief of Police Cathy Lanier, and Kaya Henderson, the Chancellor of DC Public Schools.
Richard Engel will explore the permanent state of war that the U.S. is finding itself in and Chuck sits down with retired Gen. Daniel Bolger and Sarah Chayes on what 2015 will hold for the United States military.
On the political panel this weekend to give their expert insight is Buzzfeed News' John Stanton, Yahoo's Matt Bai, New York Times' Helene Cooper and NBC News' Andrea Mitchell.