This Sunday on Meet the Press: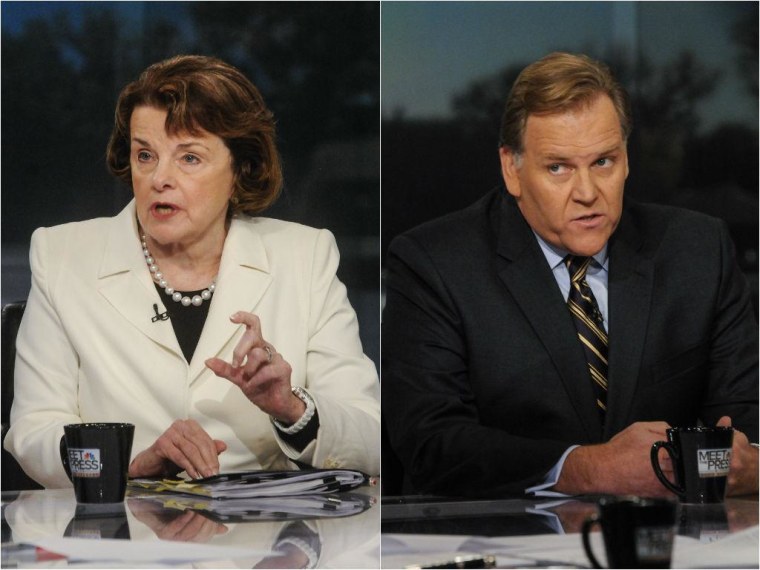 Congressional Intelligence Committee Chairs Rep. Mike Rogers (R-MI) and Sen. Dianne Feinstein (D-CA) react to President Obama's reforms to the NSA and government surveillance. Where should the line be drawn on protecting national security and preserving privacy?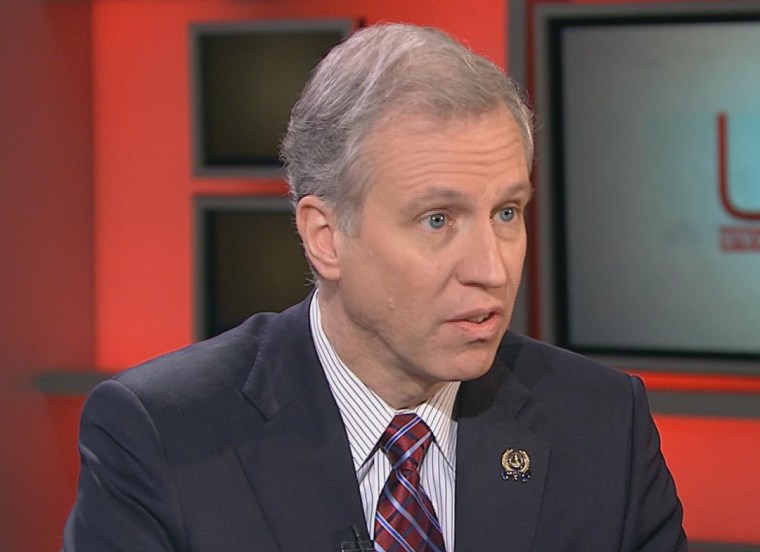 New Jersey State Assembly Transportation Committee chairman John Wisniewski (D) shares the latest on his investigation of the George Washington Bridge controversy. What does he expect to uncover from this week's subpoenas? Will charges be filed? And is impeachment really on the table?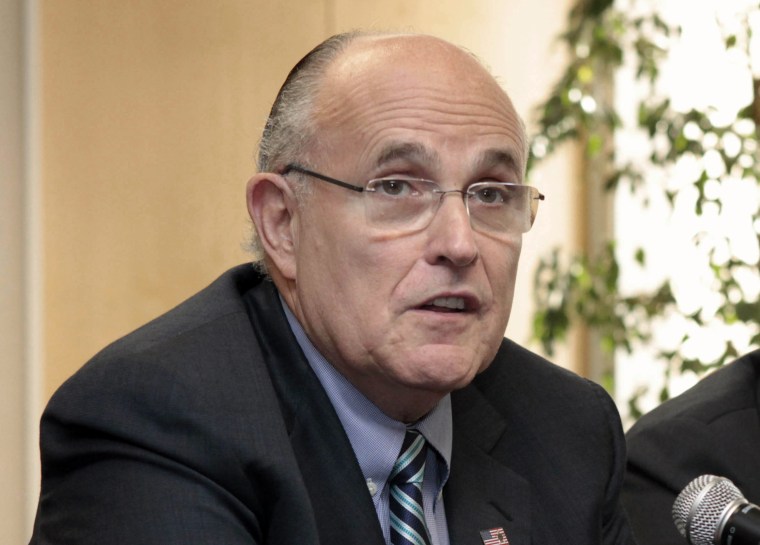 Former New York City Mayor Rudy Giuliani answers questions surrounding Governor Christie's leadership in the wake of the bridge scandal. How will it impact Gov. Christie's chances for a 2016 presidential run? And does Christie's self-described "breach of trust" hurt the GOP brand?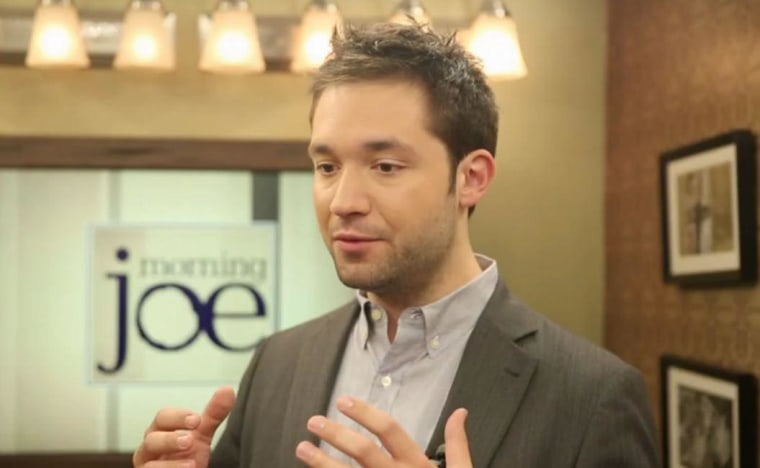 Has the NSA Gone too Far?
What should be off limits to the government in the digital age ... and where are the boundaries of a person's privacy rights? We'll talk exclusively with Reddit co-founder Alexis Ohanian on NSA snooping and personal privacy.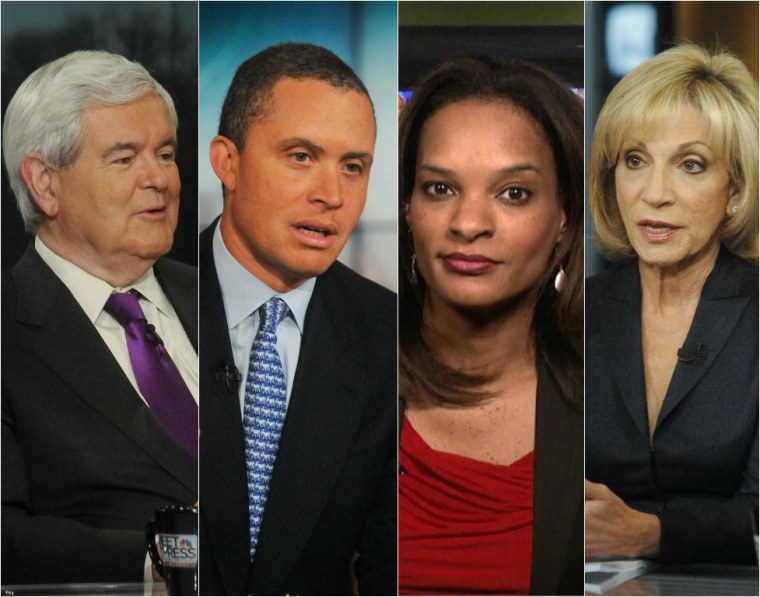 The Politics of Controversy
Will 'Bridgegate' and Benghazi be political weapons against Chris Christie and Hillary Clinton in 2016? Plus, will new President Obama's NSA reforms be enough to quiet the government's critics? Our roundtable weighs in: Former Speaker of the House Newt Gingrich, NBC political analyst and former Representative Harold Ford Jr. (D-TN), The Washington Post's Nia-Malika Henderson and NBC Chief Foreign Affairs Correspondent Andrea Mitchell.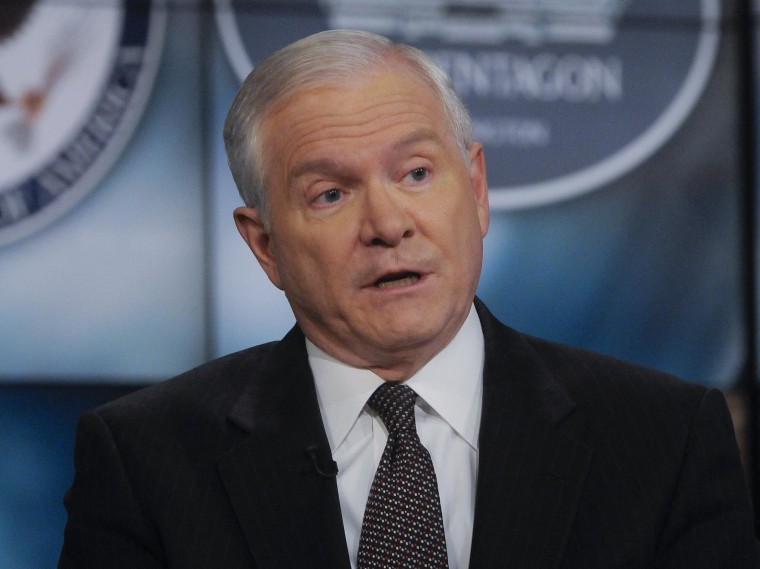 Robert Gates on NSA and Revealing Memoir
Former Defense Secretary and CIA Director Robert Gates reacts exclusively to President Obama's proposals to reform the NSA. Will the surveillance reforms be enough to keep Americans safe without violating their privacy? Plus, Gates weighs in on the reaction to his new tell-all memoir, "Duty: Memoirs of a Secretary at War."