Memorial Day is the unofficial kick-off of summer for many Americans – marked with a backyard BBQs and/or trips to beach and to car dealerships. But in some places the holiday's meaning, a remembrance of those who died serving in the military, is likely to be a bigger part of the weekend.
The spread of military service around the United States is far from even. Polling data from Gallup, filtered through the county types in the American Communities Project at American University, shows military service is a much bigger part of life in aging rural and Southern places.
Overall, 38 percent of American households have had a member serving in the armed forces, but the numbers are much higher in counties in and around military installations, Military Posts, in rural communities where the population is older than average, Graying America, and in counties with large Native American populations, Native American Lands.
In all those places 47 percent or more of the households have had a member (living or deceased) serve in the military, according to the poll data. The numbers are much lower elsewhere, as you can see on this chart.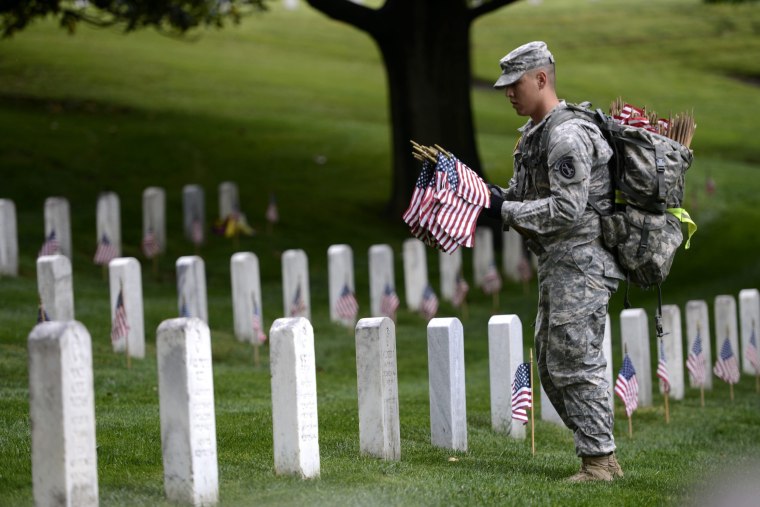 The places that have the least direct connection to the military: The nation's most urban counties. The Big City (32 percent) and Urban Suburb (35 percent) counties are both beneath the national average.
You can see an interactive map of all the county types on this page.
Is there a political message in these numbers? To some extent. The Big City and Urban Suburb counties are the most likely to vote Democratic in presidential elections. But the military differences aren't just about politics; economics and education seem to play a role.
The nation's big cities and dense suburb counties tend to be a bit wealthier and better educated than average. That is to say, the people who live in them generally tend to have more employment options. The lack of former service members in them is not necessarily proof that disinterest in the military tied to a leftward political lean.
(Native American Lands counties, for instance, tend to vote Democratic but have a much higher number of households with a connection to the military than average.)
In a broader sense, however, these numbers do reveal a divide in how closely Democratic- and Republican-leaning communities are tied to the military. Regardless of the reason, the county types that are the most reliably Republican – from the Military Posts and Graying America to the socially conservative Evangelical Hubs – tend to have more households with a direct connection to the services.
That's one reason why Memorial Day may have a different feel in rural Republican America than it does in those big, urban largely Democratic places.