Transgender Day of Visibility is celebrated annually on March 31. It presents an opportunity to celebrate the accomplishments of trans people while still acknowledging the violence and discrimination they continue to face. 
The day was first recognized by a United States president in 2021, when President Joe Biden issued a proclamation recognizing the generations of activism by transgender and nonbinary people.
Reed Erickson (1917-1992)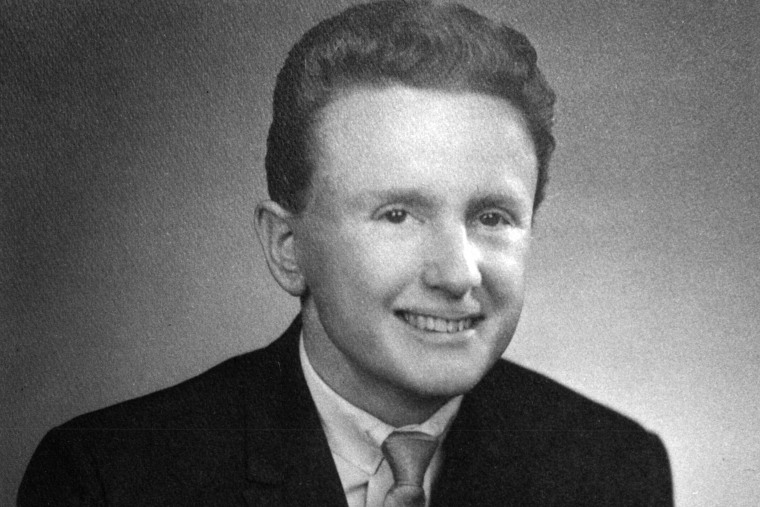 Reed Erickson was a mechanical engineer, a successful businessman and a philanthropist who amassed a large personal fortune, according to the University of Victoria's Transgender Archives. Throughout his life, Erickson, who founded the nonprofit Erickson Educational Foundation in 1964, provided financial support to advocacy organizations and researchers who worked with the transgender community.
Christine Jorgensen (1926-1989)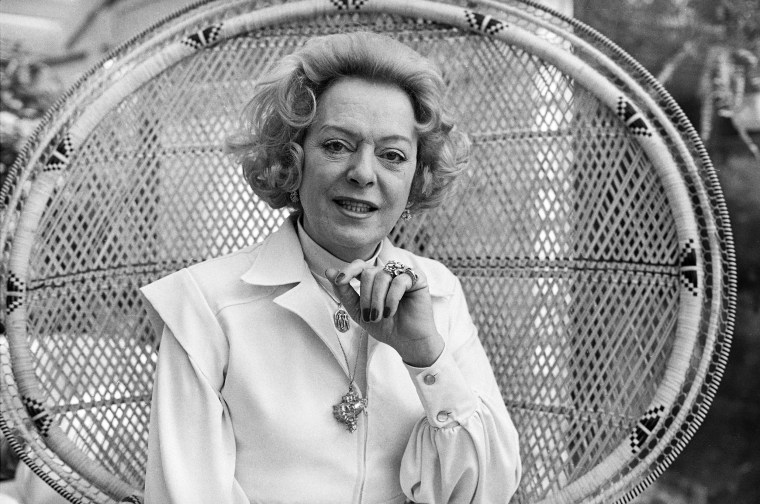 Christine Jorgensen, a U.S. Army veteran and Bronx native, was the first American woman to publicly announce her gender-affirming surgery. Following reports of her transition in the 1950s, she embraced fame and acted as a spokesperson for transgender people. Jorgensen gave countless television interviews, performed in nightclubs, wrote books and even lectured on college campuses. She said lecturing was her life's "greatest pleasure," estimating in a 1982 interview that she had spoken with over 200,000 students.
Renée Richards (Born 1934)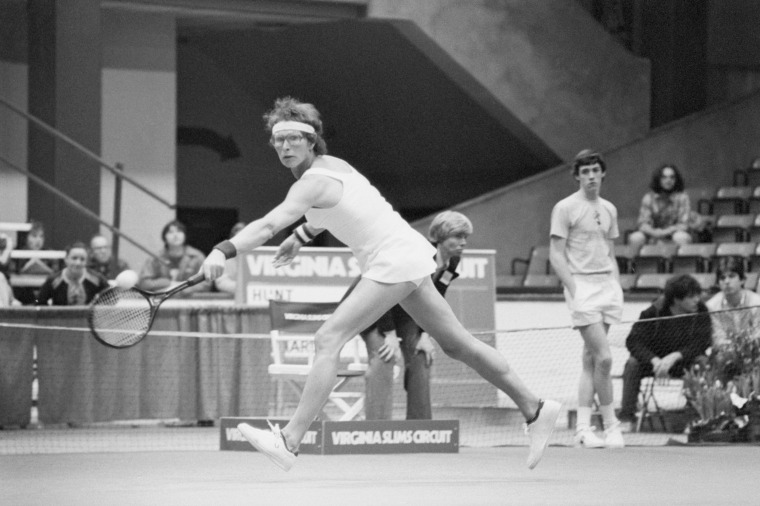 Professional tennis player Renée Richards was set to compete in the 1976 U.S. Open until officials learned she was assigned male at birth and attempted to ban her. To keep Richards off the court, the United States Tennis Association started demanding a chromosome test for all female players. Richards challenged that policy in a case that went before the New York Supreme Court, and in a landmark victory, the court ruled in Richards' favor. Two weeks after the ruling, Richards played in the 1977 U.S. Open, where she lost to Wimbledon champ Virginia Wade in the first round. She did reach the doubles finals with Betty Ann Stuart, but the pair lost to Betty Stöve and a fiery new upstart named Martina Navratilova. Four years later, Richards retired from professional tennis at age 47. She continued her thriving ophthalmology practice and even coached Navratilova to two wins at Wimbledon.
Miss Major Griffin-Gracy (Born 1940)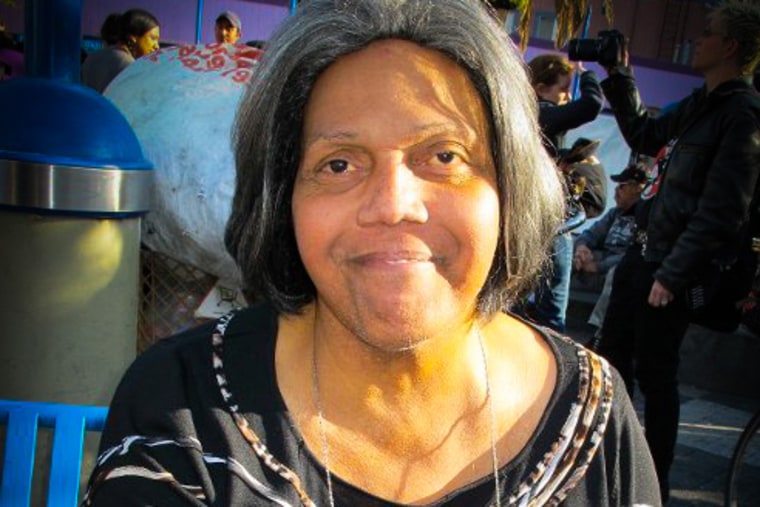 Miss Major Griffin-Gracy, 82, is Black transgender woman and longtime activist. She faced many hurdles during her life — including homelessness and incarceration — and it's these challenges that fueled her activism. In 2005, Miss Major joined San Francisco-based Trans Gender Variant and Intersex Justice Project (TGIJP) as a staff organizer, and later as executive director, to lead the group's efforts advocating for incarcerated trans women. She has often spoken out against the prison system, which she says contributes to the incarceration of transgender individuals, particularly trans people of color and those with low incomes. Miss Major now resides in Little Rock, Arkansas, where she continues to be a vocal activist. She is also the subject and co-author of a forthcoming book, "Miss Major Speaks: Conversations With a Black Trans Revolutionary."
Marsha P. Johnson (1945-1992)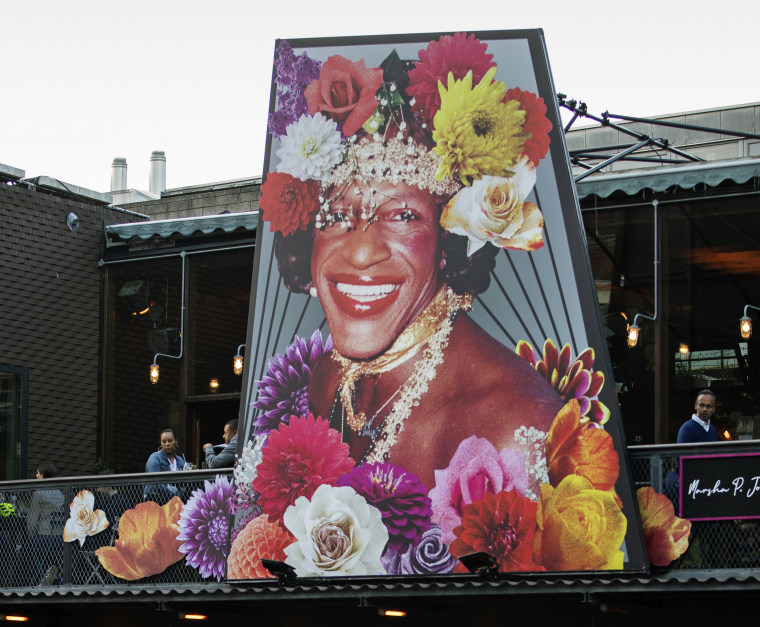 Marsha P. Johnson — who would cheekily tell people the "P" stood for "pay it no mind" — was an outspoken transgender rights activist and is reported to be one of the participants in the historic Stonewall uprising of 1969. Along with fellow trans activist Sylvia Rivera, Johnson helped form Street Transgender Action Revolutionaries (STAR), a radical political organization that provided housing and other forms of support to homeless queer youth and sex workers in Manhattan. She also performed with the drag performance troupe Hot Peaches from 1972 through the '90s and was an AIDS activist with AIDS Coalition to Unleash Power (ACT UP).
Sylvia Rivera (1951-2002)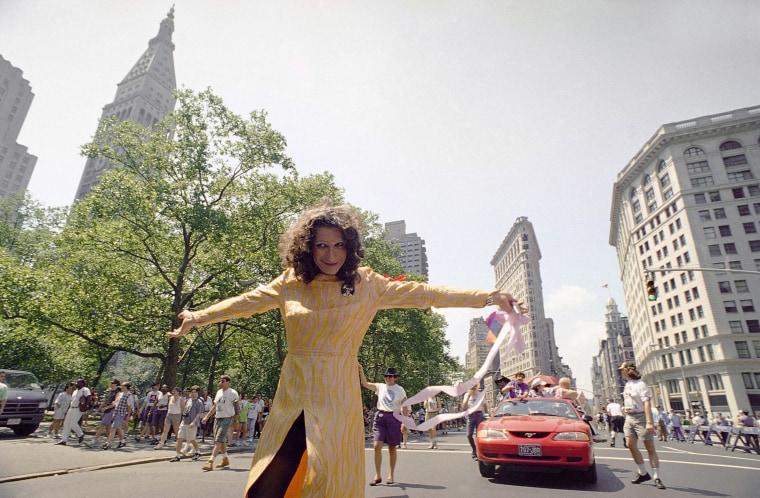 Sylvia Ray Rivera, who earned the title "The Rosa Parks of the Modern Transgender Movement," had a tumultuous early life, which contributed to her adult life as an activist. At 10 years old, Rivera left her family for New York's Times Square, attempting to make a living as a sex worker on streets plagued by drugs, violence and police brutality. She was taken in by a group of drag queens who called her "Sylvia," and the name stuck. Rivera's activism was broad: She fought against the Vietnam War and was involved with both the Young Lords and the Black Panthers, radical Puerto Rican and Black activist groups. But Rivera is perhaps most well known for her transgender advocacy within a gay rights movement that largely shunned trans people and for her reported role in the Stonewall uprising. "We were the frontliners," Rivera said in an interview about the iconic 1969 rebellion. "We didn't take no s— from nobody ... We had nothing to lose."
Rachel Levine, M.D. (Born 1957)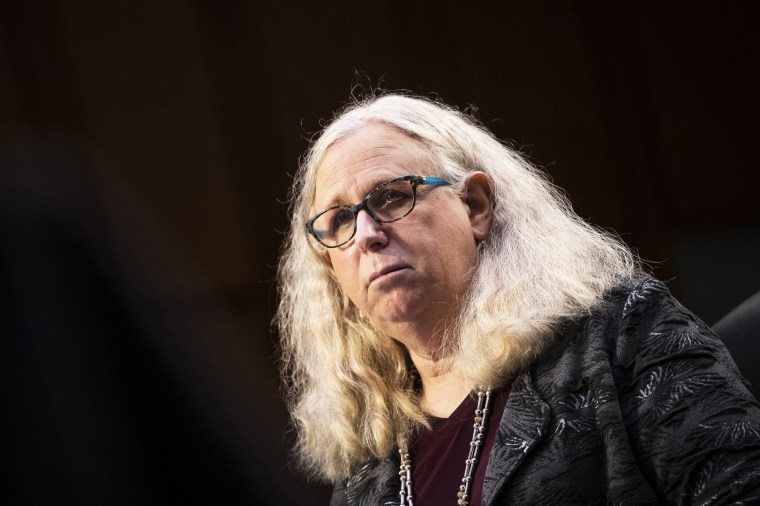 Dr. Rachel Levine, 65, is no stranger to being a trailblazer. Trained at Harvard College, Tulane University School of Medicine and Mount Sinai Medical Center, Levine became one of the country's highest-ranking openly transgender officials in 2015, when Pennsylvania's Republican-majority Senate confirmed her as the state's physician general. Three years later, she became the country's most prominent transgender public health official when she was confirmed as her state's health secretary. Then, in 2021, Levine rose even higher, becoming the first Senate-confirmed transgender federal official in the country's history. She was confirmed in a 52-48 vote to be the assistant secretary for health at the Department of Health and Human Services.
Andrea Jenkins (Born 1961)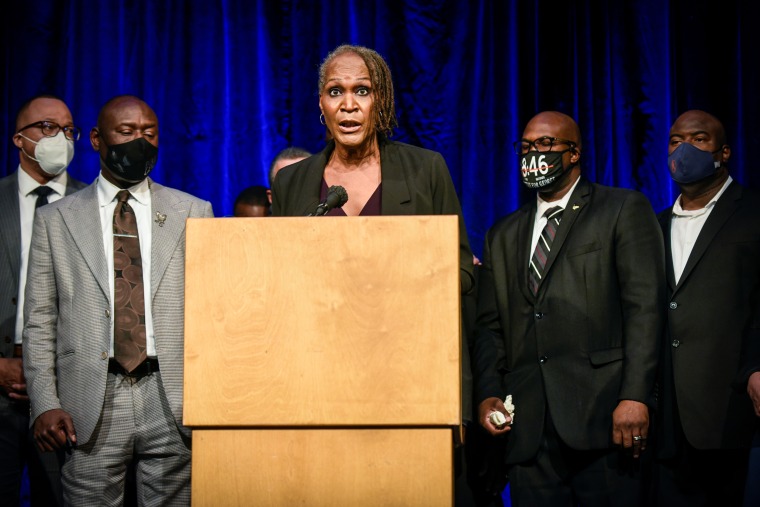 Andrea Jenkins made history in November 2017 by becoming the first openly transgender Black woman elected to public office in the U.S., according to LGBTQ advocacy groups and researchers. Jenkins, a Democrat, was one of two openly trans people to win a seat on the Minneapolis City Council in 2017. She is also a published poet and an oral historian at the University of Minnesota. Jenkins made history again in January 2022, when she was elected as the first transgender official in the U.S. to lead a city council.
Stephanie Byers (Born 1963)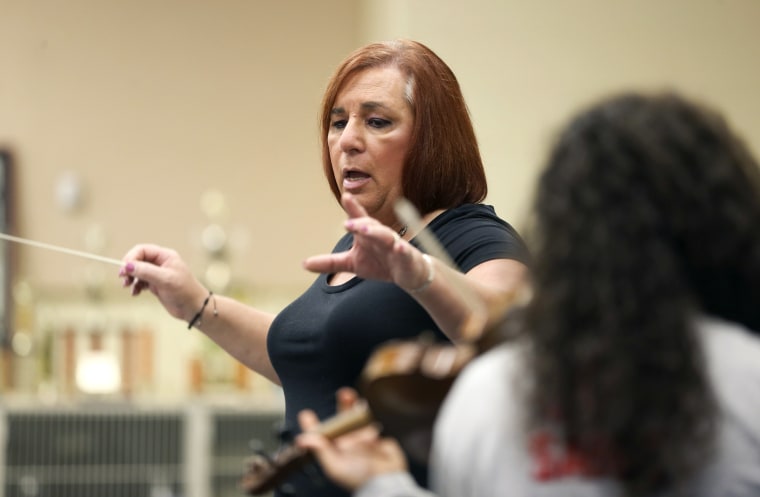 When former Kansas State Rep. Stephanie Byers, a Democrat, won a seat in the Republican-majority state House in November 2020, she became both the first transgender person elected to office in Kansas and the first trans Native American elected in the United States (Byers is a descendant of the Chickasaw Nation). Byers, a former high school music and band teacher, fended off her Republican opponent by 11 points, saying afterward that her win was "indicative of where the people of Kansas are" when it comes to acceptance. In June of last year, Byers announced she would not seek a second term in order to care for her aging family out of state, according to the Topeka-Capital Journal. Her term ended in January, and she now resides in San Antonio, Texas, according to her Twitter bio.
Elliot Page (Born 1987)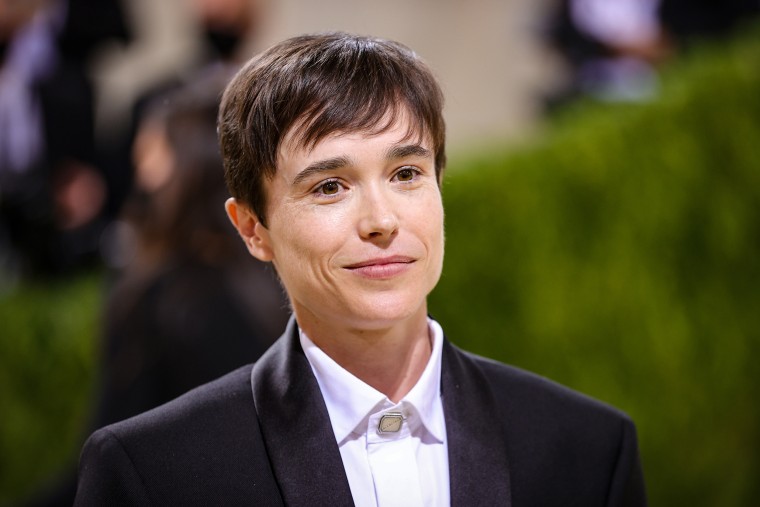 Elliot Page, the star of "Juno" and the Netflix series "The Umbrella Academy," came out as transgender in December 2021. In an emotional letter on social media, Page announced that he is trans, that his pronouns are "he" and "they" and that he felt lucky "to have arrived at this place in my life." Page became one of the most visible and best-known transmasculine people in the world. A few months after coming out, in March 2022, Page became the first trans man to appear on the cover of Time magazine.
Maia Kobabe (born 1989)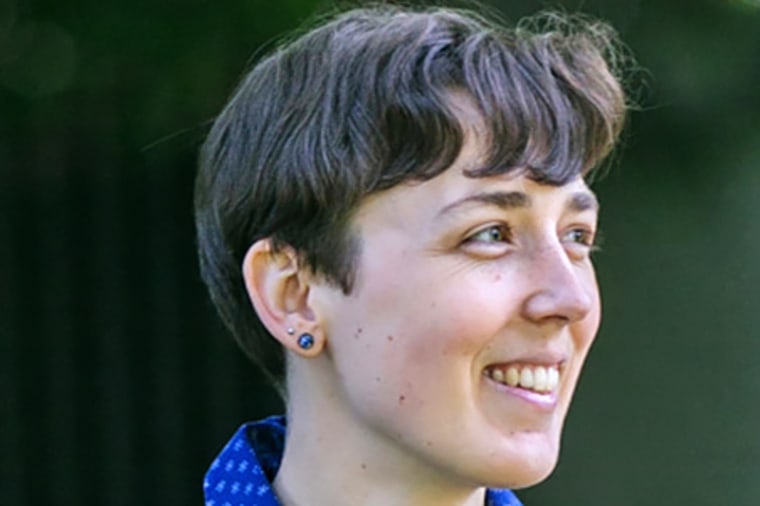 Nonbinary author Maia Kobabe's award-winning memoir, "Gender Queer," is one of the most banned books in the U.S. Telling Kobabe's story from adolescence to adulthood, the 2019 fully illustrated memoir is a de facto guide on gender identity that grapples with the hardships of coming out, the confusion of adolescent crushes and the trauma of being nonbinary in a society that largely sees gender as limited to two categories: man and woman. In 2020, the American Library Association awarded "Gender Queer" its Alex Award, an annual recognition of 10 books that were originally written for adults but could have "special appeal" for teenagers.
MJ Rodriguez (Born 1991)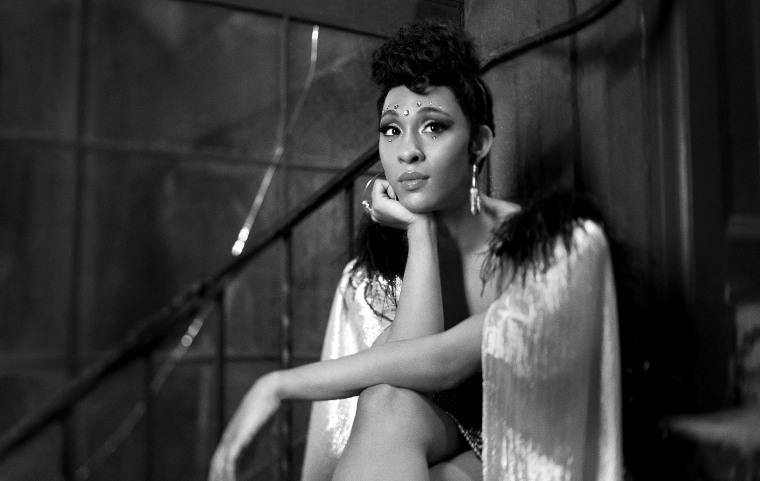 In 2021, Mj Rodriguez has become the first transgender performer to pick up an Emmy nomination in a lead acting category. Rodriguez was nominated in the lead drama actress category for her fierce and formidable portrayal of house mother and nurse Blanca Rodriguez on FX's ballroom culture period drama "Pose." Even though she lost to Olivia Colman, who was nominated for her tole as Queen Elizabeth II in "The Crown," the nomination marked a significant step forward for trans representation in entertainment. The following year, Rodriguez made history once again as the first trans performer to win a Golden Globe.