In honor of Pride Month, NBC Out is highlighting and celebrating a new generation of LGBTQ trailblazers, creators and newsmakers. Visit our full #Pride30 list here.
Closeness, desire and safety are layered through the work of Naima Green, a queer artist and educator based in New York City. Her work often invites participation, and her portraiture is an archive of representation. Deep observation and intimacy are core to her process. 
"I am really invested in intimacy and always wanting to get really close to something and hold it delicately," Green said. "It can be a person, an environment, an idea." 
Green's work includes "Pur·suit," a deck of playing cards featuring photographs of queer people, inspired by Catherine Opie's "Dyke Deck," a time capsule of Bay Area lesbian life in the 1990s. 
Over the pandemic, Green was at work on "Skin Contact," a personal archive that considers the small things that could be forgotten, like, "What was on your grocery list from March 7? May 17?" (Some answers: "Annie's white cheddar bunny tails," "popsicles," "beans, beans, beans.") 
"It's like record keeping, as in allowing the past — or whatever you're archiving — to remain true, even though you've changed since then," Green said. "Honoring that past self or that present self and acknowledging that you don't have to be that same person anymore, that's what I love about photographing people."
Green's camera often captures the community around her, but she's also photographed high profile people, like Solange Knowles for the cover of Harper's Bazaar and Amanda Gorman for Cultured Magazine. Green said something she loves about portraiture is that it gives the viewer permission to look.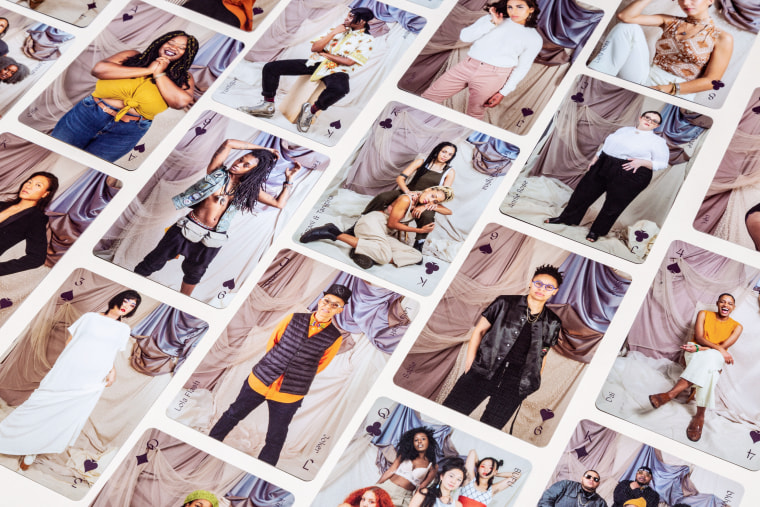 "I'm really interested in looking at people and there's also this liminal space between being a looker and being a participant. I think that I can occupy both really well because I can be in the moment, with community, with friends, and then I can also step back and say, 'But look at this moment. I really want to make a photograph of it,'" she said. 
In 2017, Green was on Jacob Riis Beach in Queens, New York, which has been frequented by the LGBTQ community since the 1940s, according to historians. Though it began as a place for white gay men to cruise, lesbians claimed part of the beach in the 1950s, and it has been popular with queer people of color since the 1960s. 
Green's photograph of Riis captures the joy and pleasure of existing on that beach, among community, in a place of leisure. Green said something she considers when photographing people is to ask, "What brings you pleasure, and how can I participate, or aid, or create something with you from that place — from your place of excitement and your place of pleasure?"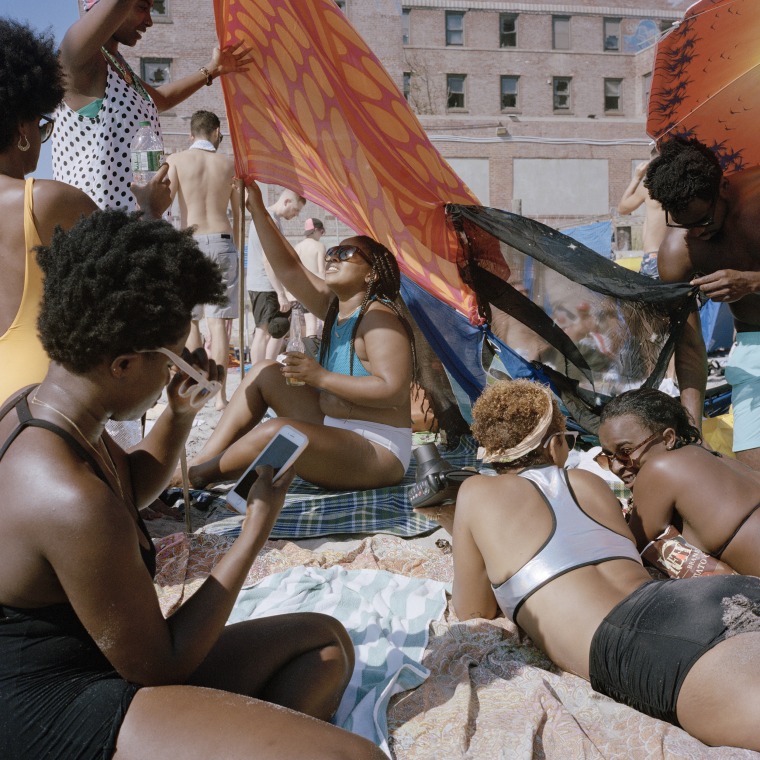 Green's ongoing archival project, "Jewels From the Hinterland," features Black and brown people in urban green spaces. At work on the project since 2013, she wrote in a piece for The New York Times that she "wanted these photographs to assert and insert our presence in these tranquil landscapes, to interrupt the predominant narratives about people of color surrounded by urban decay. Beauty here is an entry point — it makes us stop and look, but it isn't the whole story."
Green's work is a practice in getting ever-closer to who someone is. She has spent years photographing the same people, and she said those images create an archive of not just intimacy, but also one of change. 
"I'm asking people to come as the truest form of who they are in this moment," she said, "and I'm interested in who you are in this brief encounter."