Fashion can be political, especially for gay and transgender people, and that reality was part of the inspiration behind queer style expert Anita Dolce Vita's first book. 
Vita, founder of the queer fashion site dapperQ and author of "dapperQ Style: Ungendering Fashion," said that as she was interviewing LGBTQ people about style, the narrative that fashion is a tool for political resistance "kept growing stronger and stronger as the far right continues to attack our identities and tries to erase us.
"To me, this book was really important, not only as a celebration of our identities but as an important political conversation that needs to be had right now," she said.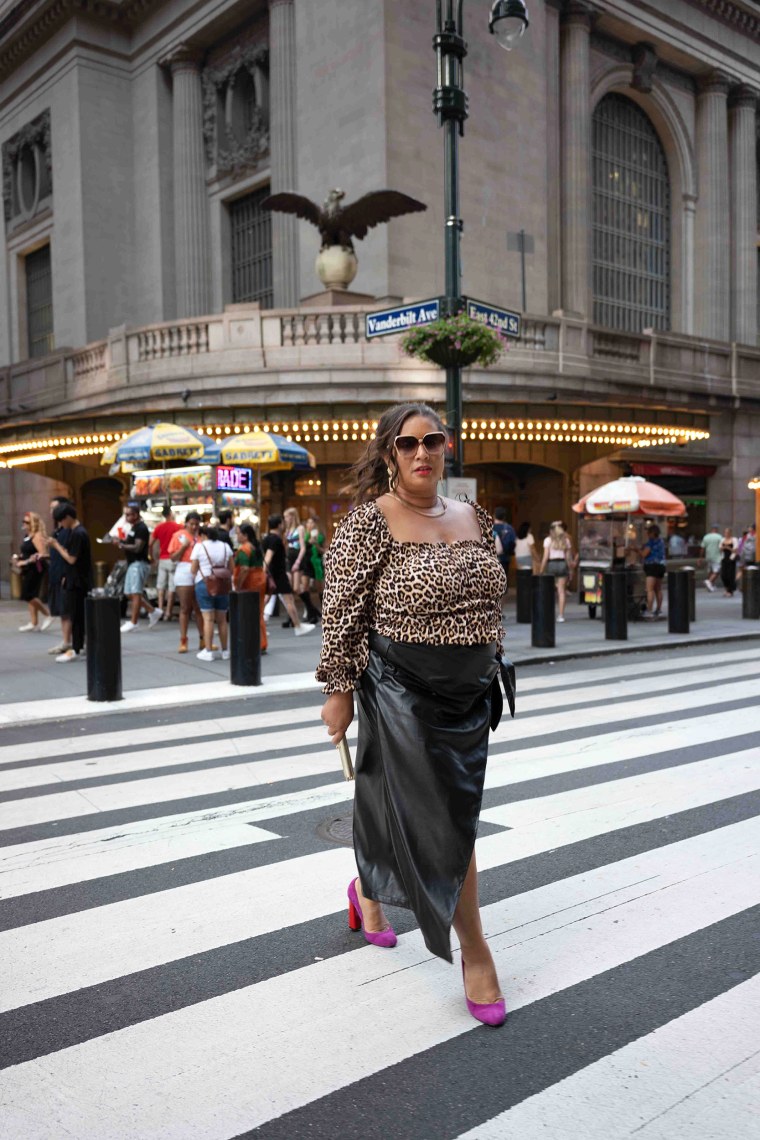 It's 2023, but Vita said the country is returning to the 1940s. In the 1940s, '50s and '60s, police reportedly used an informal "three-article rule" to arrest people for cross-dressing if they weren't wearing three pieces of attire that aligned with their assigned sex at birth. LGBTQ elders have since told researchers they were arrested in bar raids under that rule.
So far this year, lawmakers in at least 16 states have introduced legislation that would restrict drag performances in front of minors. Some of the bills, like one signed by Tennessee Gov. Bill Lee in March, doesn't specifically name drag. Instead, Tennessee's law — which was blocked by a judge shortly after Lee signed it — criminalizes "adult cabaret entertainment," including "male or female impersonators," on public property or in front of minors. Some advocates worry the law's impersonation language could be weaponized against transgender and gender-nonconforming people, similar to how police enforced the three-article rule.
These bills have brought the country "right back where we started," Vita said, and they're among the reasons she thinks her book, which debuts Tuesday, is particularly timely. 
"The right is using us as a scapegoat, as a distraction, to really push an agenda that is more about them having control over our bodies," Vita said. "This is just going to continue if people don't realize that, if they're looking at this as kind of like, 'This is not my problem, why does it matter what people dress like? Why can't they just conform?'"
Vita's book features interviews and photos of more than three dozen LGBTQ people, including style influencers, activists and artists, who talk about what queer style means to them, and it is split into three sections: visibility, belonging and liberation.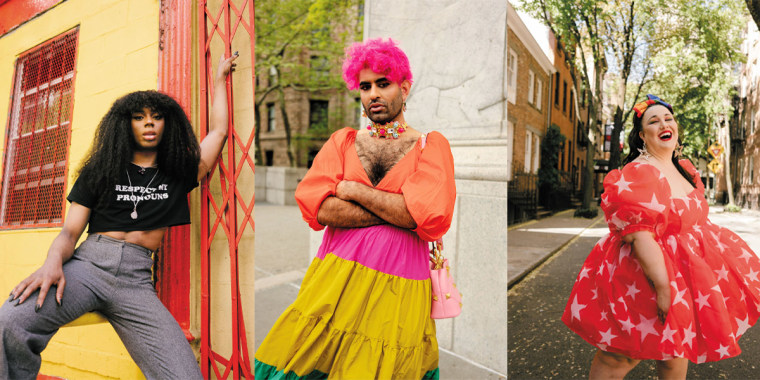 She said she began working on the book six years ago, and it was originally going to be a queer style manual. But then the pandemic started, and she read an article about how LGBTQ people were not able to receive community and gender-affirming care that allowed them to live and present authentically. She pivoted the book to focus on the voices of LGBTQ people and to explore how queer people use clothing and style "as a tool of self affirmation, as a tool of self-love and as a tool for liberation," Vita said. 
Those themes became more pronounced as she was interviewing people for the book and as state lawmakers introduced hundreds of bills targeting LGBTQ rights, including the drag legislation and bills that restrict LGBTQ-related content in schools.
For example, Van Bailey, a model who uses "they" and "he" pronouns and is featured in the section of the book dedicated to visibility, told Vita that "visual cues" help them find other queer people when they're out and creates a sense of community.
"If I saw other studs or masculine-presenting queer people on a train or out and about, I'm automatically brightening up and being like, 'Hey, those are my people,'" Bailey said. "Even though there's all this anti-trans legislation, I can put on some fly gear or I've got this new pair of J's that make me feel good."
Vita said one of her favorite interviews was with Lisa Cannistraci, the owner of Henrietta Hudson, which is New York City's longest-running lesbian bar.
"What I really loved about Lisa's story was that her parents always supported her in the clothing that she wanted to wear, and that was just such a touching story to me and was such an example of how people can thrive if they don't have to worry about being judged or bullied or harmed by their own families," Vita said. 
She said her partner, Senka Filipovic, is also one of her favorite interview subjects, though Vita joked she is "kind of biased." Filipovic, who came to the U.S. as a refugee from Bosnia-Herzegovina, said in the book that her parents supported how she wanted to dress from an early age and let her "raid" her brother's closet. 
"My dad spoke to my first-grade teacher to let her know that this is how I'm choosing to dress and that it wasn't anybody's responsibility to correct me," Filipovic said. "I would really appeal to parents and their sensibilities about caring for their kids, because what is most important to them? Is it what their friends think, or is it really their kids' happiness? It is as basic as that." 
Vita said the book's central message isn't just for queer people. She hopes to show people that clothing doesn't have a gender and that enforcing rigid gender binaries or expectations for how people present themselves is harmful. She added that the issue is intersectional and noted that many states do not prevent discrimination based on a person's hair texture or style (20 states have enacted legislation that prevents such discrimination).
"These are all just really insidious ways of controlling bodies and upholding white patriarchal and colonialist standards of how we're allowed to be," Vita said.