The management of Club Q, the site of a deadly mass shooting in November, announced plans to rebuild and reopen later this year the Colorado Springs LGBTQ venue, saying it will feature a permanent tribute to those killed in the attack. 
The announcement comes nearly three months after a gunman opened fire on the club Nov. 19, killing five people and injuring 17. The suspect was taken down by patrons of the club and later arrested and charged with 305 criminal counts, including first-degree murder, attempted first-degree murder, first- and second-degree assault and bias-motivated crimes. 
"It was 20 years ago that I fought through a very different time in our country to ensure our community would have a safe space to gather and commune," Matthew Haynes, the founding owner of Club Q said in a statement. "To everyone who has asked me to reopen the club, I assure you we are working very hard to bring our home back. We look forward to being able to gather as one community again."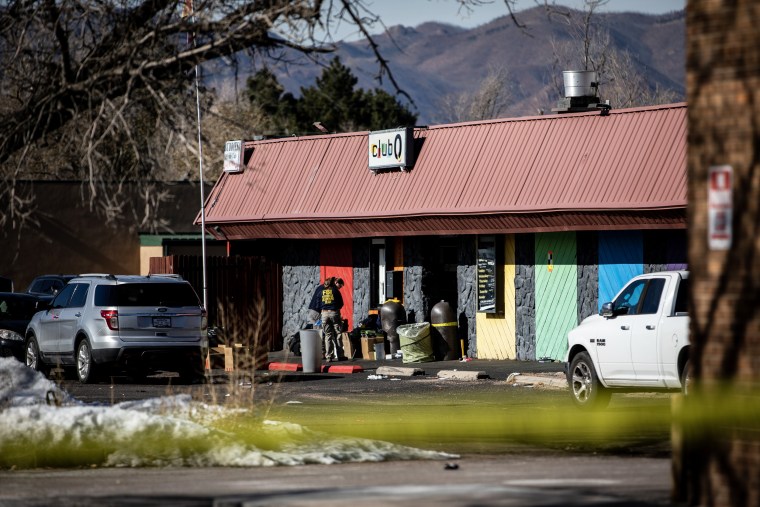 Club Q and the city of Colorado Springs are partnering with HB&A, a women-owned local architecture firm for the rebuilding plan. The initial design concepts will be delivered within the next six weeks, according to Monday's announcement, and they will include enhanced security measures, an interior gutting of the space and a "permanent standing tribute" to honor the five people killed: Daniel Aston, Raymond Green Vance, Kelly Loving, Ashley Paugh and Derrick Rump. 
"Their memories will be carried forward and honored forever, while we work to make Club Q a forever home for our LGBTQIA+ community," the Club Q management team shared in their statement.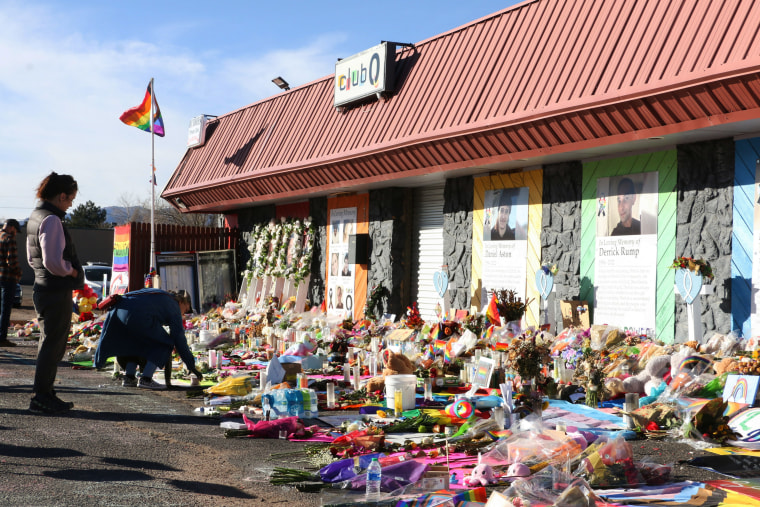 In addition to the efforts to rebuild the space, which the management team hopes to reopen by the fall, the management team shared that it has hired two of the mass shooting victims as staff and plans to hire at least one more. These new staffers, according to the announcement, "will work on an administrative basis, assisting management with the rebuild efforts, community relations and more." 
The team also announced it will start to distribute lost wages from a GoFundMe campaign, which raised just over $55,000, and other "officially sanctioned fundraisers" to former Club Q employees and contractors starting Feb. 17.