A Christian college in Florida canceled an a cappella group's performance over a singer's "lifestyle," which the school said "contradicts Scripture."
The King's Singers, a British group that was formed in 1968, said in a statement on Twitter that their scheduled concert at Pensacola Christian College on Saturday was canceled with only two hours' notice. The statement noted that they have performed at the school in the past.
At the time, the school told the singers only that the concert was canceled because of concerns over one of their members' "lifestyles," they said.
"It has become clear to us, from a flood of correspondence from students and members of the public, that these concerns related to the sexuality of members of our group," the group said in a statement Monday.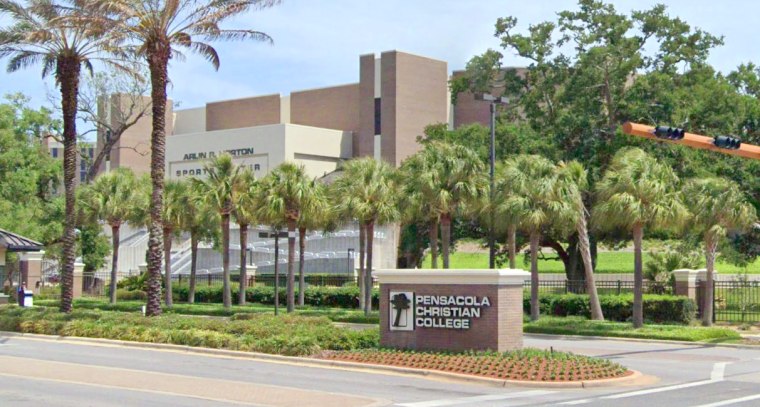 The King's Singers said that they were aware the school is a "fundamentalist Christian institution" but that music can allow people with different views to come together.
"This is the first time that anything other than bad weather, the pandemic or war has caused a concert cancellation in our 55-year history," the group's statement said. "We hope that any conversations that follow might encourage a greater sense of love, acceptance, and inclusion."
Pensacola Christian College posted a statement on Twitter hours after the group did, confirming that it canceled the concert after it learned that "one of the artists openly maintained a lifestyle that contradicts Scripture."
"The college cannot knowingly give an implied or direct endorsement of anything that violates Holy Scripture, the foundation for our sincerely held belief," the statement said. "At the same time, the college also recognizes everyone is created in the image of God and should be afforded the dignity of kindness."
The school said the musicians were treated with dignity and respect. It did not offer the exact concerns of the singer's "lifestyle" or address the accusation from the King's Singers that they were in regard to sexuality.