One of Louisiana's few doctors specializing in pediatric heart conditions is leaving the state after the Legislature passed a variety of bills aimed at restricting rights for LGBTQ people. 
Dr. Jake Kleinmahon works at Ochsner Hospital for Children in New Orleans as the medical director of the hospital's pediatric heart transplant, heart failure and ventricular assist device programs. He is just one of three doctors in the state with that specialization, he told WDSU, an NBC affiliate in New Orleans. 
Kleinmahon, who is gay, told WDSU that he and his husband had planned to retire in New Orleans, but he now feels like the anti-LGBTQ legislation passed by the Legislature has made the state a hostile place for families like his.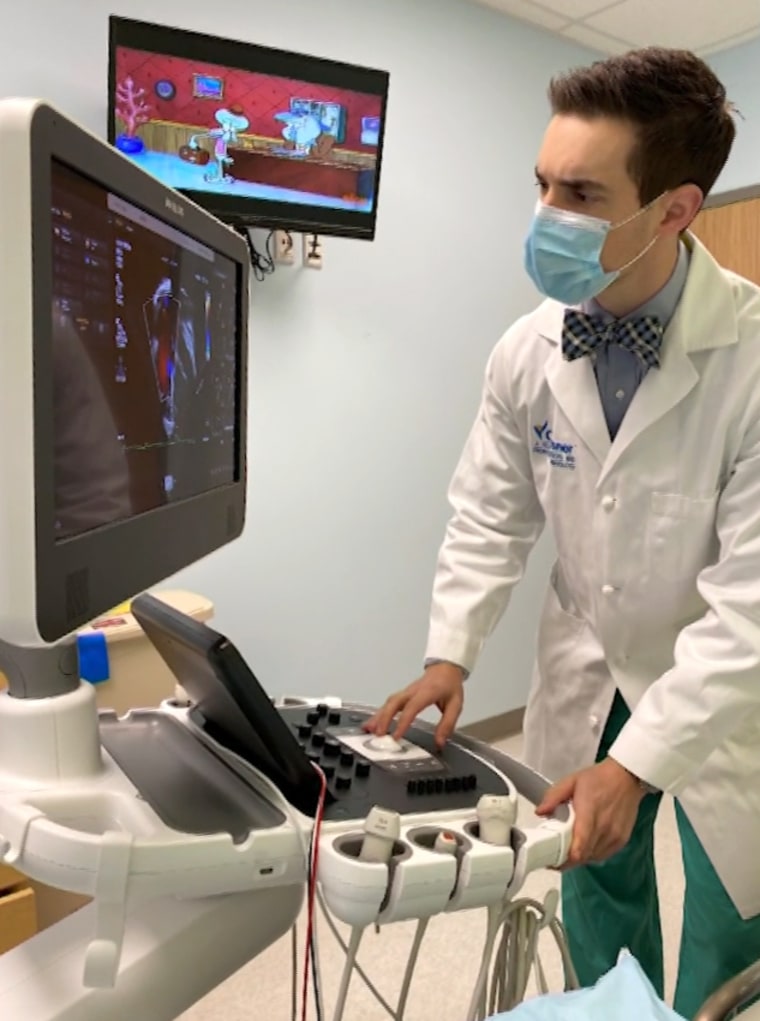 In June, state lawmakers passed three bills targeting LGBTQ people. Gov. John Bel Edwards, a Democrat, vetoed all three, but last month the Republican-dominated Legislature overturned his veto of a bill that will ban transition-related medical care, including puberty blockers, hormone therapy and surgery, for minors starting Jan. 1, 2024. 
"I think lawmakers need to understand the ramifications of the bills they put forward," Kleinmahon told WDSU.
He added that his hospital is the only pediatric heart transplant center in the state. 
"The fact that me leaving is going to leave somewhat of a hole for medical care has been quite distressing," he told WDSU. "If these discriminatory laws continue, the state of Louisiana is going to lose talent, they are going to lose skilled professionals, and frankly, I don't think the state can afford to."
Kleinmahon wrote in a post on Instagram that he moved back to Louisiana five years ago with the goal of building one of the best pediatric heart transplant programs in the country. "We have been quite successful," he noted. 
He doesn't want to leave that behind, but he wrote that he and his husband, Tom, "have discussed at length the benefits of continuing to live in the South, as well as the toll that it takes on our family." 
"Because of this, we are leaving Louisiana," he said. "Our children come first. We cannot continue to raise them in this environment."
He said he has accepted a position as director of pediatric heart transplant, heart failure and ventricular assist devices at Cohen Children's Medical Center in Long Island, New York, and is planning to move by the end of the month. 
"This is a wonderful new opportunity, but it is incredibly sad to leave our home, our friends, colleagues, and patients and their families," he wrote on Instagram. 
Kleinmahon is among a growing group of health care professionals, parents, teachers and LGBTQ advocates who have decided to leave their home states in response to laws targeting trans youths, drag performances and LGBTQ topics in schools, among other issues.
Families in Texas fled after the state began investigating the parents of trans minors; teachers in Florida left their positions due to the state's so-called "Don't Say Gay" law; and in Columbia, Missouri, a school board member announced in May that she planned to resign and move over the state's anti-LGBTQ bills.
CORRECTION (Aug. 3, 2023, 11:45 a.m. ET): A previous version of a subhead of this article misstated Dr. Jake Kleinmahon's specialty. He is one of Louisiana's few specialists in pediatric heart transplant, heart failure and ventricular assist device programs, not in pediatric surgery.