A Louisiana man was sentenced to 45 years in federal prison for kidnapping and attempting to murder a gay teen as part of a broader hate crime scheme targeting men on an LGBTQ dating app, the Justice Department announced Wednesday.
Chance Seneca, 21, pleaded guilty in September, admitting to kidnapping the teen whom he met on Grindr with the intention of killing him and dismembering his body. His decadeslong sentencing rested on a variety of factors, the Justice Department revealed, including that Seneca intentionally targeted the teen and other gay men because of their sexual orientation.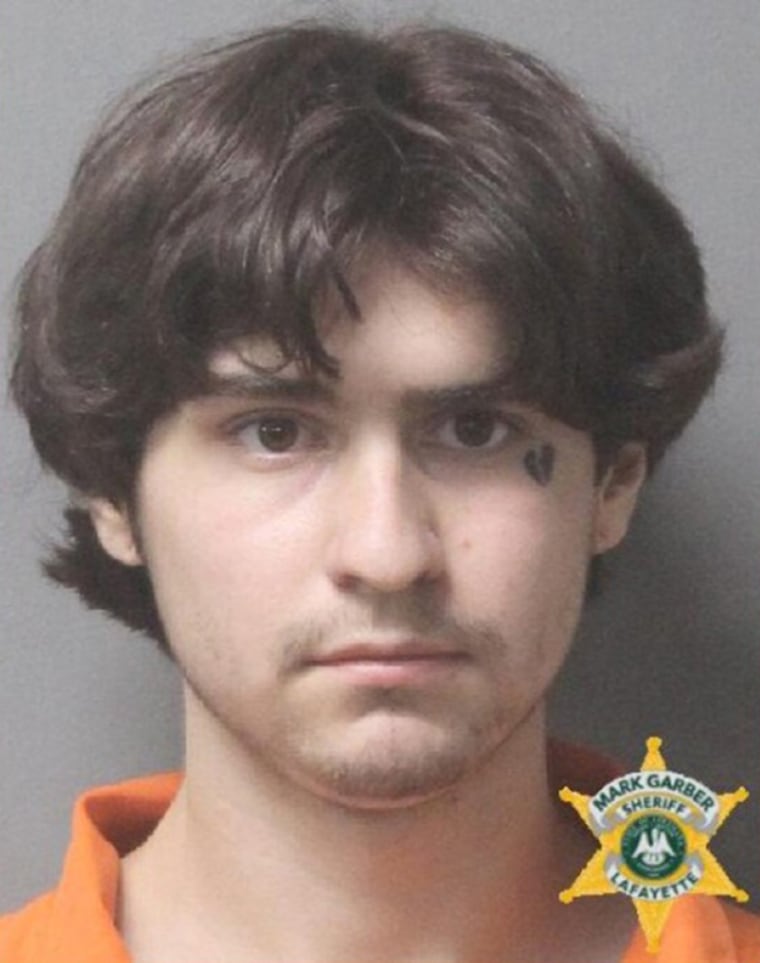 The Justice Department said Seneca spent months "designing a murder-kidnapping scheme that mirrored the murders of gay men committed by the notorious serial killer Jeffrey Dahmer." It added that, as with Dahmer, Seneca intended to eat and preserve the body parts of his victims.
"The facts of this case are truly shocking, and the defendant's decision to specifically target gay men is a disturbing reminder of the unique prejudices and dangers facing the LGBTQ+ community today," Kristen Clarke, an assistant attorney general for the department's civil rights division, said in a statement. "The internet should be accessible and safe for all Americans, regardless of their gender or sexual orientation."
Last year, Seneca admitted that in June 2020 he intended to kill the victim, Holden White, who was then 18, "for the purpose of satisfying his homicidal urges," according to a previous Justice Department statement. White survived the grisly assault, but was left in a coma for three days.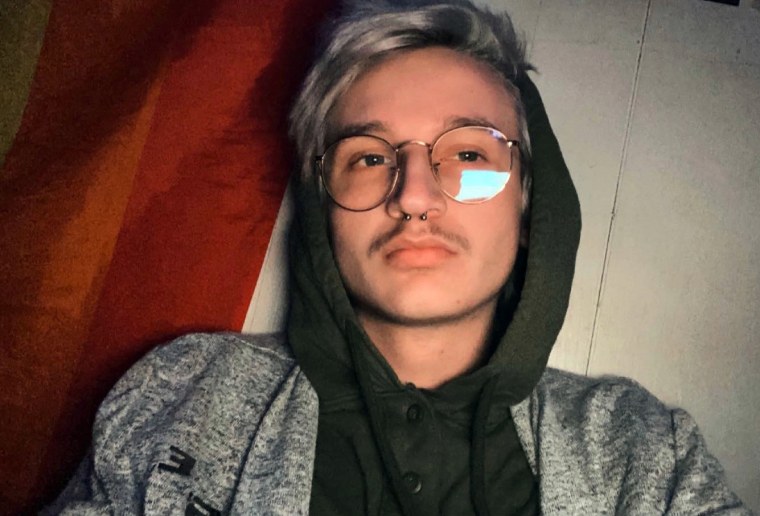 After his arrest, Seneca also acknowledged that he intended to kill other gay men until he was either caught or killed himself, the Justice Department said Wednesday. Within days of his assault on White, Seneca allegedly attempted to kidnap a different man and allegedly kidnapped another, the Justice Department said in a previous statement.
On Wednesday, White posted a succinct message on Facebook, in what appeared to be in response to Seneca's sentencing: "45 years."
The Louisiana case is one of several where people have used Grindr, a dating app founded in 2009 that is predominantly used by gay men, to target LGBTQ people around the world.
British serial killer Stephen Port, dubbed "The Grindr Killer," was sentenced to life in prison in 2016 for drugging, raping and killing four men he met through the app. In 2018, it was widely reported that Egyptian authorities and residents were using Grindr and other dating apps to entrap and persecute gay men. And a Texas man was sentenced to 23 years in federal prison in 2021 for using Grindr to commit a series of robberies, carjackings and other crimes in the Dallas area in December 2017.
"We concur with Assistant AG Clarke that the internet should be accessible and safe for all people regardless of their gender or sexual orientation," Patrick Lenihan, the vice president and global head of communications at Grindr, said in a statement. "Grindr will continue to work toward the realization of a safer, better world for the LGBTQ community."
Brandon B. Brown, U.S. attorney for the Western District of Louisiana, said in Wednesday's statement that hate crimes "are a top priority for the Department and this office, and we take these kind of cases very seriously."
"It is important that we all remain vigilant and cautious as we use the internet in our everyday lives to avoid situations that may lead to destructive behavior of others towards us," Brown urged.