As Linda Clary wept over her son's body last June, she begged him for answers.
"I need to know. What do you need to tell me?" she recalled saying at the time. "What do I need to do? What happened?"
To her, his answer was clear: "Mom, I did not go willingly, I did not commit suicide, I fought and you've got to fight for me," she said.
Now, nearly a year of uncertainty after her 33-year-old son, John Umberger, was found dead in a Manhattan townhouse following a night out at a gay bar, Clary is finally getting some answers. 
The New York City Medical Examiner's Office ruled last week that the mysterious deaths of her son and Julio Ramirez, a 25-year-old social worker, who died in a separate but eerily similar incident were homicides caused by a "drug-facilitated theft." At  least five drugs were found in their systems, including fentanyl, lidocaine and cocaine. 
Both men were found dead last spring after visits to LGBTQ venues in Manhattan's Hell's Kitchen neighborhood. Both had their bank accounts drained following their deaths. 
For Clary, at least one official is finally acknowledging what she said she "knew from the beginning": Her son was a homicide victim. Her frustration echoes that of  several gay men who told NBC News they survived similar incidents between December 2021 and October 2022, saying the medical examiner's homicide ruling revived concerns that authorities were initially dismissive of their cases.
To the police, "it looked like John had gone out to a club, been robbed, emptied his credit cards out of his wallet — but he still had his wallet, no phone — and he came home and did a bunch of drugs because he was so depressed over what happened," Clary said, referring to her initial conversation with the New York City Police Department. "That's where it was like, 'I'm sorry, that's not my child.' I can assure you if that were to happen, that's not what John would have done."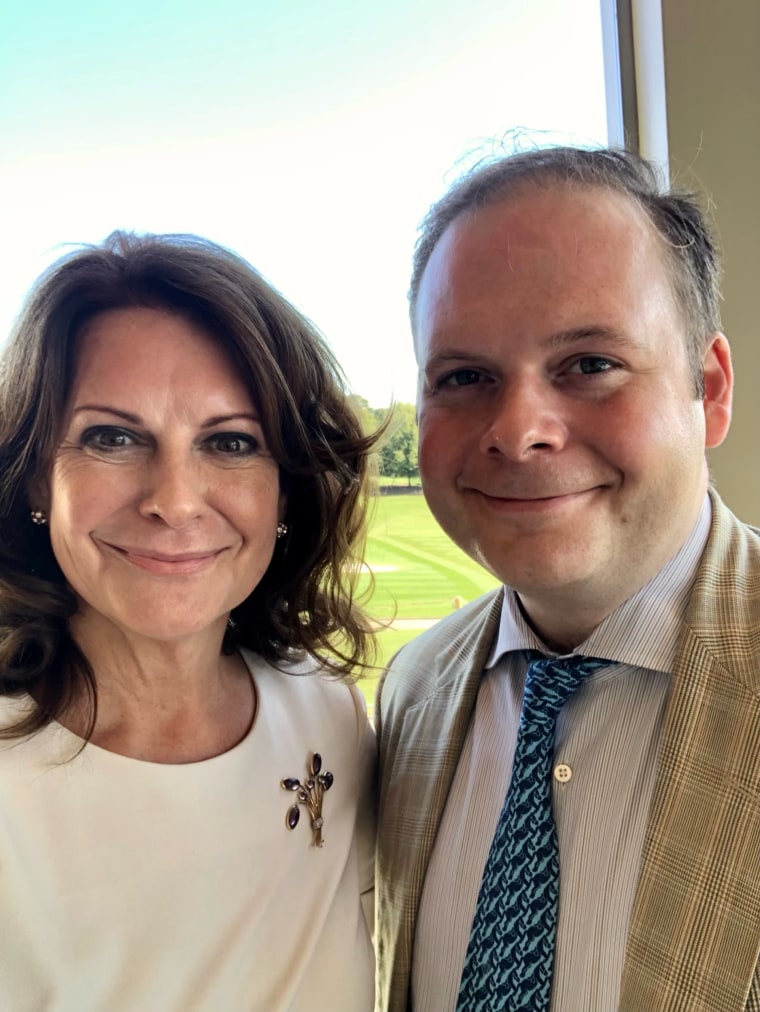 Determined, she flew to New York from her home in Georgia on June 4, a week after her son's death, to claim his body and get answers. And with the help of six family members and her son's friends, she retraced his last hours from information she was able to get through his bank transactions, phone records and those who saw him last. 
The group of seven then showed up to the 19th precinct's office the next day to present to police what they were able to gather.
"They looked at us like we were from outer space," Clary said. "No one was interested in finding out the truth."
She said the group met with officers and presented their information. Two days later, she received a call from the homicide detective assigned to her son's case and has since felt confident in the department's investigation, commending the detective as having the "utmost professionalism" and "committed to finding the truth."
But in early November — five months after her son's death — she became frustrated with the pace of the Manhattan District Attorney's Office involvement in her son's case, and turned to local media in the hopes of applying pressure.
In a statement, a press secretary for the Manhattan DA's office, Doug Cohen, said that the investigation is "active" and "ongoing." 
The local reports in early November prompted more gay New Yorkers to step forward with similar accounts. In mid-November, the NYPD confirmed it was investigating additional accounts of grand larceny at other local gay bars that resembled the cases of Ramirez and Umberger. It also confirmed that it was investigating similar encounters that occurred at bars without LGBTQ affiliations.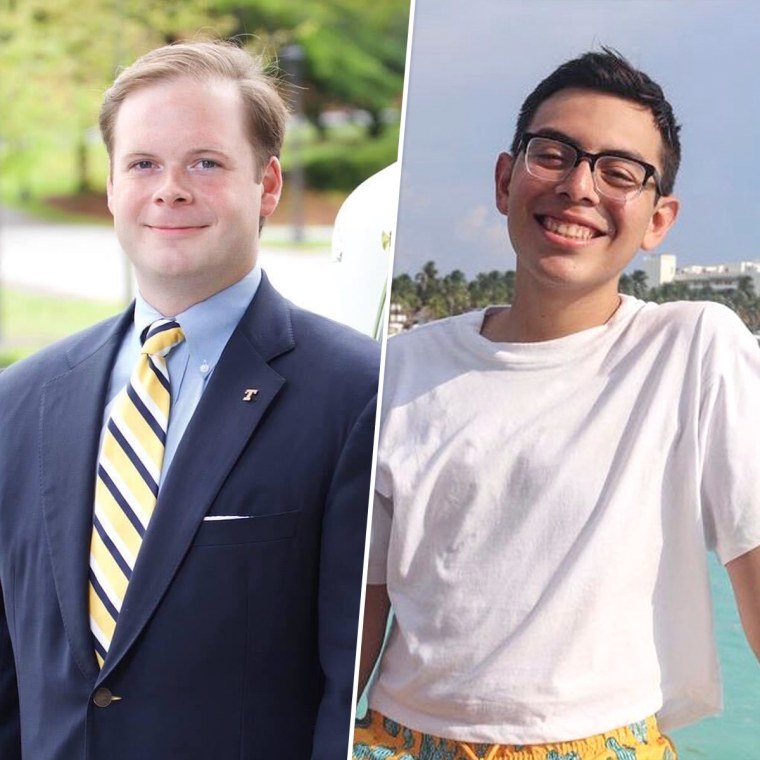 Tyler Burt, 27, is among several gay men who told NBC News they had encounters similar to those that killed Ramirez and Umberger. After visiting a gay bar in Manhattan's East Village in December 2021, he woke up the next morning confused and with $15,000 of funds and items stolen from him, he said. 
Unable to fully recall what happened, he said he believes one or more individuals used his unconscious face to unlock his phone and bank accounts using facial recognition technology. He also said he believes some sort of drug was slipped into his drinks, knocking him unconscious and causing him to black out. 
Burt said he reported the encounter to the police the day after the incident occurred. He described the NYPD as being, at times, unresponsive and "reluctant" to do things like review surveillance footage. He shared with NBC News an email chain he had with the detective on his case, which showed that several of his requests for updates went unanswered for days and weeks at a time.
"It just felt like it was not a priority at all," he said. "I was the one following up, bugging this guy time and time again, and I was just getting nowhere."
He has not received an update on his case since last January, he said. He did, however, receive a call from the detective assigned to his case in November after previously speaking with NBC News. The detective scolded him for speaking with the media, saying that it could compromise their investigation, Burt said.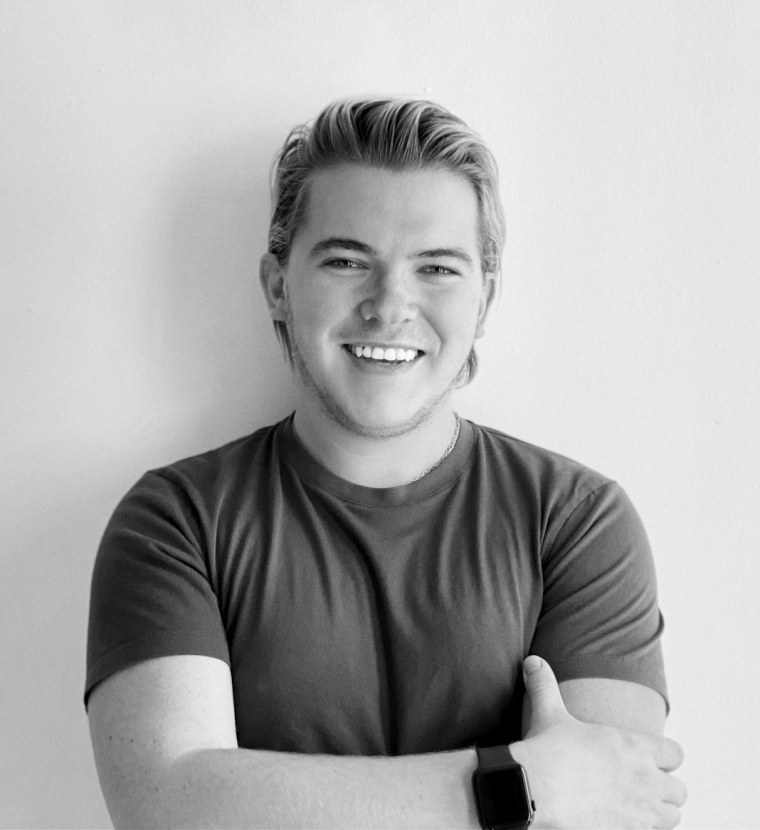 A 51-year-old Manhattan resident — who asked not to be named out of fear of putting himself in danger of retaliation from the individuals involved in his victimization — said that after he had a similar encounter at a Hell's Kitchen gay bar last July, the NYPD gave him "a little bit of a runaround." He said he repeatedly made unanswered phone calls to the detective assigned to his case and came up empty-handed when he showed up to his local precinct office searching for answers.
"In the end, they told me to stop going there, that there's nothing else they could do," he said. 
Several of the men who were interviewed for this article also described their initial interactions with the NYPD as accusatory, with police repeatedly challenging them on their denials of illicit drug use and questioning their levels of alcohol consumption.
"It did have a little bit of a feeling of like, you know, 'maybe you shouldn't have gone to a seedy gay bar,'" said one man, who reported he was robbed after visiting a Chelsea gay leather bar in October. 
The man, a 48-year-old Manhattan resident, asked not to be named out of fear of putting himself in danger of retaliation from criminals involved in his encounter. (He works at MSNBC, which, like NBC News, is owned by NBCUniversal.)
In a statement, an NYPD spokesperson confirmed that its "Crimes Against Persons Unit, along with the Manhattan North and South Homicide Squads, are jointly working with our partners in the New York County District Attorney's Office to investigate several incidents where individuals have been victims of either robberies or assault." The spokesperson added that "some of the victims are members of the LGBTQIA+ community, however it is believed that not all of the victims are."
The spokesperson, however, did not address specific questions about the allegations made by Clary and Burt. 
State Sen. Brad Hoylman-Sigal, whose district includes the Manhattan neighborhoods of Hell's Kitchen and Chelsea, where many of the encounters have occurred, slammed the NYPD for what he described as "foot dragging."
"Sadly, these lives were discounted because they were gay men who were at nightclubs," Hoylman-Sigal, who is gay, said. "And for whatever reason, there seems to be a bias against taking these types of crimes as seriously as if it had happened to someone else."
The NYPD did not directly answer questions regarding his remark.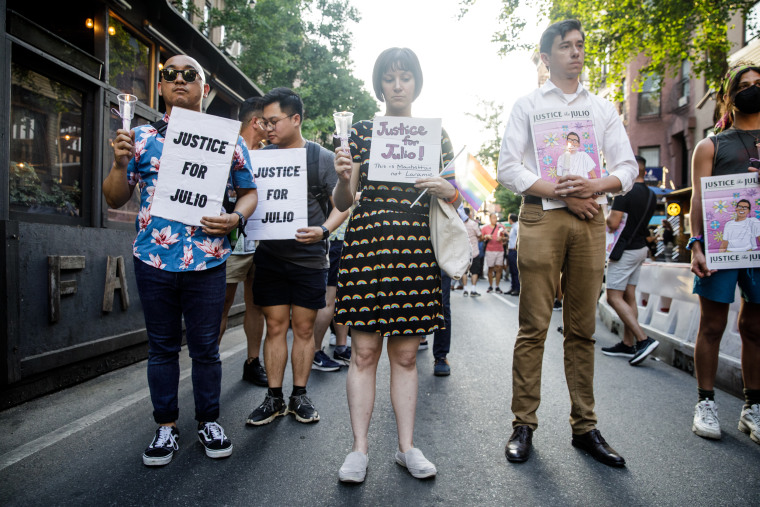 New York City Council member Erik Bottcher, who is gay and whose district also includes Hell's Kitchen and Chelsea, said in a statement that victims of crime "deserve to be treated with the utmost respect," regardless of their race, gender, sexual orientation or gender identity.
"Any actions to the contrary must be identified and corrected to ensure that all New Yorkers feel safe and comfortable seeking aid," he said. 
The NYPD's work in the cases of Umberger and Ramirez is far from over. It remains unclear whether any suspects have been identified or apprehended in connection with their deaths.
Clary is now back in Georgia. Last month, she celebrated the birth of her first grandson, who was born five days before what would have been Umberger's 34th birthday. The moment was bittersweet, she said, adding that her son would have been "the best uncle in the world."
She hopes, if anything, her son's story will serve as a "reminder of the power of perseverance in search of the truth," and a cautionary tale for other gay men.
"All I wanted to do was, I wanted action and justice for John, and I wasn't getting it, and we wanted people to be safe," Clary said through tears. "We don't want anyone to hurt like we have hurt."