A woman was arrested Tuesday and charged with multiple hate crimes after she allegedly torched an LGBTQ pride flag hanging from a Manhattan restaurant Monday.
Angelina Cando, 30, was charged with three hate crimes including arson, criminal mischief and reckless endangerment, according to the New York City Police Department.
Security video of the incident, released by the NYPD, appears to show a woman exiting a white SUV before walking up to Little Prince in Manhattan's Soho neighborhood and setting its rainbow pride flag on fire with what appeared to be a cigarette lighter. No one was injured, and the restaurant only suffered exterior damage, the NYPD said.
A day after police released the video and photos, the suspect was caught.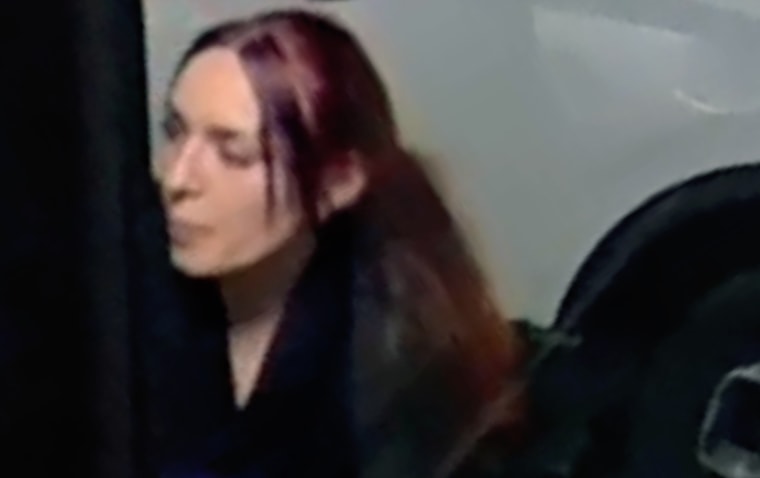 This is Cando's third arrest in the past month, according to public records. Cando was arrested on Jan. 30 in connection with a domestic violence case and charged with several misdemeanors, including assault with the intention to cause physical injury. She was arrested again on Feb. 2 and charged with menacing, harassment and criminal possession of a weapon.
Defense attorney Eugene Nathanson, who said he is representing Cando in the pride flag case and the Feb. 2 incident, declined to comment. Defense attorney Mathew Mari, who's representing Cando in the Jan. 30 incident, did not immediately respond to NBC News' request for comment.
After the NYPD announced Cando's arrest, New York City Council Member Erik Bottcher, who represents large swaths of lower Manhattan and is gay, posted a statement on Instagram thanking authorities and the community for amplifying the video. He ended his post with a warning.
"Anyone who is contemplating attacks against the LGBTQ community, or any marginalized group, should know they will be held accountable," Bottcher wrote.
The incident at the Manhattan restaurant is one among a slew of violent attacks against LGBTQ establishments, figures or symbols in New York City within the past year.
In April, a Brooklyn bar serving LGBTQ New Yorkers closed after an arson attack left the establishment unrecognizable. A man was arrested in November after allegedly throwing bricks at the window of a Hell's Kitchen gay bar several times within a matter of days. And in December, two people were arrested after a group of protesters allegedly vandalized Bottcher's apartment building with graffiti containing homophobic slurs.