Eddie Ashley was looking for a hookup. So like countless others on a Saturday night in New York City, he went to The Ritz, a gay bar in Manhattan's Hell's Kitchen neighborhood. 
He drank too much, he said. And he did end up going home with someone — one of his victims.
Eighteen months later, Ashley, 30, was sentenced to nine years in state prison for robbing the man he left the bar with in May 2022, along with various other crimes he pleaded guilty to committing in recent years. 
Authorities said Ashley and the victim went to the victim's apartment several blocks north of the bar, and Ashley stole the man's phone and wallet.
But this was not, prosecutors said, a one-off robbery among so many others across the city on any given night. The encounter was part of a broader crime ring in which authorities said at least 16 victims, many of them gay men, were targeted from September 2021 to August 2022 at bars and nightclubs, then often drugged and robbed of thousands of dollars while they were incapacitated. In several cases, surviving victims and their family members believe the assailants used facial recognition technology to unlock their mark's phones. Two of the men were killed. Ashley denies knowledge of the wider crime ring and was not charged with murder.
The attacks happened quietly throughout the city's busy nightlife, striking run-of-the-mill bars, multistory nightclubs, and underground gay leather bars across two Manhattan neighborhoods, with intoxicated gay men often the targets. The danger lurking in the venues didn't come into broad public view until May 2022 — eight months after it started — when NBC News reported that a 25-year-old gay man had been killed.
After months of pressure from the victims' families, the news media and politicians, the New York City Police Department said it had finally cracked the case: Officers arrested six suspects earlier this year who they said were part of the drugging-and-robbery ring. The arrests were announced at a news conference that included the mayor, police commissioner and the Manhattan district attorney — and was met with long-awaited relief within the city's gay community.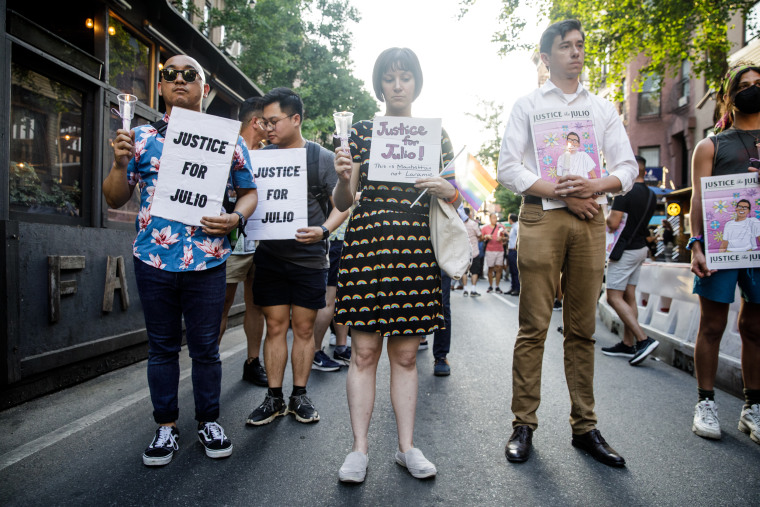 Five of the suspects pleaded not guilty charges that included murder, conspiracy and grand larceny. 
Eddie Ashley, though, admitted he was guilty.
One of the four crimes to which he pleaded guilty, the May 2022 robbery, was linked by prosecutors to the broader crime ring. Awaiting his sentencing three weeks ago, he asked if the expected punishment fit the crime. 
"I lost a lot being in here, financially, I lost my grandma — so I'm kind of messed up. This is basically a bad situation right now for something that was just one night," Ashley told NBC News at Rikers Island jail complex in his first interview about the crimes.
Ashley's sentencing is the most significant development in the year-old case, and it provides the best insights yet into how the investigation unfolded. But it also highlights how much is still not known. 
A separate crime ring was committing similar crimes at bars in Manhattan's Lower East Side within the same time period, according to prosecutors. Some victims still don't know if their specific cases are linked to one or the other alleged crime ring — or neither. And there's even bigger gaps: One man remembers being victimized in March of this year by a woman — yet all the people who have been charged are men.
And almost all of the victims who spoke with NBC News say they wonder whether the reign of terror afflicting New York City's nightlife still continues, unnoticed once again.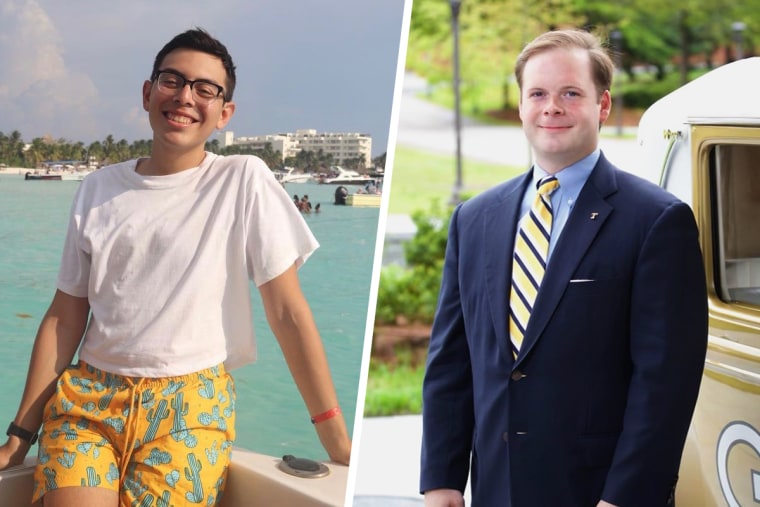 Julio Ramirez was a 25-year-old social worker. John Umberger was a 33-year-old political consultant. Both went out to gay bars in Hell's Kitchen 38 days apart last spring. Both ended up drugged, robbed and dead.
Police initially told relatives that their deaths appeared to be self-inflicted: accidental overdoses, the families said. 
But that didn't add up to the families. They suspected foul play.
Both Ramirez and Umberger each left a bar with at least one man. Both had their bank accounts drained. Both appeared to be reading text messages on their phone after their bodies were found.
"Right away I knew something was wrong," Ramirez's brother, Carlos, said. "He would never intentionally take any drugs or anything that could harm him."
Umberger's family was similarly not convinced by the police explanation.
To them, "it looked like John had gone out to a club, been robbed, emptied his credit cards out of his wallet — but he still had his wallet, no phone — and he came home and did a bunch of drugs because he was so depressed over what happened," Umberger's mother, Linda Clary, previously told NBC News. "That's where it was like, 'I'm sorry, that's not my child.' I can assure you if that were to happen, that's not what John would have done."
Both families were determined to take matters into their own hands. 
In the days following her son's death last spring, Clary flew to New York from her home in Georgia, seeking answers. With the help of six family members and her son's friends, she retraced his last steps from what she gathered from his bank transactions, phone records and those who saw him last. Similarly, after several failed login attempts to Ramirez's computer, Carlos Ramirez gained access and uncovered suspicious banking records from his brother's accounts. Clary and Ramirez both said thousands of dollars had been drained from their loved one's accounts following their deaths.
Both families took their findings to the NYPD.
"They looked at us like we were from outer space," Clary previously said. "No one was interested in finding out the truth."
Two days after speaking with authorities, Clary said a homicide detective was assigned to her son's case. 
But still frustrated with the pace of the investigations, both families brought their stories to the media, hoping it would put pressure on authorities.
Had she not gone to reporters, Clary speculated, "it would have continued to be pushed under the carpet, and things would still be going on."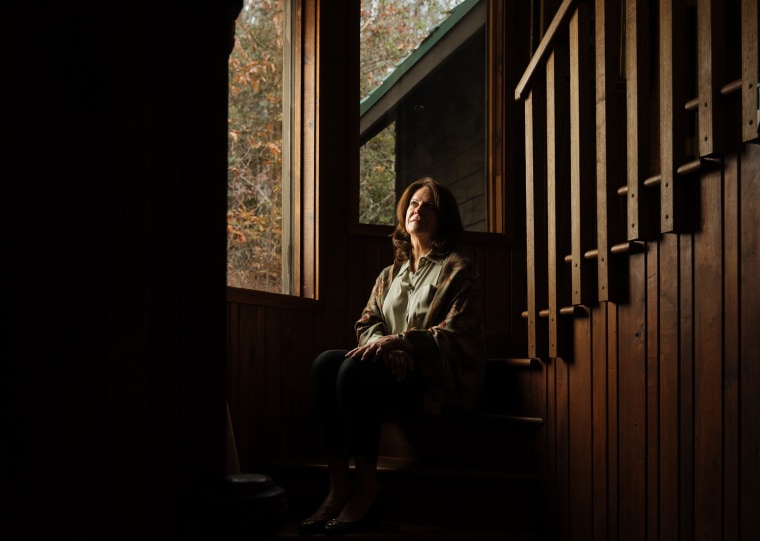 Once the news of Umberger's death became known, gay men who said they had survived similarly harrowing experiences stepped forward to share their stories publicly. 
NBC News spoke with six people who say they or their family members had been the victims of crimes from December 2021 to this March that broadly fit the pattern of the Ramirez and Umberger cases. Many of the victims say the suspects used their faces while incapacitated to unlock their phones, via facial recognition technology, and access their bank accounts. Some of them asked that their names not be published out of fear of retaliation by the people who harmed them. All of the men say they filed police reports shortly after their encounters occurred and most said their cases are ongoing.
In December 2021, Tyler Burt, 28, was walking home after a night out with friends when he stopped in at the Boiler Room, a gay bar in Manhattan's East Village for one last drink. Sitting alone at the bar was the last thing he remembered before waking up the next day in his apartment fully clothed, with his shoes still on and roughly $15,000 and personal belongings stolen, Burt said. 
"I feel lucky in a way that I didn't get murdered," Burt said. "Something horrible happened to me, but I'm still alive to tell the tale. I'm very grateful for that."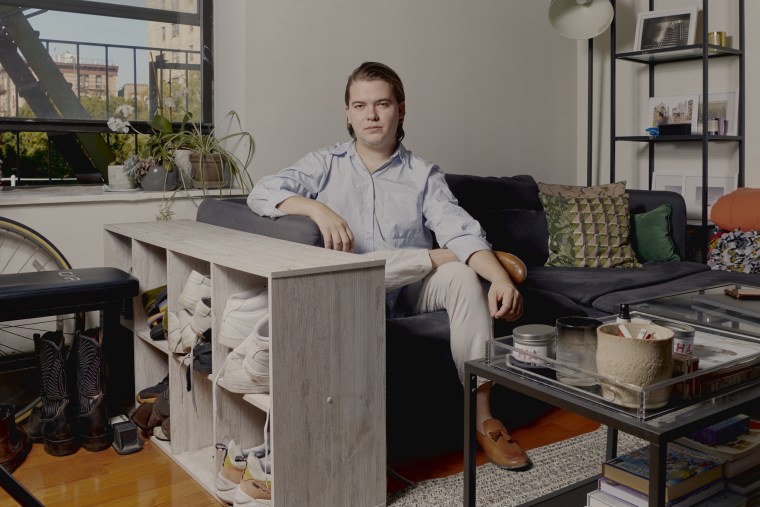 In July 2022, a 51-year-old Manhattan resident said he woke up on his living room floor in a pile of his own vomit after having a single drink at the 9th Avenue Saloon, a gay bar in Hell's Kitchen. The last thing he remembered was saying goodbye to his friends. He said that he had a single drink the entire evening and that roughly $8,000 had been taken from his account.
"The only reason I didn't die was because they left me on my stomach," he said. "And thank God I wasn't raped."
"Why can't I go out and have fun and not worry that I'm not going to make it home?" the man added.
And this March, Michael, a 30-year-old gay man, said he was approached by an unknown woman after visiting The Eagle NYC, a gay bar in Manhattan's Chelsea neighborhood. When he came to, he said, the same woman — who he said knew his name — was shaking him on an empty street in East Harlem, about 80 blocks north of the bar, "trying to get rid of me." The next day, he realized that $5,000 was missing from his bank account. 
"The way that they systematically went through all of my banking and credit card apps on my phone, it was like practice," he said. "You could tell that they'd done this before."
The medical examiner's office ruled in March that Ramirez and Umberger's deaths were homicides caused by a "drug-facilitated theft." Multiple drugs were found in their systems, including fentanyl, lidocaine and cocaine.
In the following weeks, six men — Ashley, Jayqwan Hamilton, 36; Robert Demaio, 35; Jacob Barroso, 30; Andre Butts, 29; and Shane Hoskins, 32 — were charged in connection with the crime scheme that led to the deaths of Ramirez and Umberger. Three — Hamilton, Demaio and Barroso — were charged with murder. 
While many of the victims were gay men, all were targeted for financial gain and not because of their sexual orientation, prosecutors said.
The initial court appearance in April for three of the suspects — two of whom were charged with murder — was tense.
The small Manhattan courtroom was packed with family members and friends of the deceased sitting across a tight aisle from the family and friends of the men accused of killing their loved ones.
When the three defendants appeared, they were surrounded by a swarm of roughly a dozen court officers. Carlos Ramirez and his parents were visibly distressed, realizing they were seated directly behind where the defendants would be sitting, prompting others in the gallery to make room for them to move.
"It was such a bad, dark feeling just thinking that these were the last people my brother was with when he died," Ramirez said. "That just really messed me up."
As the judge spoke, a relative of one of the defendants got into a verbal altercation with a police officer after the officer asked them to quiet down. When the man asked why, the officer got in the man's face and screamed: "Because I said so! You're in our house." When the man yelled expletives back, he was escorted out of the courtroom by several officers.
Once the courtroom became quiet again, all that could be heard through the whispers were the sniffles of tearful grieving family members.
Outside, supporters of one of the suspects, Barroso, went in front of the news cameras and yelled that he is "not a murderer. You guys got this backwards. We will prove his innocence."
A few weeks later, Clary flew from Georgia to New York to attend the first court appearance for Hamilton, one of the two men charged in her son's murder.
It was the first time she had been to New York since recovering her son's body. 
At the courthouse she was swarmed by a gaggle of reporters and news cameras, which she described as "overwhelming." The attention on Clary was unsurprising. 
After months of raising awareness about the gay bar killings, Clary — a devout Christian from the South — had become somewhat of a leading voice for the safety and well-being of New York City's gay men. 
"It does strike me as being odd the more that I think about it though," Clary said. "Here you are in New York, the bastion of progressivism, and yet I'm the one having to raise the flag."
"Life is full of ironies," she added.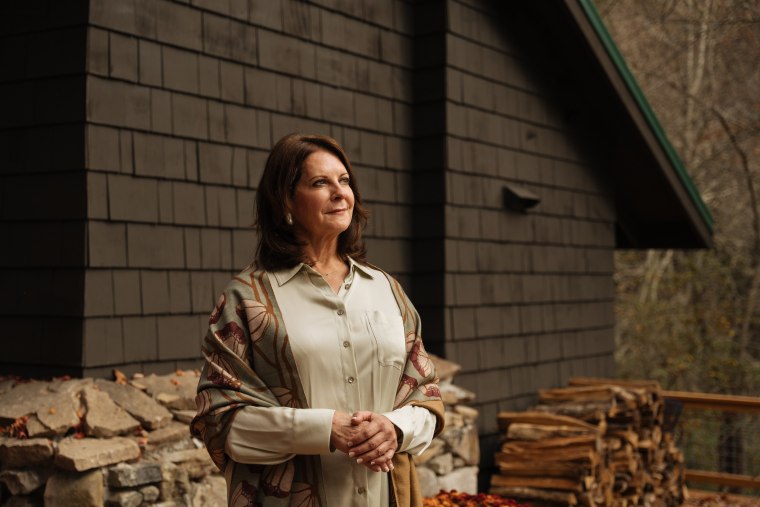 Ashley grew up downtown. As a high school dropout, he said he had been working toward earning some sort of employment certificate before he was sent to Rikers. He was living with his elderly grandmother in Manhattan's Lower East Side and taking care of her.
"I had a lot of s--- going on before," Ashley said. "I was trying to get my life together."
On May 14, 2022, Ashley went to The Ritz — the same bar where Ramirez was last seen a month before — looking for a hookup, he said. He said he had been to the bar two or three times before. 
Prosecutors said Ashley left the bar and went to the apartment of the man whose phone and wallet Ashley would later steal. Ashley said he does not remember going back to the man's apartment but does remember that he had not met the man before. He described the man as being in his 20s and Latino.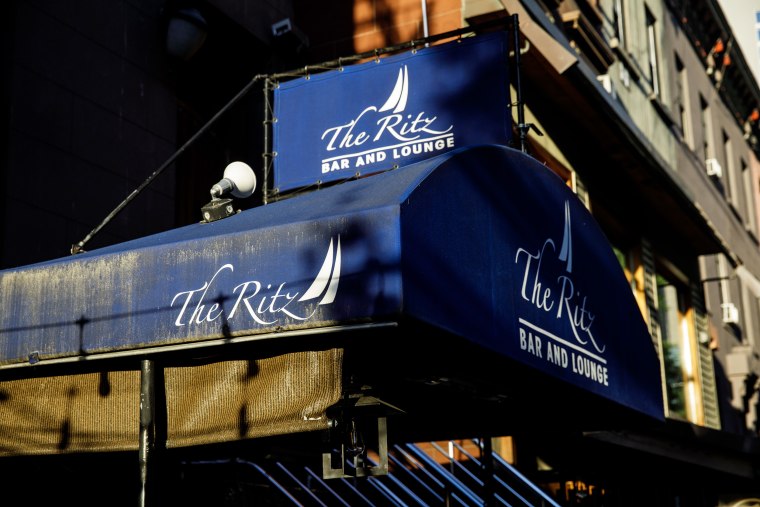 Police obtained security footage of Ashley using the victim's phone to pay for Taco Bell that same morning via Apple Pay, according to prosecutors. Ashley said he does remember getting Taco Bell but suggested the victim could have bought him food.
In April, Ashley was arrested and charged with robbery, grand larceny, petit larceny and identity theft for four incidents from October 2021 to August 2022, including the May 2022 encounter, which was linked to the broader crime scheme, according to prosecutors. Unable to make bail, he was sent to the notorious Rikers Island jail.
After nearly seven months there, Ashley said he changed his plea to guilty so he can serve time in prison elsewhere. For years, the massive jail complex has been under scrutiny by criminal justice activists and lawmakers from around the country for its allegedly "inhumane conditions." 
Ashley had one word to describe his time at Rikers: "rough."
He said he's been in fights with inmates, adding, "Maybe two or three altercations with officers' use of force, but that's about it."
Being in custody has also taken an immense emotional toll, he said. His grandmother died while he was behind bars. 
He explained that, regardless of the other crimes he committed, he believes the May 2022 encounter had an outsize impact on his sentencing because it was linked to the wider scheme.
Ashley was not charged with murder and was not present on the nights of either Ramirez's or Umberger's deaths, according to prosecutors. He said he only found out about the wider crime scheme when he obtained an attorney upon his arraignment.
"I knew it had nothing to do with me," he said of victims who were drugged and died.
Prosecutors allege that another one of the six suspects, Hamilton, who was charged with murder in the deaths of both Ramirez and Umberger, was present on the night Ashley committed the robbery in May 2022. Hamilton was accused of giving Ashley's victim an unknown illicit substance outside the bar and using the victim's phone to steal $2,000 from his bank accounts. Hamilton's lawyer declined to comment.
Ashley said he remembers Hamilton being at the bar that night, but he maintains that he never saw Hamilton drugging anyone. Ashley declined to say how he knew Hamilton, citing Hamilton's ongoing case, but said they were not friends. He also denied knowing any of the other four defendants.
After sitting with NBC News in the Rikers visitors' hall — a nearly empty room that could seat hundreds — for about 15 minutes, Ashley called a correction officer over to end the meeting.
"I don't even care anymore," Ashley said when asked about being connected by authorities to a broader scheme that led to the death of two men, walking off. "It's behind me."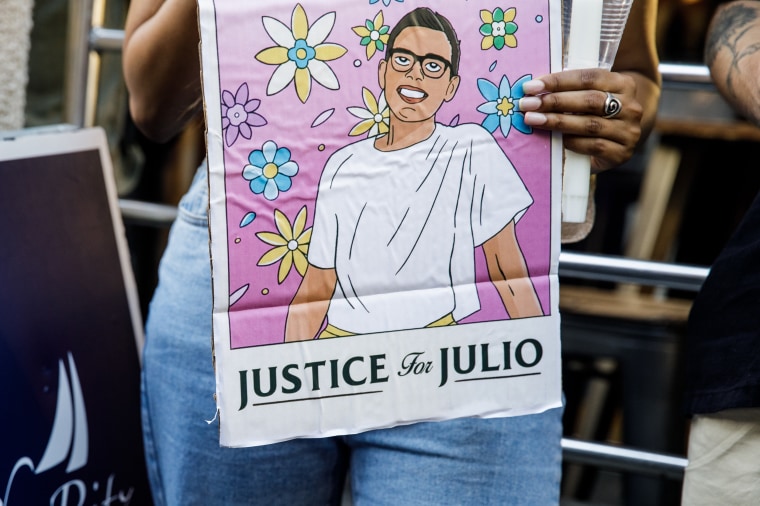 For the victims and families of the deceased, the yearslong crime scheme has been difficult to leave behind. 
Many of the victims who spoke with NBC News described re-entering New York City's nightlife scene with apprehension. 
The 51-year-old man said he's been out only once or twice since he was robbed. He said he's afraid that his assailants — who he said do not appear to be any of the suspects arrested in recent months — might recognize him.
"I go straight to work and straight to home," he said. "I'm always looking around; I'm always suspicious of everything."
Michael said he is slowly trying to re-enter New York's nightlife scene after being abandoned in East Harlem. 
"My therapist has told me to be more discerning around people, and that's a good defense mechanism, but I don't really like that, you know?" Michael said. "I like the person I am. I like being friendly and trusting and open, and it would really suck if that's something that was permanently changed by this experience."
Michael went back to The Eagle NYC for the first time last month. Instead of opting for a late night out, he went for happy hour earlier in the evening.
All but one of the surviving victims who spoke with NBC News said they still have facial recognition software on their phones out of convenience. Some note that the larger issue is the danger of being drugged, regardless of whether a criminal can unlock a person's phone and steal their money.
The Ramirez family did not celebrate Thanksgiving or Christmas last year, Carlos said, and does not plan on doing so this year either. For Carlos personally, he said he misses his best friend.
"When something happens and it's good news and he's not here, I can't share it with him. It kind of takes away from it," Carlos said. "That's really hard."
Clary said she hasn't built up the courage to go through her son's belongings in his apartment in Washington, D.C. More recently, she's made a handful of trips to New York City for the pretrial court appearances of the suspects charged in connection with her son's death. 
Clary has been enjoying her new role as a grandmother in recent months. But even that, she said, has been challenging at times.
"That whole experience is diminished because John is not here," she said. "At some point I have to let go of John not being here and trust God that He has a plan that this life, that we think is everything, is so small compared to eternity."
When she's in New York, she said she likes to frequent some of her son's favorite restaurants in Manhattan: The Waverly Inn in the West Village, Minetta Tavern in Greenwich Village and La Goulue on the Upper East Side, across the street from the apartment where her son died.
"It is a kind of ridiculous, not logical thing," Clary said. "But you like to go to the places he enjoyed being at because you're thinking, 'Yeah, this is the closest thing you have to him being here.'"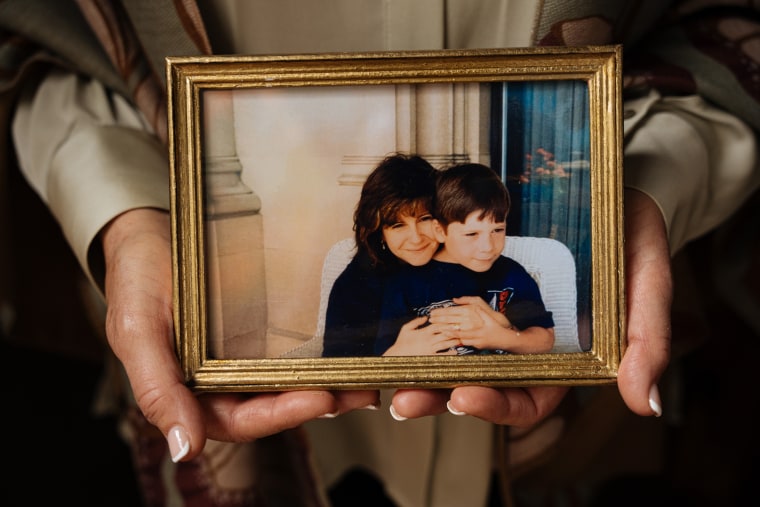 It's been more than two years since authorities say this crime ring, which largely targeted gay bars, began. Yet victims of similar crimes to the ones that killed Ramirez and Umberger say they are still nearly as perplexed about the encounters as they were when they first regained consciousness immediately afterward.
Michael said police and prosecutors told him his case was linked to the same group being charged in the two men's deaths. Police sources also confirmed the connection with NBC News.
However, Michael said authorities were never able to identify the sole person he remembers from the encounter: an unknown woman.
"That tells me that there are still people on the streets who did this to me, to other people," Michael said. "There's no way they caught everyone who were doing these robberies."
Some survivors have even less clarity. They say police told them their cases have not been connected to the ring related to Ramirez and Umberger or the second known ring.
A 48-year-old man, who asked not to be named out of fear of retaliation from people involved in his encounter, said he was drugged and robbed after visiting The Eagle NYC in October 2022. He said his case is still ongoing.
"I know what happened legally with the Hell's Kitchen cases, but I feel like The Eagle cases just sort of fell off the radar," the man said. "Were they connected to other cases? Have they all been caught? Are there suspects still at large? Is this still happening?"
The NYPD and mayor's office launched a program in June to re-examine unsolved drugging, robbery and homicide cases involving LGBTQ victims, which was largely seen as a response to criticisms surviving victims made in the news media.
A spokesperson for the mayor's office said that the NYPD has not received any requests to have cases re-examined as of last month and that the lack of applications could suggest that there is not a need to re-examine any cases.
However, Burt said he applied to have his case re-examined in June. He said he tried following up with the NYPD in July, but he did not receive a response to his last emails, which he shared with NBC News.
"I'm just disappointed in how this whole thing has been handled," Burt said. "Every step of the way has made me feel like this is not a priority."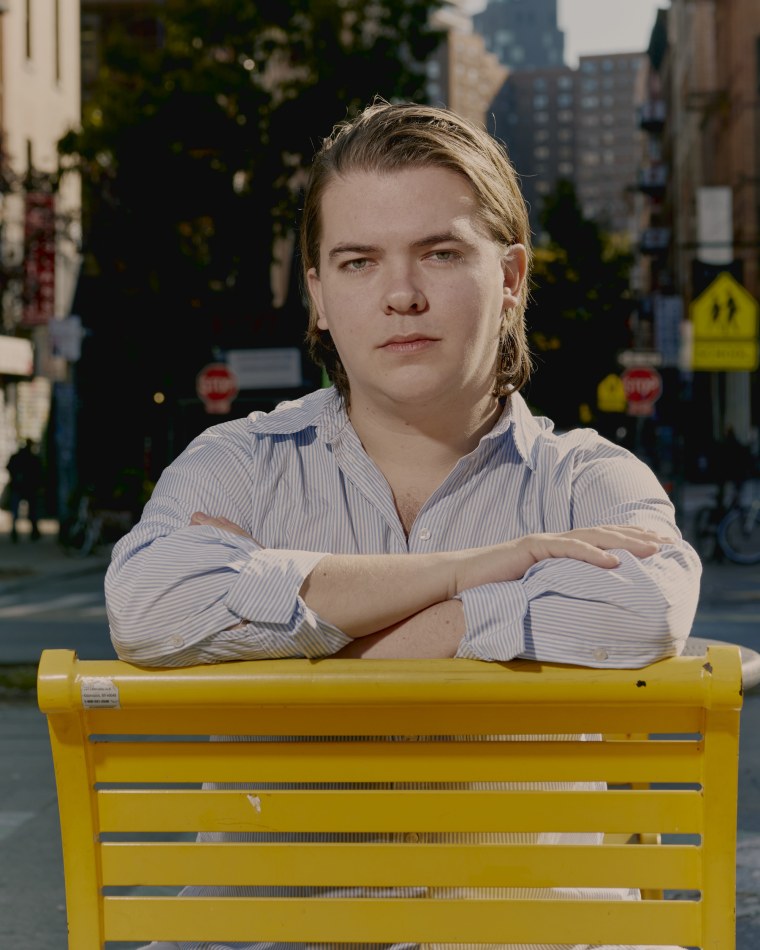 The NYPD defended how the cases were handled.
"The Detective Bureau is committed to conducting solid, high-quality investigations and ensuring that each investigation is handled efficiently with dedication and professionalism," an NYPD spokesperson said in an email. 
Michael suggested that while it is important to find and punish those who were responsible for the past crimes, it is equally paramount that people understand that the technological tactics used to access their financial accounts are likely being replicated by others.
"As long as there is a convenient way for you to unlock your phone without having to enter a pin, people are going to use it and people are going to find ways to exploit it," he said. "Awareness is the most important thing."
"Maybe they're laying low, maybe it's hard to find them," he added, "but they're definitely still out there."