A Texas lawmaker who authored a bill that would restrict drag performances appears to have dressed in drag himself while a student.
A video that surfaced on Twitter and TikTok this week appears to show Texas state Rep. Nate Schatzline, a Republican, skipping, running and dancing in a park while donning a black sequined dress and a red eye mask. At the end of the roughly 90-second video — which plays over the song "Sexy Lady" by Javi Mula — the four participants are named, including Schatzline, whose character is called "The Virgin."
"Nate Schatzline has made his entire personality attacking the LGBTQ community, trans especially children, and vowed to ban drag shows in Texas," the Twitter user, who did not respond to a request for comment, wrote. "Here is Nate… in drag."
Schatzline, a first-term state representative and former pastor, did not immediately respond to NBC News' request for comment. However, in a tweet shared Tuesday, he appeared to confirm his participation in the video. 
"Y'all really going crazy over me wearing a dress as a joke back in school for a theatre project? Yah, that's not a sexually explicit drag show… lol y'all will twist ANYTHING," he wrote.
While Schatzline's performance in the video would meet most dictionary definitions of "drag," it is unclear whether it would be prohibited under the legislation Schatzline introduced in January.
The legislation, HB 1266, seeks to amend Texas' Business and Commerce Code to define a venue that hosts a "drag performance" and "authorizes on-premises consumption of alcoholic beverages" as a "sexually oriented business." Such businesses, according to the state code, "may not allow an individual younger than 18 years of age to enter the premises of the business." 
The measure defines a drag performance as "a performance in which a performer exhibits a gender identity that is different than the performer's gender assigned at birth using clothing, makeup, or other physical markers and sings, lip syncs, dances, or otherwise performs before an audience for entertainment." It also states that sexually oriented businesses can be categorized as "a nightclub, bar, restaurant, or other commercial enterprise that provides for an audience of two or more individuals a drag performance."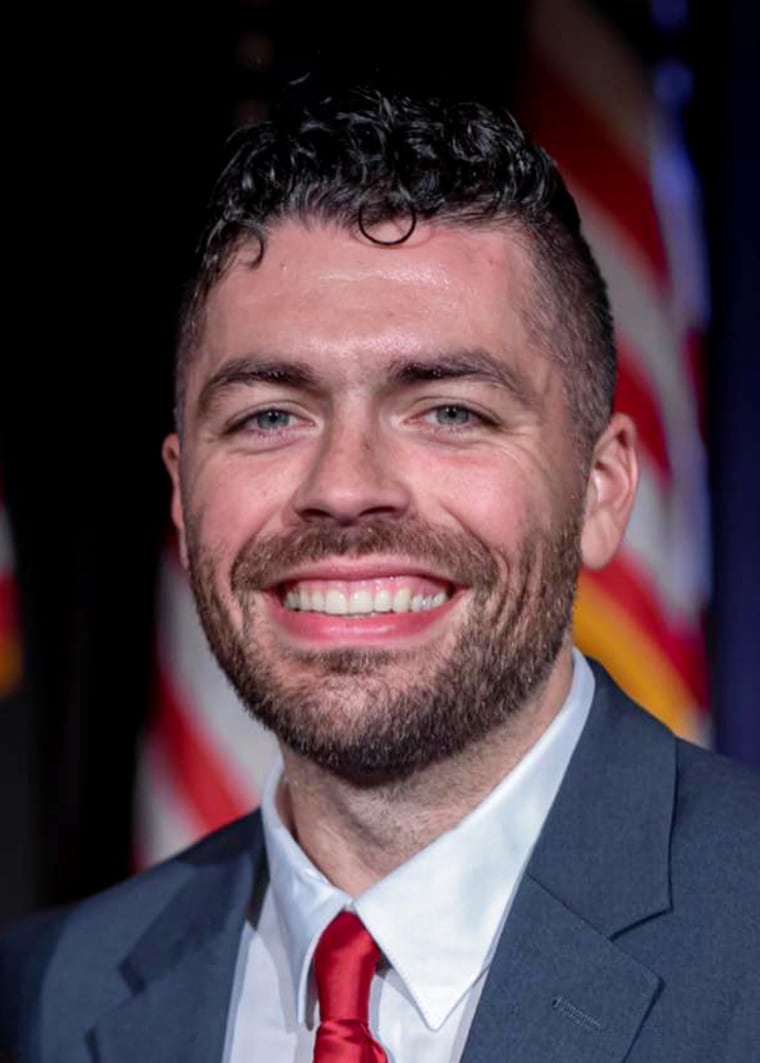 Lawmakers in at least a dozen other states have proposed laws that would similarly restrict drag performances, according to an NBC News analysis. Supporters of these bills say they are needed to protect children from exposure to inappropriate entertainment. Critics argue that they unfairly target an art form with deep ties to the LGBTQ community and wrongly paint all drag performances as obscene. 
The emergence of Schatzline's video came several days after an image of what appears to be Tennessee Gov. Bill Lee dressed in drag as a high school student was shared on Reddit and Twitter. Lee's press secretary, Jade Cooper Byers, did not confirm whether it is Lee in the yearbook photo, previously telling NBC News in an email that "any attempt to conflate this serious issue with lighthearted school traditions is dishonest and disrespectful to Tennessee families."
Answering reporters' questions Monday, Lee, a Republican, confirmed that he would sign a recently passed bill that would criminalize drag performances in public and in front of children in the state.
The video of the Texas lawmaker also comes about a month after an image emerged on social media that appeared to show embattled Republican Rep. George Santos of New York in drag. At the time, Santos told reporters as he walked through a New York airport: "No, I was not a drag queen in Brazil, guys. I was young and I had fun at a festival. Sue me for having a life."