The Sundance Film Festival has long been known for premiering some of the most original — and ultimately the most award-winning — indie titles of the year. From best picture winner at last year's Oscars, "CODA," to this year's sleeper hit, "Cha Cha Real Smooth," the festival continues to select artistic fare that poses a serious threat to blockbusters come awards season. As the most notable international film festivals increasingly feature queer titles in their lineups, it's no surprise that much of the exciting content premiering at this year's Sundance Film Festival comes from LGBTQ filmmakers or features queer themes.
For the first time in three years, the festival is back in person in Utah, with screenings in Park City, Salt Lake City and Sundance from Jan. 19 to 29. And many of the films, including all of the competition titles, will be available online from Jan. 24 to 29. Lovers of queer cinema can take in many of the 2023 selections whether they're in Utah or not, kicking off what is sure to be another memorable, post-pandemic year of filmmaking.
The Premieres section
As usual, many of the year's most high-profile films, including those from queer creators and featuring queer storylines, are coming out of the festival's Premieres section.
One of the most eye-catching, "Cassandro," pairs Oscar-winning documentary filmmaker Roger Ross Williams ("Life, Animated") with auteur muse Gael García Bernal. In the scripted film, Bernal plays real-life gay luchador Saúl Armendáriz, an American-born wrestler who became a lucha libre legend competing under the flamboyant persona Cassandro. The role, in a sense, is a return to the Mexican actor's roots. Although he has played a variety of characters in his decades as an international cinematic heartthrob, Bernal's most memorable performances were as troubled queer characters in Pedro Almodóvar's "Bad Education" and Alfonso Cuarón's "Y Tu Mamá También," the film that launched the actor's career.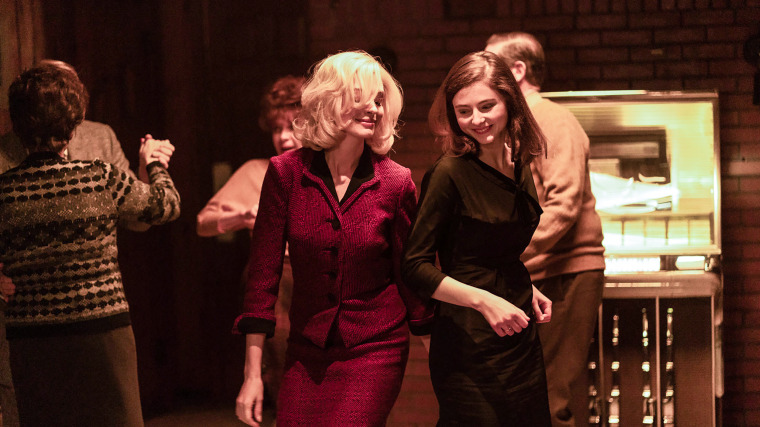 "Lady Macbeth" director William Oldroyd takes on another literary inspiration in "Eileen," an adaptation of novelist Ottessa Moshfegh's debut novel of the same name. Playing opposite Anne Hathaway, Thomasin McKenzie ("Last Night in Soho") performs the role of Moshfegh's titular antiheroine, a woman looking back on her turbulent and yet apathetic 20s spent working in a Boston prison and caring for her alcoholic father. The story centers on Eileen's friendship with Rebecca (Hathaway), a new hire at the prison whose presence promises to insert some much-needed fun into the narrator's life — until things take a sinister turn. 
The music of folk-rock duo and iconic queer musicians Amy Ray and Emily Saliers, collectively known as the Indigo Girls, is getting the big-screen treatment in the documentary "It's Only Life After All." The film, which is named for a line in the band's first mainstream hit, "Closer to Fine," is directed by Alexandria Bombach ("On Her Shoulders") and covers three decades of the beloved band's career and activism. To celebrate the documentary's world premiere Thursday, the Indigo Girls will give a special performance at the festival's high-profile opening night party in Park City.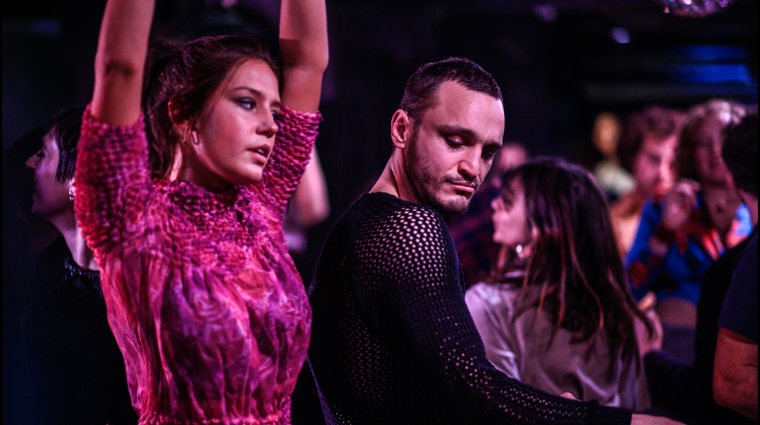 Memphis, Tennessee-born filmmaker Ira Sachs has long been a Sundance favorite, with three of his most notable films — "Forty Shades of Blue," "Keep the Lights On" and "Little Men" — making big showings at the festival's past iterations. Returning to Paris for inspiration after his latest feature, "Frankie," Sachs' most recent submission centers on a contemporary love triangle between a filmmaker (Franz Rogowski), his husband (Ben Whishaw) and a new female love interest (Adele Exarchopoulos). "Passages" promises to be an exciting vehicle for the actors, who have collectively starred in some of the past years' most heart-wrenching and newsworthy queer films, including Rogowski's role as Hans in "Great Freedom" and Exarchopoulos' turn as Adèle in the controversial film "Blue Is the Warmest Color." 
After five years, Sebastián Silva ("Crystal Fairy and the Magical Cactus") returns to feature filmmaking with "Rotting in the Sun." A film about filmmaking, the title set in Mexico City stars Silva as a spiraling, strung-out director whose vacation disappearance catches the attention of comedian and social media personality Jordan Firstman. Things heat up in the queer-sex satire when Firstman takes it upon himself to launch a search for Silva and name the director's housekeeper (Catalina Saavedra) as a prime suspect.
Elsewhere in the Premieres section, filmmaker Andrew Durham adapts Alysia Abbott's bestselling memoir "Fairyland: A Memoir of My Father" and Singaporean director Anthony Chen makes his English-language debut with "Drift," a film based on Alexander Maksik's novel "A Marker to Measure Drift," starring Cynthia Erivo and Alia Shawkat.
The Competition categories
Although many of the year's biggest names reside in the Premieres section, where films aren't eligible for awards, by the time the wintry Utah festival fully wraps, all eyes will be on the features that nab honors in the four Competition sections: U.S. Dramatic, U.S. Documentary, World Cinema Dramatic and World Cinema Documentary.
One of the top contenders in the U.S. Dramatic Competition section, "Mutt," underscores the raison d'être of the festival, which is funding the Sundance Institute's year-round artist programs to incubate new industry talents. The debut feature from Chilean-Serbian filmmaker and Sundance Institute Screenwriters Lab alum Vuk Lungulov-Klotz stars emerging talent Lío Mehiel as a young trans man, Feña, who confronts three now-estranged figures from his past — his father, his straight ex-boyfriend and his adolescent half-sister — during one chaotic day in New York.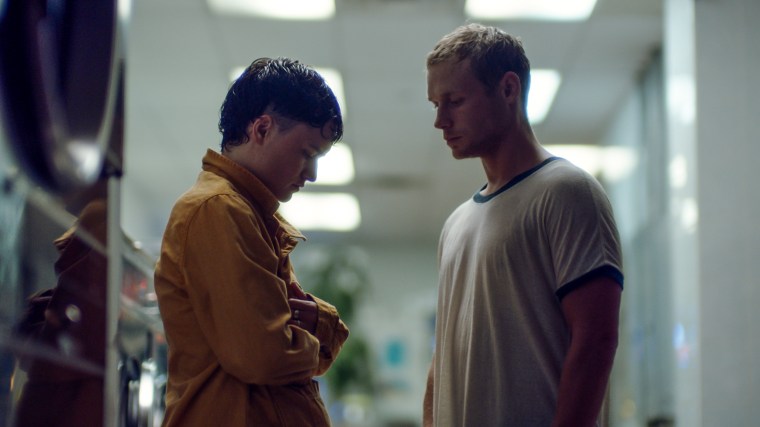 Competing alongside "Mutt" in the U.S. Dramatic Competition section are queer films "Theater Camp," "Shortcomings," "The Persian Version" and "Fancy Dance." The debut feature of queer Native American filmmaker Erica Tremblay, "Fancy Dance" showcases the talents of up-and-coming actor Lily Gladstone, who plays a young Indigenous woman in Oklahoma who is fighting to keep her family together against all odds.
The U.S. Documentary Competition section contains one of the festival's buzziest films: "Little Richard: I Am Everything." According to its official synopsis, the documentary, which has its world premiere on Day One of the festival, "reveals the Black queer origins of rock 'n' roll, finally exploding the whitewashed canon of American pop music." Through archival footage and interviews with friends and family, industry icons, and Black and queer scholars, the film explores how the complex, often conflicted music legend ripped up rules around race and sexuality on his way to the top.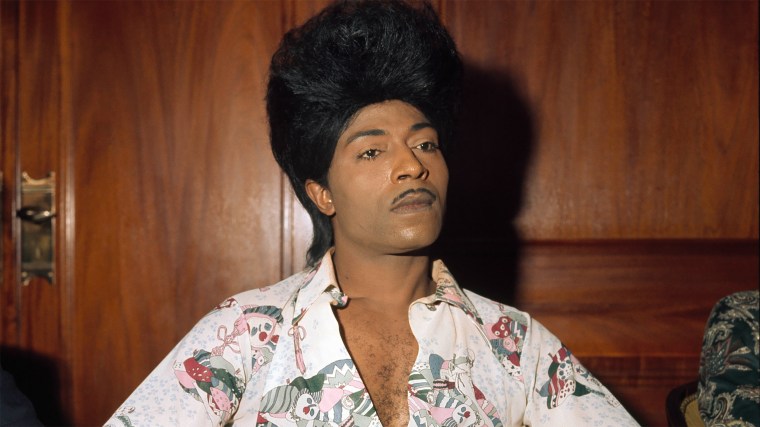 Looking to topple the much-anticipated Little Richard film and win top marks in the U.S. Documentary Competition section are a duo of queer offerings: "The Stroll," about the history of New York's Meatpacking District, and "Going to Mars: The Nikki Giovanni Project."
From the World Cinema Dramatic Competition section, perhaps one of the most anticipated films of the festival is queer filmmaker Alice Englert's dark comedy "Bad Behaviour," starring Jennifer Connelly, Ben Whishaw and the director herself. At just 29, Englert, who is the daughter of filmmaker Jane Campion, has spent years making a name for herself as an actor, starring in both indie and mainstream projects. Now, she has a very good chance of adding Sundance winner to her list of achievements, with her debut feature about a former child actor (Connelly) trying to find her zen at a silent retreat led by her guru Elon (Whishaw), while perhaps not trying hard enough to figure out her co-dependent relationship with her daughter (Englert).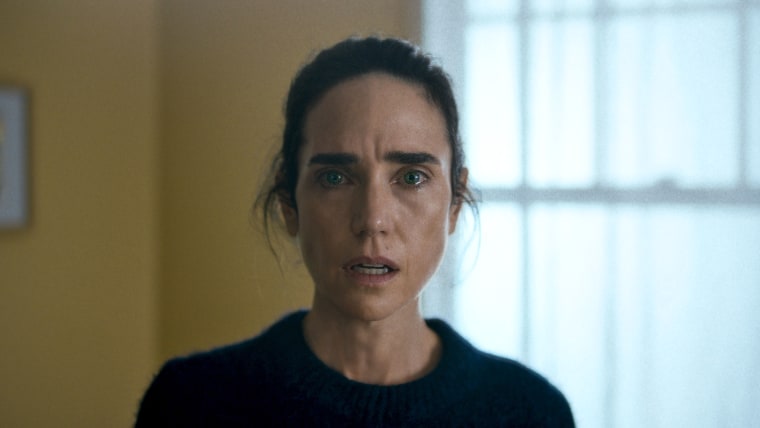 Englert's film will screen in the world cinema dramatic section alongside queer films "Girl," from U.K. filmmaker Adura Onashile, and "Mamacruz," from Spanish director Patricia Ortega. In the World Cinema Documentary Competition section, two queer filmmakers explore what it means to love the body you inhabit and the cathartic power of acceptance, in Ella Glendining's "Is There Anybody Out There?" and Anna Hints' "Smoke Sauna Sisterhood." 
Other queer Sundance highlights
Outside of the Premieres and competition sections, there are plenty more LGBTQ-inclusive selections to see, from feature films to shorts and episodic indies. One of the highlights from the festival's Spotlight section is "L'Immensità," a semi-autobiographical feature from Italian director Emanuele Crialese ("Respiro"), starring Penélope Cruz. The film, which will make its North American premiere on Day One of the festival, is set in 1970s Rome and has Cruz playing the role of a mother struggling to navigate the changing city around her, as well as her child's desire to transition.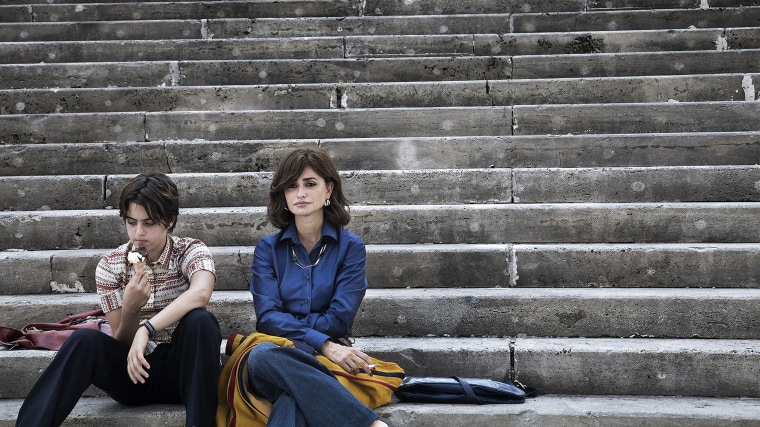 The relationship between gender and community is a theme that pervades the festival's selections, both in the Spotlight section, with Pakistani filmmaker Saim Sadiq's "Joyland," and elsewhere, like in producer and filmmaker D. Smith's "Kokomo City," a film that tells the stories of four transgender sex workers in New York and Georgia, which is competing in the NEXT section. 
The list of LGBTQ creators and titles doesn't end there, making this perhaps the most significant Sundance Film Festival for queer cinema yet.