PRETORIA, South Africa — Oscar Pistorius has spoken of his grief in a rare public statement on the first anniversary of the day he fatally shot his girlfriend.
Dubbed 'Blade Runner' because of his prosthetic legs, the double-amputee Paralympian made the comments ahead of the start of his trial for killing Reeva Steenkamp, due to begin on March 3. He is accused of deliberately shooting her in his bathroom on Valentine's Day 2013.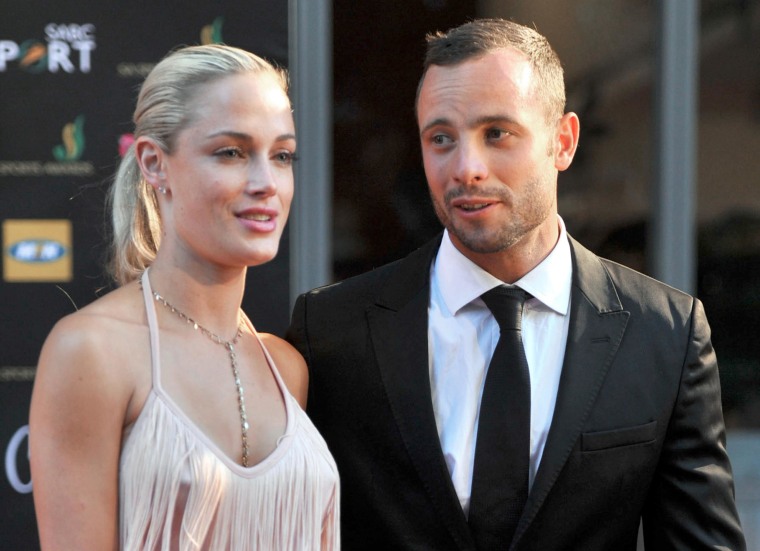 "No words can adequately capture my feelings about the devastating accident that has caused such heartache for everyone who truly loved — and continues to love Reeva," Pistorius said on his website on Friday.
"The pain and sadness — especially for Reeva's parents, family and friends consumes me with sorrow," he added.
"The loss of Reeva and the complete trauma of that day, I will carry with me for the rest of my life."
Pistorius has rarely been seen in public since the killing. People close to him have told NBC News that he is spending much of his time reading the Bible and preparing for his trial at his uncle's home in Pretoria, where he lives.
Earlier this week, the parents of Reeva Steenkamp said they intended to attend next month's trial:
"We understand and empathize with other parents and families who have lost a child or loved one through violence or abuse."