Former Playboy model Karen McDougal sued Fox News on Thursday claiming that host Tucker Carlson defamed her on his show by falsely claiming that she tried to blackmail Donald Trump about the affair she says they had before he was elected president.
McDougal said she is seeking damages from Fox for harming her reputation and said the cable channel is responsible for the comments made last year by Carlson, who is not named as a defendant in this suit.
"Carlson's statements were intentionally false and made with reckless disregard for the truth," McDougal's lawyer stated in her suit filed in the Supreme Court of the state of New York. "McDougal never approached Trump and threatened to ruin his career or humiliate his family if he did not give her money."
In response to a request for comment, Fox News released this statement: "Fox News will vigorously defend Tucker Carlson against these meritless claims."
There was no immediate response from the White House to the lawsuit, but the president, the White House and a lawyer for Trump have previously denied he had a relationship with McDougal.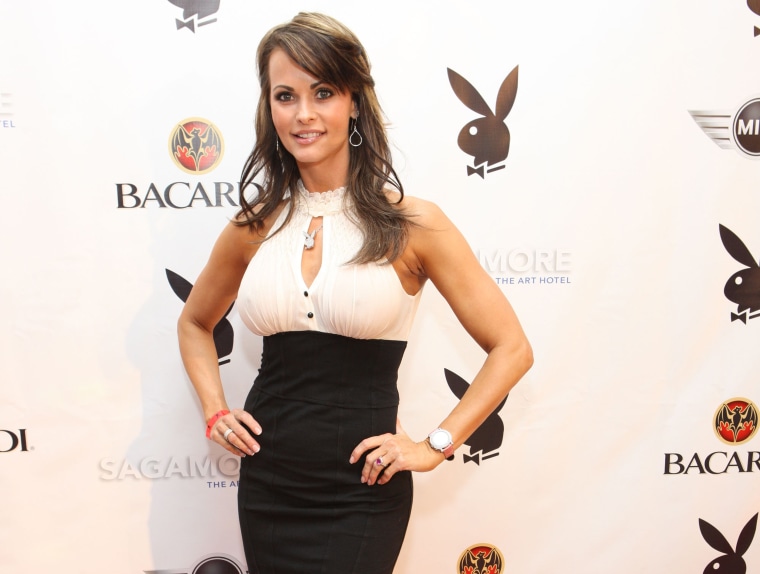 Carlson claimed on his Fox News show in December 2018 that McDougal and adult actress Stormy Daniels "approached Donald Trump and threatened to ruin his career and humiliate his family if he doesn't give them money."
Daniels has also claimed she had an affair with Trump, a claim the president has also denied.
"Now that sounds like a classic case of extortion," Carlson said on the show, the lawsuit states. "Yet for whatever reason, Trump caves to it and he directs Michael Cohen to pay the ransom. Now, more than two years later, Trump is a felon for doing this. It doesn't seem to make any sense."
Monique El-Faizy, co-author of the new book "All the President's Women: Donald Trump and the Making of a Predator," said that "in allegedly defaming McDougal, Carlson took a page out of the Trump playbook, who is facing his own defamation lawsuit."
"If you can't address the accusations say, because they are true, try to discredit the person making them," said El-Faizy, whose book with Barry Levine chronicles the claims of 26 women who have accused Trump of unwanted sexual contact. Trump has denied the claims.
Trump was sued for defamation by Summer Zervos, a former contestant on "The Apprentice" who accused him of unwanted sexual advances, three days before his inauguration. In November, a judge denied the president's request to dismiss the case.
El-Faizy also said this isn't the first time Carlson has gone after a Trump accuser. On June 25, Carlson was dismissive of columnist E. Jean Carroll after she accused Trump of sexually assaulting her 20 years ago in a Bergdorf Goodman dressing room, calling her charges "absurd." Trump denied Carroll's allegations.
"These aren't serious statements from a rape victim," he said. "They are wacky soundbites from someone trying to sell a book."
McDougal says she met Trump in 2006 at the Playboy Mansion and embarked on a 10-month affair.
"It was a romantic relationship," her lawyer, Peter Stris, told NBC News in March 2018.
Five months later, Trump's former lawyer and fixer, Michael Cohen, pleaded guilty to a host of crimes and admitted paying hush money to McDougal and Daniels "at the direction of a candidate," meaning Trump, to keep them quiet ahead of the 2016 presidential election.
Cohen told the court that he and an executive from a media company, at the direction of a federal candidate, arranged to keep McDougal's affairs from the public with a payment of $150,000. McDougal and her lawyers have said that the National Enquirer, run by Trump associate David Pecker, paid her $150,000 in August 2016 as part of a "catch-and-kill" strategy to keep the story from circulating publicly.
AMI admitted to the payoff and entered into a nonprosecution agreement with the government.