NBC News Chairman Andy Lack will step down and leave the company by the end of the month as part of a larger corporate reorganization, NBCUniversal CEO Jeff Shell said Monday.
In a memo to the news organization, Shell wrote that the company's news networks will be organized into a single unit led by Cesar Conde, the chairman of NBCUniversal International Group and Telemundo.
Conde will assume a new position as chairman of the NBCUniversal News Group. Noah Oppenheim, president of NBC News, Phil Griffin, president of MSNBC, and Mark Hoffman, chairman of CNBC, will report to Conde, Shell said.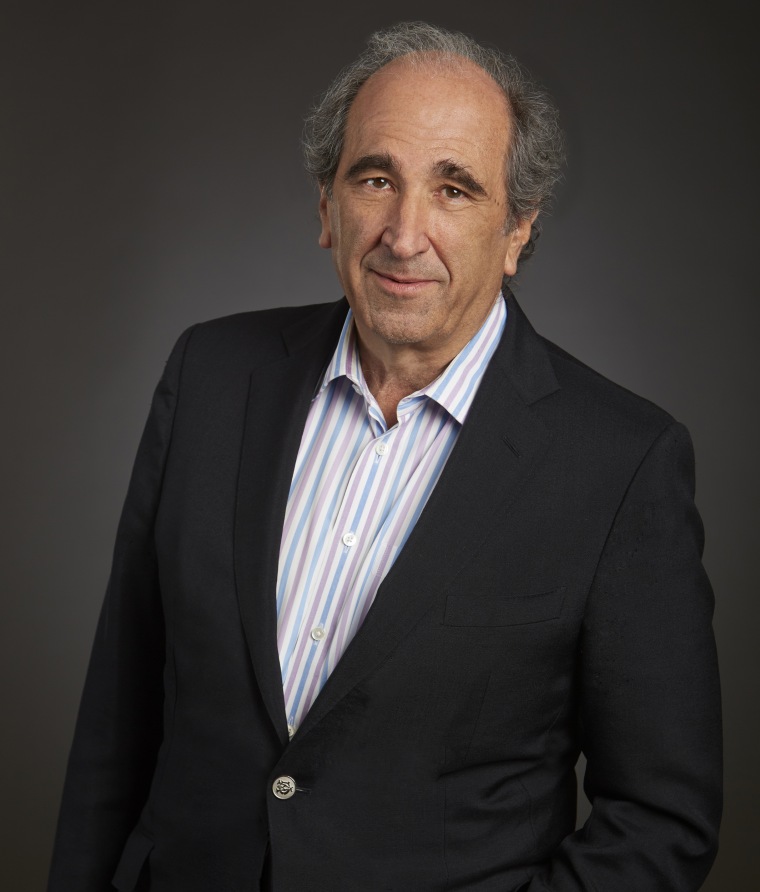 "Cesar is a well-respected, strategic leader who has succeeded in multiple roles at NBCUniversal since joining the company in 2013," Shell said in a statement. "Most recently, Cesar has overseen unprecedented growth at Telemundo, which under his leadership has become the number one Spanish-language network, and through its news division has played a critical role in the expansion of news operations, breaking news coverage and trailblazing political reporting."
Shell, barely four months into his new job, is already putting his imprint on NBCUniversal, the parent company of NBC News.
In another aspect of the reorganization, Shell said Mark Lazarus will be chairman of NBCUniversal Television and Streaming, leading a single division that "closely aligns" NBCUniversal's television networks and international networks and the new Peacock streaming service. The networks include NBC Entertainment, Telemundo, USA, SyFy, Bravo and others.
Lack began his journalism career at CBS in 1976 before joining NBC News as president in 1993. He presided over the news division's rise with viewership gains at the "TODAY" show, "NBC Nightly News," "Dateline" and "Meet the Press." In 2001, he was promoted as NBC's president and chief operating officer, overseeing news, TV stations and entertainment.
He left the network for stints at Sony Music Entertainment and Bloomberg.
Lack returned to NBC News in April 2015 to lead the network during a firestorm over "NBC Nightly News" anchor Brian Williams, who was suspended over inaccurate statements he made about his previous reporting. Lack made Lester Holt the anchor of the program and moved Williams to MSNBC.
It was the first of several crises Lack oversaw.
In 2017, NBC News hired Fox News host Megyn Kelly, making her one of the highest-paid journalists on TV. She hosted her own hour of the "TODAY" show before parting ways with the network in January 2019 following on-air statements she made about wearing blackface as a Halloween costume.
But Lack's biggest test came in late 2017, when "TODAY" anchor Matt Lauer was fired following accusations of inappropriate sexual behavior.
Download the NBC News app for breaking news and alerts
Lauer became the subject of reporting by journalist Ronan Farrow, who in his 2019 book "Catch and Kill" wrote that NBC News had covered up sexual misconduct allegations against Lauer. In a memo to the staff responding to the book in October, Lack said the network's leaders and managers had been unaware of Lauer's alleged misconduct until a former NBC News producer brought a formal complaint.
Lauer has said the encounters were consensual.
An investigation conducted by NBC News and two law firms found that NBC News executives, including Lack, did not know about any Lauer allegations until the complaint that led to his firing.