For months, Vitaly Bespalov, 26, was one of hundreds of workers pumping out misinformation online at the Internet Research Agency, the Russian troll factory responsible for explosive content seen by 126 million Americans in the run-up to the U.S. presidential election.
In many ways, the IRA was like a normal IT facility, Bespalov told NBC News in an exclusive broadcast interview. There were day shifts and night shifts, a cafeteria, and workers were seated at computers in a large open floor plan.
But in the squat, four-story concrete building on Savushkina Street in St. Petersburg, secured by camouflaged guards and turnstiles, bloggers and former journalists worked around the clock to create thousands of incendiary social media posts and news articles to meet specific quotas.
The work was all "Lies... a merry-go-round of lies," Bespalov said. "When you get on the carousel, you do not know who is behind you and neither you are aware of who is in front of you — but all of you are running around within the same circle," he said.
Related: Russian Twitter trolls stoked voter fraud fear before election
Bespalov told NBC News he "absolutely" believes the agency is connected to the Kremlin — a notion backed up by the U.S. intelligence community, which noted that a "close Putin ally with ties to Russian intelligence" is the "likely financier" of the agency.
Controversial content
In November, Facebook testified to Congress that it had linked over 80,000 pieces of divisive content back to the agency, and Twitter provided the Senate Intelligence Committee with almost 3,000 accounts linked to the IRA.
"These troll farms can produce such a volume of content with hashtags and topics that it distorts what is normal organic conversation," Clint Watts, senior fellow at the Foreign Policy Research Institute, told NBC News. "It's called computational propaganda, the volume [at] which they push, false information or true, makes things appear more believable than they might normally be in an organic conversation."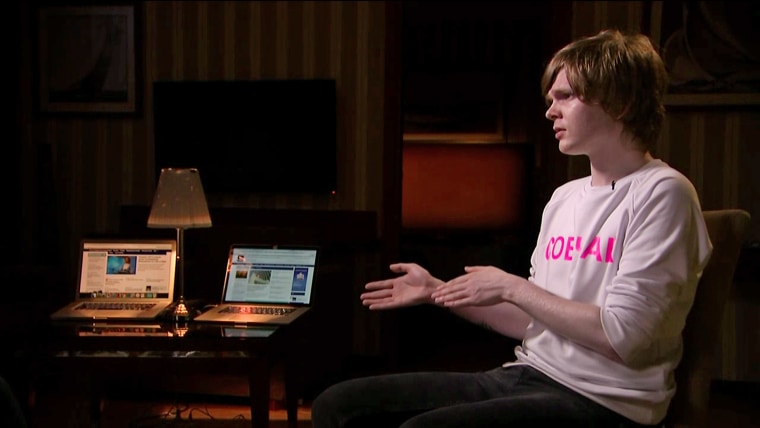 Bespalov described how his own work centered on discrediting Ukraine, but that others in the building focused solely on the U.S.
Workers in the "American department" were paid the equivalent of between $1,300 to $2,000 a month for sparking social media uproar. Entry level trolls got only about $1,000 a month with paid bonuses.
Writers were separated by floor, with those on the third level blogging to undermine Ukraine and promote Russia. Writers on the first floor — often former professional journalists like Bespalov — created news articles that referred to blog posts written on the third floor. Workers on the third and fourth floor posted comments on the stories and other sites under fake identities, pretending they were from Ukraine. And the marketing team on the second floor weaved all of this misinformation into social media.
Even though each floor worked on material the other created, they didn't have any contact with each other inside the building, said Bespalov, except for in the cafeteria or on smoke breaks.
"You could have worked there for half a year being on the ground floor and making fake news and you would not have had a single occasion when you could chat with another guy who [wrote comments on it]," Bespalov told NBC News.
"What we did was exactly the same, we didn't know the people who were party to that — but we all were doing the same job filled with lies," he said.
From Ukraine with love
Following Russia's annexation of the Crimean peninsula of Ukraine in 2014 — and Russia's subsequent suspension from the G8, plus heavy international sanctions — Bespalov was hired at the troll factory to rewrite articles about Ukraine for a site that was designed to look like it was based out of that country, not St. Petersburg, Russia.
The facts were to remain the same, but with a few key words swapped out. "Terrorist" became "militia men." "Ukrainian Army" became "national guard." Russia couldn't be criticized.
The objective was to have the articles be "70 percent" original text and get them to the top of search engine results, Bespalov said.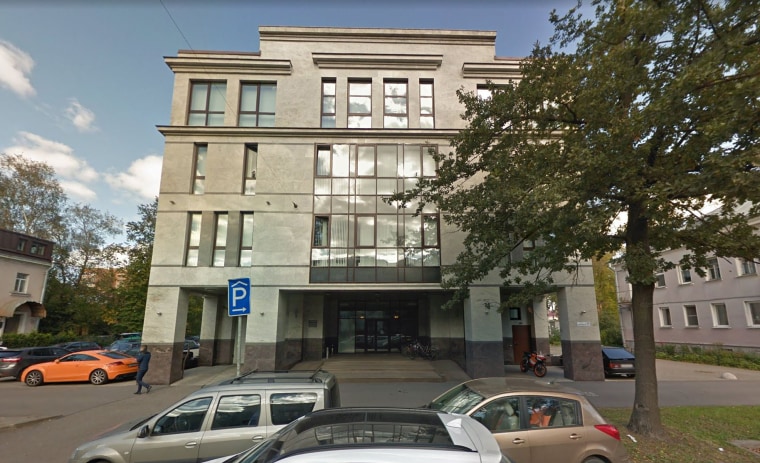 Related: Russian trolls duped global media and nearly 40 celebrities
At one point, Bespalov worked to create social media profiles to boost pro-Russian sentiment. One account that existed for "quite a long while" used profile photos from a Moscow journalist, Bespalov told NBC News.
"So, you can imagine yourself logging in to Facebook and you see there an account with your photos but another person's name," he said. "And the person from this account is writing 'The fascists in Ukraine are killing Russian people' and there is a link to the source of the news and there is your photo matching all this."
"We were told that girls' accounts are looked at more often," Bespalov told NBC News. "We would put Name, Surname, City... any photo of an attractive girl that I would have managed to find on the internet and then links... all sorts of links and links.. Then the girls would get blocked eventually and you would start afresh."
Eventually, some of the IRA's social media accounts that started out supporting Russian actions in Ukraine later morphed into accounts that advocated for President-elect Trump as early as December 2015, according to U.S. intelligence.
"I now believe nothing I come across on social media," Bespalov said.
The Kremlin has denied any knowledge of the troll factory's activities and suggested that reports that it existed might be fake.