One of the largest private prison companies in the nation operates facilities in Tennessee that are grossly understaffed and haphazardly run — issues that may fuel inmate violence, according to a state audit released on Tuesday.
The comptroller audit blasts CoreCivic, the private company that operates the troubled Trousdale Turner Correctional Center and three other prisons in Tennessee.
Trousdale has "operated with fewer than approved correctional officer staff," the audit says, leaving key jobs vacant. The state found several "inconsistencies regarding hires, terminations and vacancies" at the facility, meaning employment data there cannot be trusted.
"When staffing levels are not adequate, it threatens the safety of the facility, its staff and its inmates," said John Dunn, a spokesman for the state comptroller.
The audit also flagged other issues — from a sky-high staff turnover rate to a chronic failure to provide adequate healthcare and education programs — at Trousdale and other prisons operated by CoreCivic, formerly known as Corrections Corporation of America. Those concerns appear to corroborate longstanding complaints from inmates and former employees.
NBC News has previously reported on purported problems at Trousdale, ranging from violence among prisoners to insufficient resources.
A former employee who spoke to NBC News last year claimed he was never properly trained for the job.
"None of us had a single day of on-the-job training before they turned inmates loose on us," said the former employee, who asked not to be named because his relatives worked at the prison.
Two employees said basic operations, like counting inmates and serving meals, took hours because staffers were poorly prepared, and overwhelmed by the busloads of 150 prisoners who arrived each week as the facility came online. Men would be locked down so long they missed scheduled heart pills and diabetic insulin, said former employees and family.
Related: Polarizing Tennessee Prison Boss: I Wouldn't Change a Thing I Did
Inmates who knew their way around the system saw a prison quickly becoming a powder keg.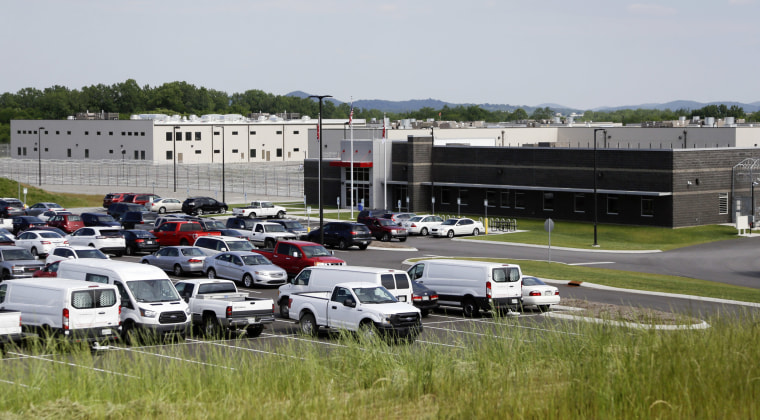 "This facility is grossly understaffed and getting worse by the day," convict James Thweatt, who has spent time in several facilities while serving a 20-plus year sentence for robbery, wrote to his wife Bridget in early May 2016. "These living conditions are going to lead to unnecessary acts of violence amongst not only the inmate population but administration as well."
The audit cites a March 2017 article, published by the American Correctional Officer Intelligence Network, that said staffing is "arguably the most crucial element to safety inside our prisons."
CoreCivic spokesman Jonathan Burns said Tuesday "there were challenges with bringing [the facility] up to full speed after its opening."
"We've worked hard to address the challenges we've faced, and while we still have work to do, we are making progress," Burns said. "We appreciate the strong oversight by our government partners and remain committed to operating safe, secure facilities with high-quality reentry programming."
The company houses roughly 66,000 inmates and detainees in facilities nationwide, according to a February SEC filing.