Nearly one fifth of all reptiles — turtles, snakes, lizards and crocodiles — are on a slippery slope toward extinction due to loss of habitat, overharvesting and other factors, a new report says.
The study is the first of its kind to summarize the global conservation status of reptiles. More than 1,500 species were selected at random from around the world for conservation assessments in an effort to gain a representative sample. 
The results highlight "conservation priorities and knowledge gaps which need to be addressed urgently to ensure the continued survival of the world's reptiles," more than 200 researchers led by Monika Böhm at the Zoological Society of London write today in the journal Biological Conservation. 
"Nearly one in five reptilian species are threatened with extinction, with another one in five species classed as Data Deficient."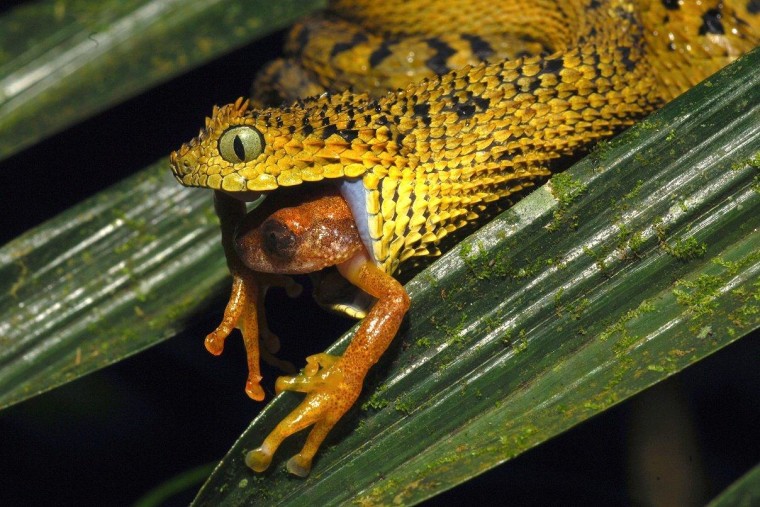 Of the estimated 19 percent of reptiles threatened with extinction, 12 percent classified as critically endangered, 41 percent as endangered and 47 percent as vulnerable on the International Union for Conservation of Nature (IUCN) Red List of Threatened Species. 
Other species groups are experiencing similar patterns of decline, Böhm told NBC News, which may come as a surprise to members of the conservation community.
"People thought 'Oh reptiles are going to be fine,'" she said. "They are not. They are showing precisely the same patterns." The finding, she added, highlights the need to include reptiles in conservation planning.
One of the reasons some people think reptiles are doing fine is because they are often hardy creatures and live in extreme habitats, such as deserts. But reptiles are highly specialized in their habitat use, have small ranges, and are sensitive to even slight changes in temperature, Böhm noted.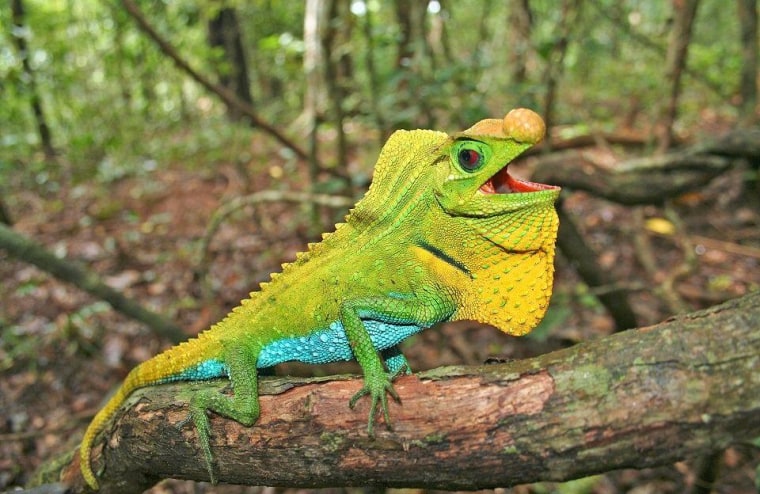 This makes habitat loss the biggest threat to reptiles. A species that lives in tropical forest habitat, for example, would immediately feel changes in its microclimate if the habitat was cleared and converted to agriculture.
Reptiles "are also not particularly mobile," Böhm said. "So it's not like they can move like other species that have higher mobility."
Extinction risk is particularly high among freshwater turtles, which are impacted by the declining health of freshwater systems as well as harvesting for meat and the international pet trade, the report notes. Overall, the researchers estimated that 50 percent of freshwater turtles are close to extinction.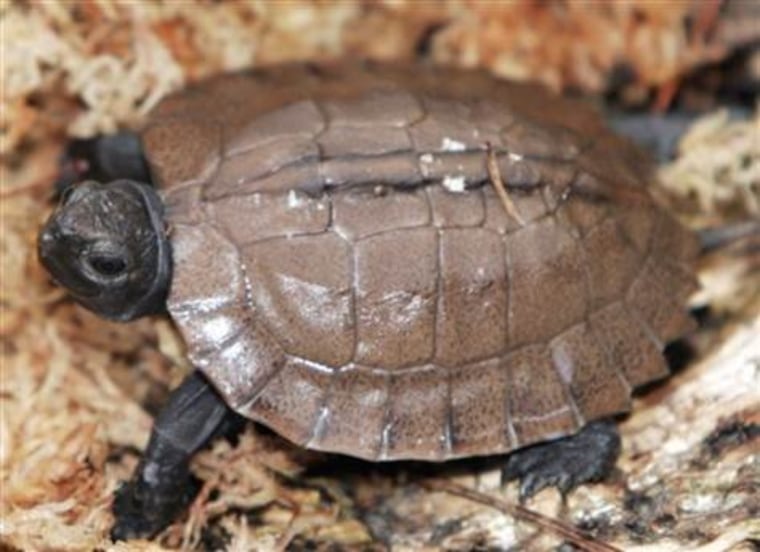 The restricted ranges and low mobility of some terrestrial reptiles such as Anolis lizards make them vulnerable to human pressures, such as in Haiti where extensive deforestation affects lizard habitat.
Three critically endangered species in the study were highlighted as possibly extinct, including the jungle runner lizard that has only ever been recorded in one part of Bolivia where much of its tropical habitat is being lost to agriculture and logging. Two recent searches for the lizard were unsuccessful.
Reducing the tide of habitat loss and establishing more protected areas are vital to saving reptiles, Böhm said, acknowledging that protecting habitat is challenging given our own species' need for space.
"But it is really something that we need to think about," she said. "Particularly as climate change starts becoming a bigger threat because the healthier habitats are, the more resistant they probably are to these threats in the future."
John Roach is a contributing writer for NBC News. To learn more about him, check out his website.