A hunter in Arkansas died after a deer he had shot attacked him, according to the Arkansas Game and Fish Commission.
"I've worked for the Game and Fish Commission for 20 years, and it's one of the more unusual things that's happened," Keith Stephens, the agency's chief of communications, told NBC News.
The victim, Thomas Alexander, 66, shot a buck with a muzzleloader while hunting near Yellville, Arkansas, Stephens said.
Alexander, an experienced hunter, was by himself but called a family member about 6:30 p.m. Tuesday and said he had shot a deer. More than an hour later, he contacted another family member and told them he was injured. That family member called 911.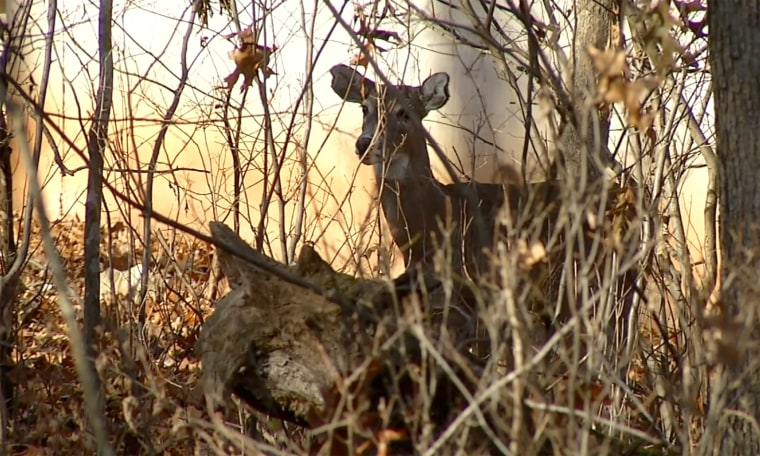 Download the NBC News app for breaking news and politics
Alexander was taken to a hospital where he died. He had several puncture wounds to his body. An autopsy will be performed to determine if the puncture wounds were the cause of death, Stephens said.
An incident similar to this one has occurred only once before in the past 20 years, Stephens said. In 2016, a hunter was stuck by a buck's antlers in southern Arkansas. In that incident, the individual survived but sustained significant injuries because the animal hit one of his arteries.
Hunters are advised to make sure a downed deer has not moved for at least 30 minutes before approaching it, Stephens said.