A former wildlifepark owner known as 'Joe Exotic' was sentenced on Wednesday to 22 years in federal prison for his role in a 2017 murder-for-hire scheme to kill a prominent animal rights activist, plus multiple violations of wildlife laws.
Joseph Maldonado-Passage was found guilty in April of attempting to hire someone to murder Carole Baskin, a prominent animal rights activist, according to the U.S. District Court for the Western District Court of Oklahoma.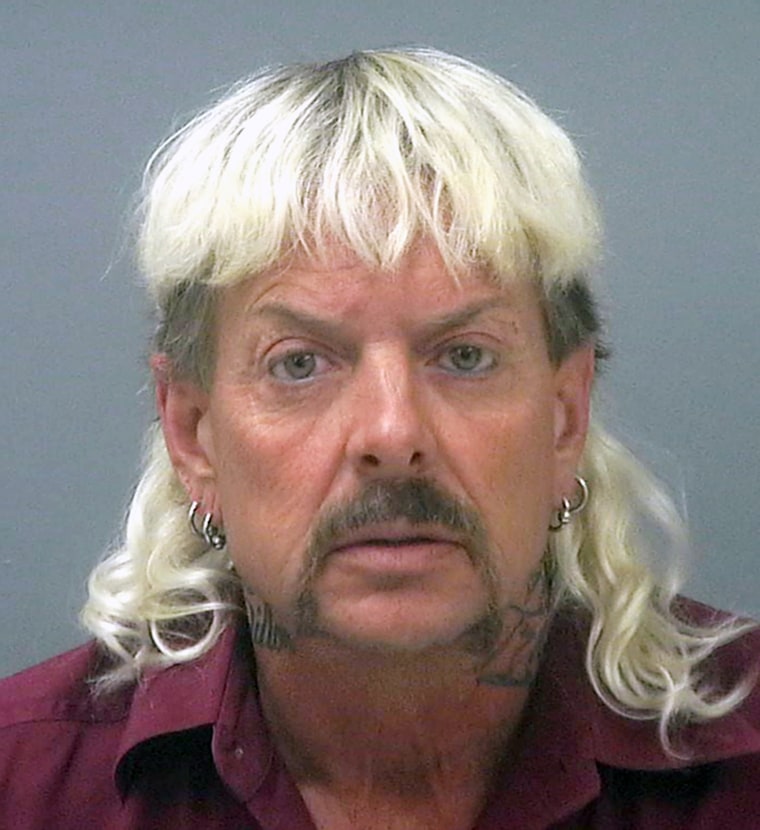 Baskin founded Big Cat Rescue, a popular animal sanctuary based in Tampa, Florida, dedicated to abused and abandoned animals such as lions, tigers, bobcats, and cougars. Baskin was an open critic of Maldonado-Passage and secured a million-dollar judgment against him and his business in 2011, according to the indictment.
Maldonado-Passage, who owned an exotic animal park in Wynnewood, Oklahoma, posted numerous threats against her beginning in 2012 on platforms such as Facebook and YouTube. He then promised in November 2017 to pay $3,000 for Baskin's death and promised thousands more after her death, according to the indictment. The person he promised to pay was an undercover FBI agent.
Baskin read a statement in court, posted to the Big Cat Rescue website and her YouTube page, that said she has spent most of the last 10 years "seeing every bystander as a potential threat" due to the barrage of threats Maldonado-Passage sent.
She asked that the court consider what would happen to her family if "this vicious, obsessed man is ever released from jail."
"If he completes his sentence and is released, we will end up spending the rest of our lives, constantly looking over our shoulders, for a threat to our lives," Baskin said. "I hope you will give us as many years free of that threat as you can."
Maldonado-Passage was also found guilty of nine counts of violating the Endangered Species Act after he killed five tigers in October 2017 because he "needed empty cages" to house big cats that were going to be boarded at his park.
He was convicted on another eight counts of violations to the Lacey Act for falsifying wildlife records for "interstate" transactions.