North Korea has conducted live-fire drills in two areas near a disputed sea border with South Korea that have been the scene of deadly clashes and where they fired hundreds of artillery rounds only weeks ago.
Kim Jong Un's regime conducted similar drills in late March, firing more than 500 artillery rounds near a disputed maritime border.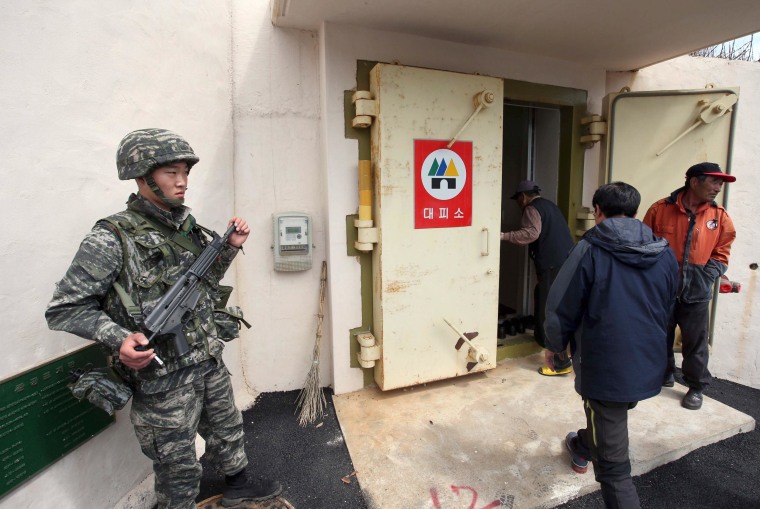 More than 100 rounds landed south of the border during that drill, prompting South Korea to fire hundreds of rounds back into the North's waters.
The latest round of firing began in mid-afternoon on Tuesday. Pyongyang had notified South Korea of the areas near populated islands where it would conduct the exercise.
North Korea has refused to recognize the so-called Northern Limit Line line as the sea border and has periodically challenged the South by violating it and demanding a new border be set further to the south.
- Reuters