Warning: This article contains minor spoilers.
Summer at Cousins Beach is different this year as the Conklins and the Fischers, the families at the center of "The Summer I Turned Pretty," grieve the loss of matriarch Susannah Fischer, whose magnetic energy brought the families closer together.
The show follows the families as they spend their summer vacations at the Fischers' beach house every year because their mothers, Laurel (Jackie Chung) and Susannah (Rachel Blanchard), were best friends. In season two of the Amazon Prime series, which premieres Friday, Susannah's death leaves her family's future — and their beach house — in the air as Aunt Julia, her disgruntled sister, chooses to sell the home. 
The season, which flips between flashbacks and the present, begins with protagonist Belly Conklin struggling in school and longing for a reality in which everyone is happy and Susannah is still alive. She's called into her guidance counselor's office on the last day of the school year to discuss her slipping grades and the revocation of her volleyball captaincy.
"Belly is drowning in her grief at the beginning," said Lola Tung, who plays Belly. "She can't get out of this hole that she's in, and the whole arc of season two for her is finding out how to move forward and reconnect with the things that make her happy. This season, the whole family is in such different places with their grief."
Belly, unlike her older brother, Steven (Sean Kaufman), became disconnected from school, friends and her family as Susannah became sicker.
Steven is named valedictorian and is on his way to Yale University in the fall. Tensions run high between Steven and Belly at a party on the night of graduation, which leads her to accuse Steven of having moved on from Susannah's recent death.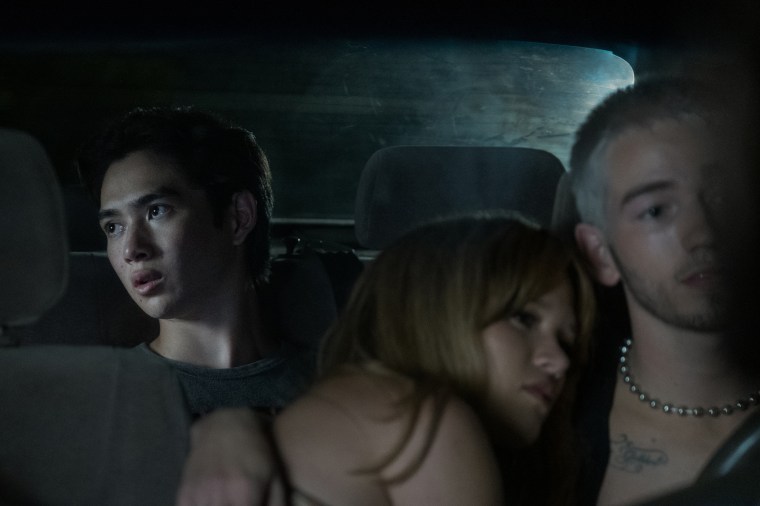 "For Steven, it's tough, because he's at a decent point in his life when season two picks up," Kaufman said. "He's graduating and going off to a future that he's excited about, and there's this heavy weight of the grief that is, at times, tearing him down. I think that it's such a tough battle because he finds himself in the mix of, like, 'Oh, my God, how can I be two things at once? How can I be both excited but also extremely sad?'"
Belly and Steven's relationship deepens in subtle ways throughout the season, Kaufman said. He pointed to small nudges, a smile between them and other interactions that he believes feel authentic to a sibling relationship.
"Steven and Belly's lives go off in separate directions, and many times, they're not even together and don't talk. It's like branches growing apart," he said. "But they find moments to reconcile with each other. Belly and Steven talking can be so uncomfortable for them, so they need to do it in the way that they can and in a way they feel comfortable, which is those little moments like that."
As the season progresses, Belly and Steven want to help the Fischer brothers, Conrad (Christopher Briney) and Jeremiah (Gavin Casalegno), keep the beach house. Together, they try to persuade Julia not to sell the home, which is irreplaceable for both families. 
During their time at the house, emotions intensify as some relationships bud, like the one between Belly's best friend, Taylor (Rain Spencer), and Steven, while others come to a head, like Conrad and Jeremiah's.
The previous summer, which took place in season one, followed Belly's whirlwind romances after she finally turned 16. The love triangle among Conrad, Jeremiah and Belly is still a major plotline for this season, but unlike in last season, Tung said, viewers will see more than just romantic love. 
"The show is exploring so many different kinds of love — love for Susannah, love for family, romantic love and self-love. I think self-love is a big thing this season, because everyone's on their own journeys," she said.