This February, Team USA will be headed to the PyeongChang 2018 Winter Olympics with more than 200 athletes competing in 15 Olympic sport disciplines, including figure skating, snowboarding, and speed skating.
Below are a few Asian-American athletes on Team USA to watch during the Winter games. Follow their journey in PyeongChang as they compete for a spot on the podium.
Chloe Kim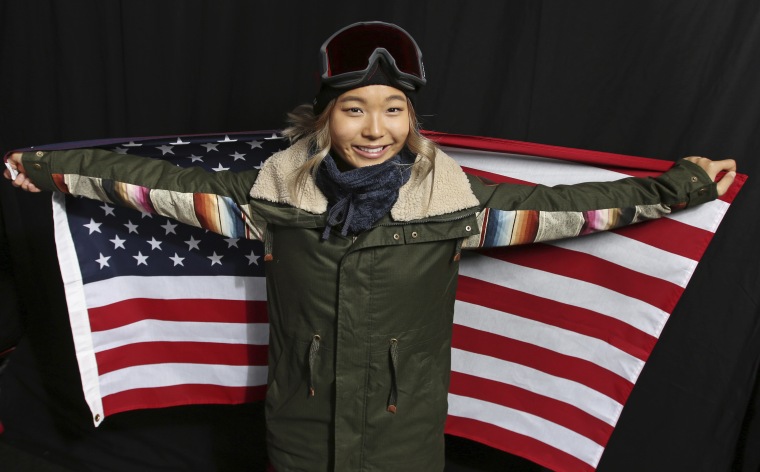 Born to South Korean immigrants, California native Chloe Kim has been a dominant contender in the women's snowboarding half-pipe.
Kim would have qualified to compete in the 2014 Sochi Winter Olympics, but due to minimum age requirements, she was unable to participate. Now at 17 years old, she is looking to win a medal in PyeongChang. Kim is trilingual — speaking English, Korean, and French — and was the first women to land back-to-back 1080s, a trick that involves spinning three full times.
In addition to snowboarding, Kim told NBC News in 2016 that she wants to become a veterinarian.
"I wanna go to college. I wanna graduate college," Kim said. "Snowboarding is a huge part of my life, but I also feel like it's important to have a plan B or a back-up plan for after my career because I can't snowboard for my whole life competitively."
Hailey Langland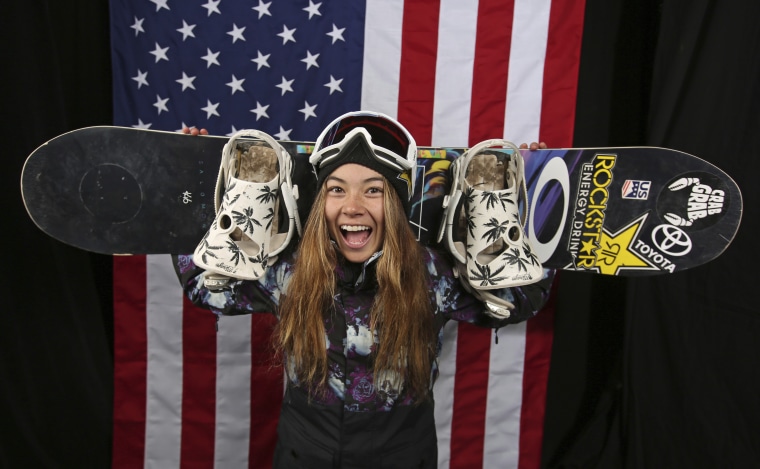 Hailey Langland will be representing the United States in women's snowboarding big air, a new Olympic event where competitors start atop a high snow ramp and perform multiple tricks off a big jump.
The 17-year-old has been snowboarding for almost as long as she could walk, but she didn't start focusing on big air until the last several years, she told NBC News last April. She was the first woman in X Games history to land a "cab 1080 double cork," a trick that involves spinning three full times while also inverting twice, earning her gold at X Games Aspen 2017.
Langland is multiracial — her mother is Filipino-American and her father is white. She is also interested in film making.
"After the Olympics, I really want to jump into filming," Langland has told NBC News. "I've never released a full [video] part or anything, and I think it would be really cool to just take a couple of friends to travel everywhere and take video of it."
Karen Chen
Karen Chen, 18, is a Taiwanese-American figure skater from Fremont, California. She first gained national attention after winning a bronze medal at the U.S. National Championships in 2015.
Just two years later, Karen skated a record-breaking score and won gold at the 2017 U.S. National Championships, and won fourth at the World Championship, helping earn Team USA three Olympic spots in women's figure skating.
Former Olympic gold medalist, Kristi Yamaguchi, is Karen's mentor and has provided advice both on and off the ice. Yamaguchi even wrote the foreword to Chen's book, "Finding the Edge," which was published in 2017.
"She told me I've worked so hard to be here, now that I'm here, I have to enjoy it because all the pain and the hard work and the misery is all over. You got here," Chen has said of Yamaguchi's advice to her. "You really want to have fun, and when you do and you let yourself be free, that's when you're able to achieve your goals."
Mirai Nagasu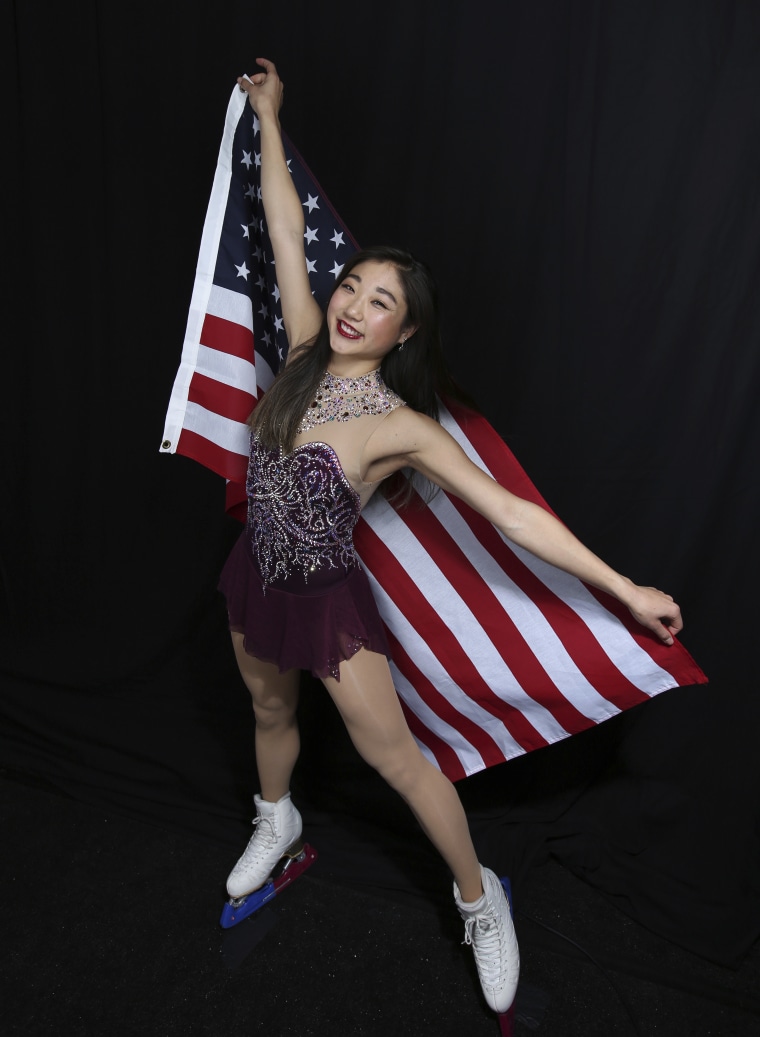 Japanese-American figure skater Mirai Nagasu is an Olympic veteran, having competed at the 2010 Vancouver Winter Olympics and placing fourth overall. But in 2014, she was left off the team sent to Sochi despite finishing third at the U.S. National Championships.
Four years after overcoming disappointment, the 24-year-old Mirai will return to the spotlight in PyeongChang. The Southern California native is currently a full-time student at the University of Colorado Colorado Springs and is only the second American woman to land a triple axel in competition, following Tonya Harding in 1991.
Nathan Chen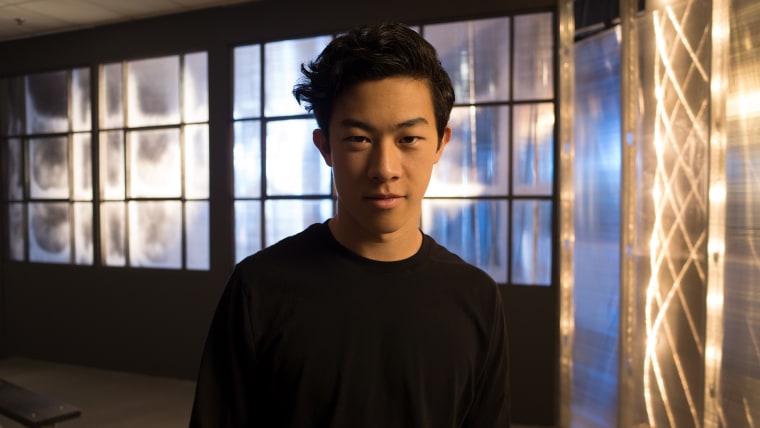 Nathan Chen, 18, is a Chinese-American figure skater from Salt Lake City, Utah.
Chen went through the 2017 season undefeated, beating defending Olympic champion Yuzuru Hanyu along the way. He has been called the "quad king," because of his ability to pull off multiple quadruple jumps in each program.
If Nathan wins gold in PyeongChang, he will break the record of youngest male figure skater to win that medal, according to NBC Sports, currently held by Dick Button at age 18.
Chen is the youngest child of five to Chinese immigrants. His father is a medical research scientist, and his mother is a medical translator. In addition to his ambitions on ice, Chen also hopes to declare a pre-med major and potentially attend medical school in the future.
He is also the first male skater to land four quadruple jumps in competition.
"Ever since I was a young skater, I've been working my way to these big jumps." Chen told NBC News in January 2017. "Once you land a jump, you put it straight into the program. That's the way I've always been doing it."
Vincent Zhou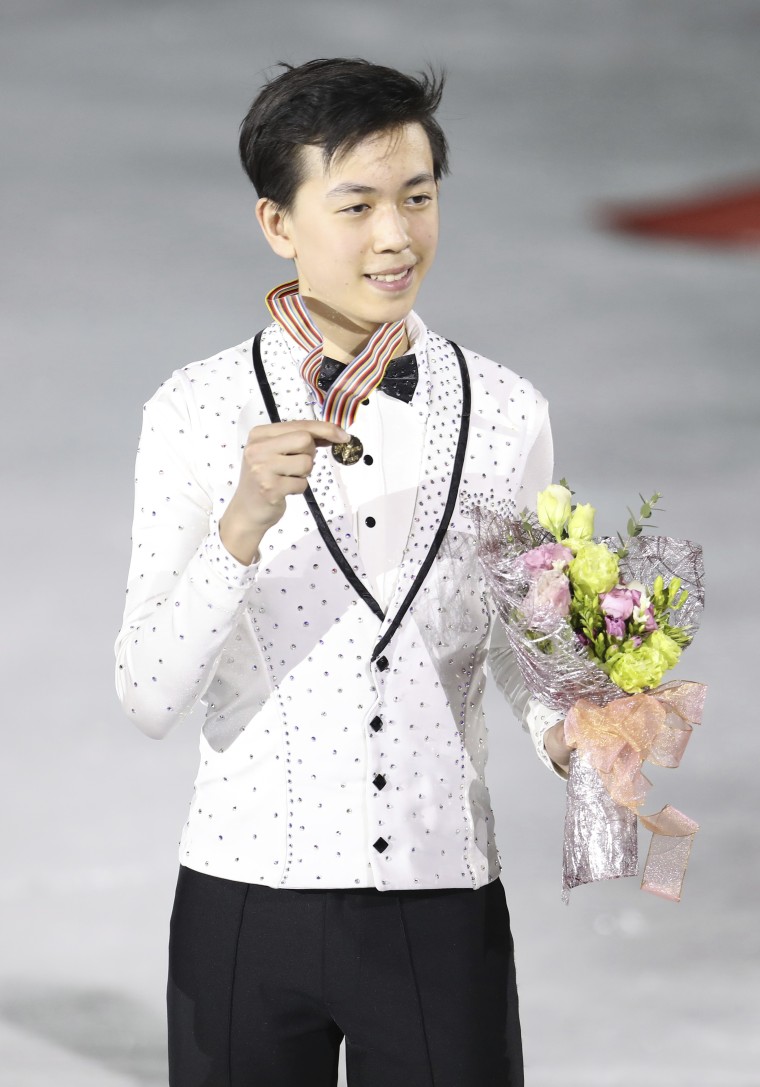 Vincent Zhou, 17, will be making his Olympic debut in men's figure skating. From 2011 to 2013, he won three consecutive national titles at three different age levels: novice, intermediate, and junior. At the 2017 U.S. Championships, he won silver behind Nathan Chen before competing at the World Junior Championships, where he won gold.
Zhou is Chinese-American and is from San Jose, California. He appears to be the youngest member of Team USA across all sports, being born about two months after Langland.
Alex and Maia Shibutani
The Japanese-American brother-sister duo Alex and Maia Shibutani, known by their nickname "ShibSibs," will be competing for Team USA in ice dancing at the Winter Olympics.
Prior to teaming up in 2004, both Alex and Maia trained to be single skaters. The pair are Olympic veterans, having skated in Sochi 2014 and placing ninth overall.
"I think we're hoping for that moment that you always dream about," Maia Shibutani said in November. "We had that great experience in 2014 being on Olympic ice so we're both excited to be back. We've changed so much since then, we've grown and improved so to really just take that moment and show what we've been doing that would be amazing."
John Robert "JR" Celski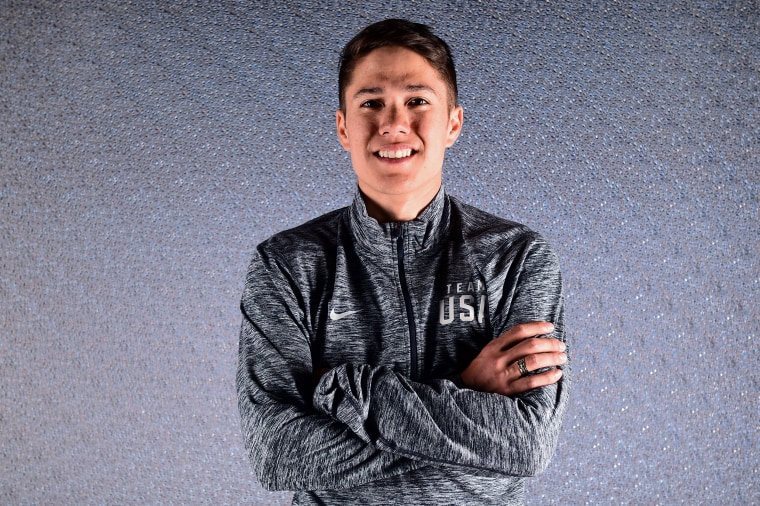 JR Celski, 27, is a three-time medalist in the Winter Olympics, winning his first two bronze medals at the 2010 Vancouver Olympics in the 5000-meter relay and 1500-meter individual event, and a silver medal at the 2014 Sochi games in the 5000-meter relay.
Celski's mother is Filipino-American and his father is of Polish descent. Celski and his brother have matching tattoos comprised of a combination of both the Filipino and Polish flag, to demonstrate his cultural pride.
Similar to his childhood speedskater idol, Apolo Ohno, Celski was born and raised in Federal Way, Washington.
Aaron Tran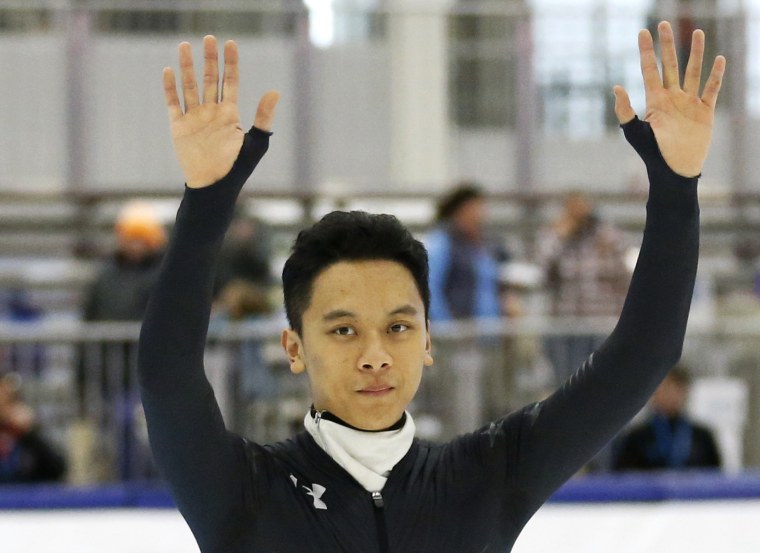 Aaron Tran will be joining his childhood idol, JR Celski, in PyongChang, where he will be making his Olympic debut in men's short track speed skating.
Tran became interested in speed skating after watching the 2006 Torino Olympics, in which Ohno won three medals — a gold and two bronzes. Tran competed in the U.S. Olympic Trials in 2014, but fell short of qualifying for the Olympic team.
He is Vietnamese American and, like Celski and Ohno, is from Federal Way, Washington. He attended the same middle and high schools as Celski.
Thomas Hong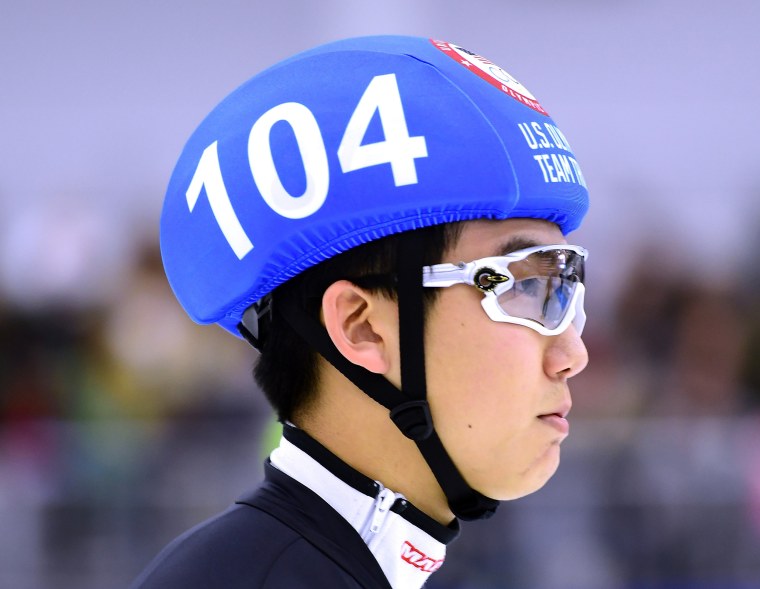 Thomas Hong was born in Seoul, South Korea, and lived there for four years before his family immigrated to the United States.
He traveled between the U.S. and South Korea often, according to the U.S. Olympic Committee, and has trained in both countries. Making his Olympic debut in PyeongChang, the 20-year-old has said his family expects to watch him race.
Hong has placed in multiple World Championships and was part of a world record-setting relay team with JR Celski at a December 2017 World Cup in Shanghai.
Follow NBC Asian America on Facebook, Twitter, Instagram, and Tumblr.