Throughout the month of March, NBCBLK, NBCLatino, and NBC Asian America have partnered with the Ms. Foundation for Women for #31Days of Feminism to spotlight women of color who, through their actions and words, lead the way toward a more equal world.

Jenn Fang, 33 (New Haven, CT) — Founder/Blogger of Reappropriate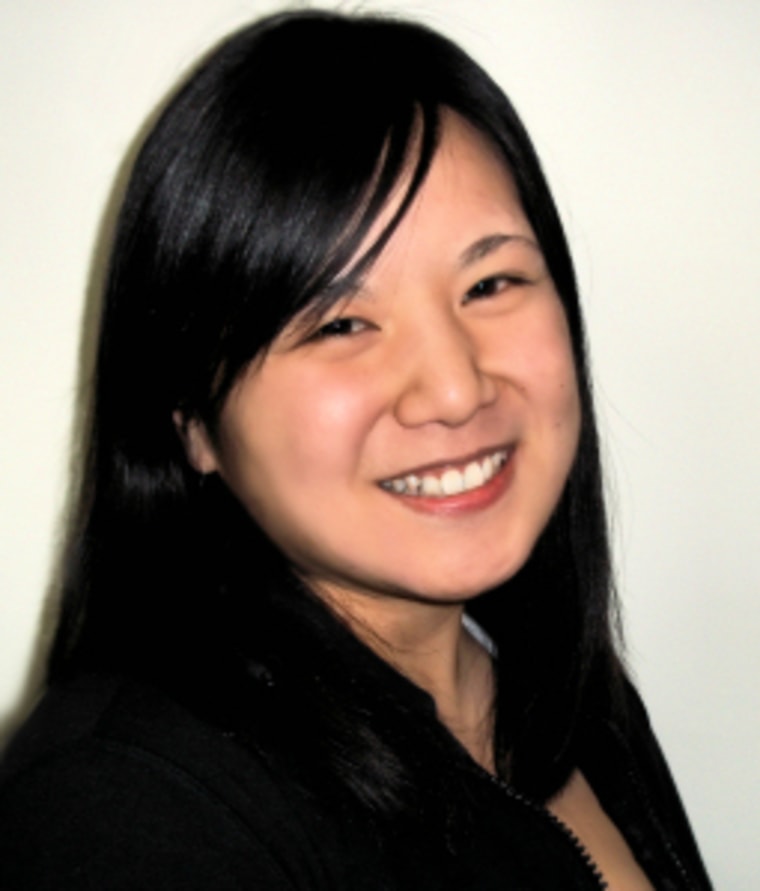 What do you love the most about the work you do?
The most rewarding aspect of my work is being able to cultivate relationships with other young activists, and being able to guide them as they discover their own history, identity, and feminism. I believe that helping to encourage young minds to become more engaged in social justice — however they might insert themselves — is one of the most profound lasting legacies any activist can pursue. More importantly, I always find that I draw knowledge and inspiration from the passion of young people, and I genuinely enjoy when I get the opportunity to witness their growth as activists and feminists .
What is feminism to you?
"I believe the most influential thing we can do as feminists is to be a feminist loudly."
I believe women, particularly women of marginalized identities, are deeply impacted by a world where we too often go unheard, disrespected, and disenfranchised. To me, feminism is working to correct that erasure by empowering young women — including young Asian-American women — with the tools to express ourselves, the space to be respected for what we have to say, and the encouragement to live our lives unapologetically because of it. I think a feminist world is a world where women are no longer expected to be ashamed for being exactly who we are.
Can you pinpoint the moment when you decided to become a feminist? If you don't consider yourself a feminist, why not?
I can't pinpoint the exact moment I became a feminist. I think I have always been a feminist. But, I do think I can pinpoint the moment I claimed the title of Asian-American feminist — or, more specifically, I realized that there is a difference between being a feminist and a feminist of color. It was early in the life of my blog, and I was trying to reach out and connect with the thriving feminist blogosphere as a way to build my own digital identity. I was immediately struck by a rhetorical disconnect between the mainstream digital feminist community and my own identity as a feminist of color. I quickly became aware that while Asian-American feminism had a long history, it remained — at this time in the early days of the internet — profoundly underrepresented in available online feminist discourse, and this emphasized to me the necessity to own my identity not just as a feminist or an Asian American, but as an Asian-American feminist in every sense of those words.
What is the best way we can all be "feminists"?
I am very troubled by how feminism has been stigmatized, and I'm saddened when I encounter young people who whisper a confession to me that they identify as feminist, as if this is something to be embarrassed of being. There is nothing shameful in being a feminist — feminism is, quite simply, a belief in the political agency of women. Therefore, I believe the most influential thing we can do as feminists is to be a feminist loudly. We need to take back the word "feminist" from those who would treat it like it's a dirty word, and support young people in also learning to wear the word with pride.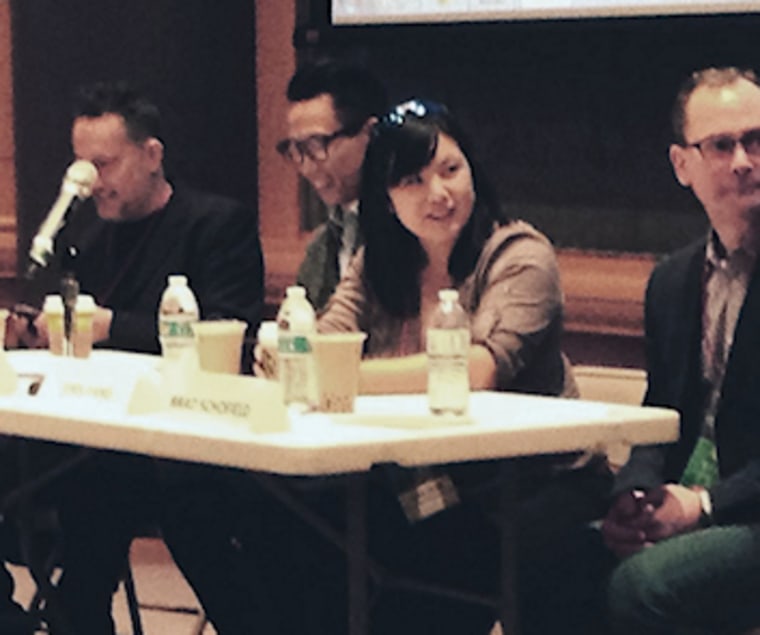 Who are your "sheroes"?
There are many "sheroes" who have inspired me, but two that I'll name here are Grace Lee Boggs and Patsy Mink. Grace Lee Boggs has been a major inspiration to me for her philosophy that a commitment to social justice requires a constant, lifelong challenge to learn, teach, reflect, and evolve our politics, and I work every day to adhere to this practice. As the architect of Title IX and the first Asian-American congresswoman, Patsy Mink worked to change this country in a way that has tangibly benefited every single woman who has come since, and she did it simply because it was the right thing to do.
Favorite feminist anthem?
I'm going to interpret the word "anthem" kind of liberally, and give two spoken word pieces: "Not Your Fetish" by I Was Born With Two Tongues, and "Listen Asshole" by Yellow Rage.
Favorite feminist artist? (authors, singers, dancers, actors)
I'm a huge geek, and right now, I'm in love with the work of Marjorie Liu on "Monstress," a graphic novel published by Dark Horse, which centers around a cast of strong, complex female protagonists. Between the beautiful artwork and the fantastic writing, I'm a major fan!