Throughout the month of March, NBCBLK, NBCLatino, and NBC Asian America have partnered with the Ms. Foundation for Women for #31Days of Feminism to spotlight women of color who, through their actions and words, lead the way toward a more equal world.

Kristina Wong, "105 years old in Hollywood Woman Years" (Los Angeles, CA) — Performance Artist and Comedian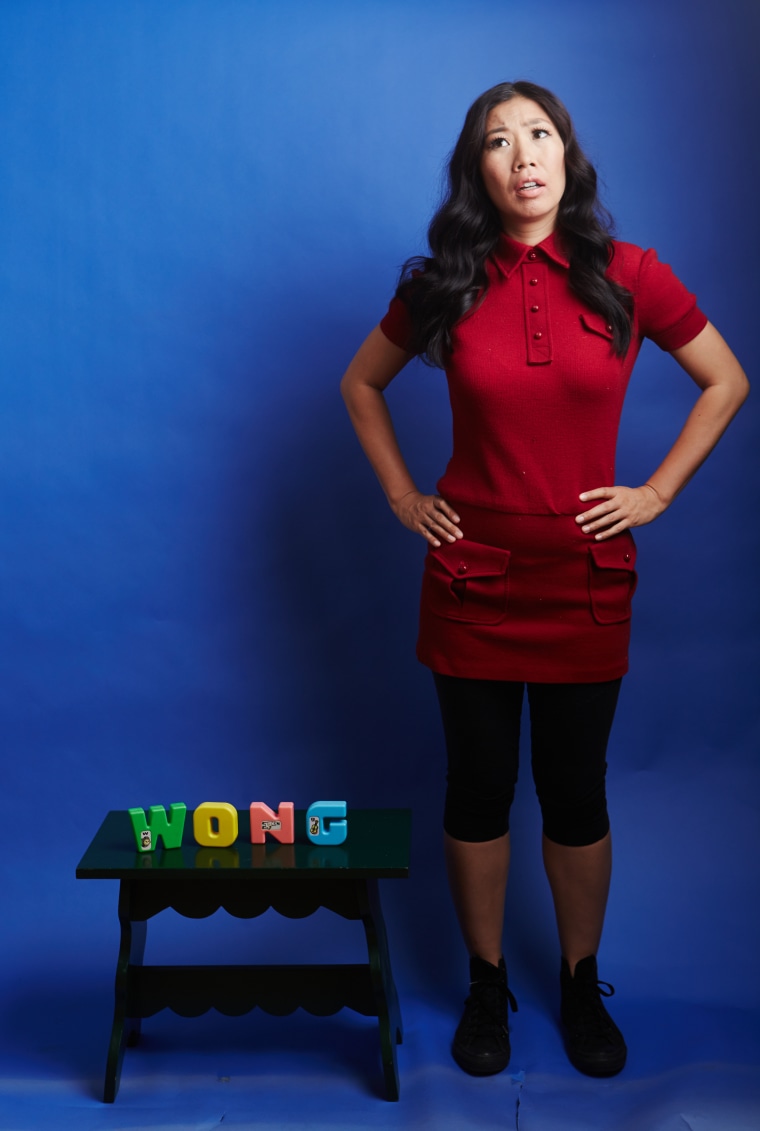 What do you love the most about the work you do?
I love when I have creative epiphanies, when they work well on stage and audiences eat them up. I love when an audience is so with me during a show and all the work I've done hits them good.
The creative process is like the worst constipation ever because it takes over my head and emotions. Every so often, I catch that odd moment of inspiration, run with it, and find a swift punchline and my mental IBS has been cured. The rest of the time, working, surviving and creating as an artist is like self-imposed torture.
What is feminism to you?
"Your feminism will look different than another person's feminism. We aren't a unified front that has meetings every Wednesday."
For years, I used to crash public events as a cigar smoking, dry humping, fast talking faux beauty queen named "Fannie Wong Former Miss Chinatown 2nd Runner Up." She was the queer, outspoken, messy and hilarious alternative to the perfect Chinese American beauty standards put on the women who compete in the Miss Chinatown pageant. I feel like feminism is about women making and living in a space that wasn't there before. It's about having the choice to choose options that didn't exist before because patriarchy dictated standards that didn't allow women and non-gender binary folks to feel they could exist safely in these new undefined spaces that were previously predominantly centered or occupied by cisgender men.
Can you pinpoint the moment when you decided to become a feminist? If you don't consider yourself a feminist, why not?
I created a fake mail order bride site called www.bigbadchinesemama.com in 2000. I was invited to speak at an event the following year and a student asked if I was a feminist. I answered, "I'm not sure. I'm not angry enough." I had bought into all the bad stereotypes of feminism — that is was about anger and arguing with people all day and not having a sense of humor. I was scared that claiming "feminism" would mean that I would be undateable and the target of trolls who would want to argue with me.
The professor of the class clarified that I was actually doing the work of feminism and that my feminism didn't have to look like anyone else's feminism. And as more comedians and writers have claimed the word and didn't suffer career suicide from it (rather, they found amazing allies to their work), I also found the courage to claim feminism and define it for myself.
What is the best way we can all be "feminists"?
Claim the word and make it your own. There's so much misunderstanding around what feminism is supposed to look like or who can claim it. We've let the worst ideas around an excellent movement make it a dirty word. Your feminism will look different than another person's feminism. We aren't a unified front that has meetings every Wednesday. We argue (oh god do we argue), we disagree, and we hopefully learn to check ourselves and keep focused working towards for equality for all.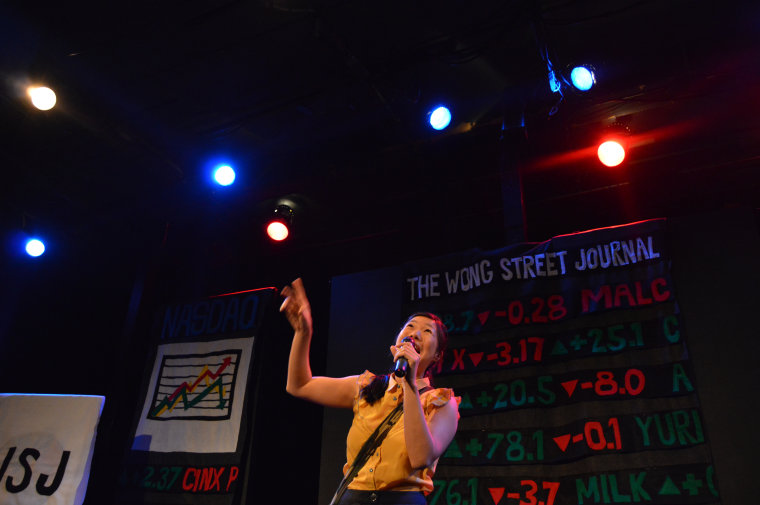 Who are your "sheroes"?
I went to post-conflict Northern Uganda in 2013 and met women who were once abducted in war who had returned to the area they had escaped. Some were widows, others were raising children who were orphaned. They were learning to read and write for the first time and thanks to microloans, they were starting their own businesses and learning to farm produce to resell. Their resilience and determination was nothing like I'd ever lived or understood. I feel like the narrative of Westerners in Africa is that we are their saviors, but going down there I witnessed women saving their own lives on a daily basis who knew more about living feminism than Americans could ever even fathom.
Favorite feminist anthem?
I've always wanted to go to a wedding where Lesley Gore's "You Don't Own Me" plays as the bride walks down the aisle. I guess I'll have to play it at my wedding to see that happen. That is if I ever get married to another person. (I married myself at 30.)
Favorite feminist artist? (authors, singers, dancers, actors)
Miranda July, Yoko Ono, Margaret Cho, Guerilla Girls, Maya Angelou, bell hooks, whoever put together "Our Bodies Ourselves", Malala, the founders of #blacklivesmatter
Not sure if these women consider themselves feminists but Lucille Ball, Phyllis Diller (she started her comedy career at 37!), Laurie Grenier (from Shark Tank).