Throughout the month of March, NBCBLK, NBCLatino, and NBC Asian America have partnered with the Ms. Foundation for Women for #31Days of Feminism to spotlight women of color who, through their actions and words, lead the way toward a more equal world.

Tanzila "Taz" Ahmed, mid-30s (Los Angeles, CA) — Campaign Strategist, 18MillionRising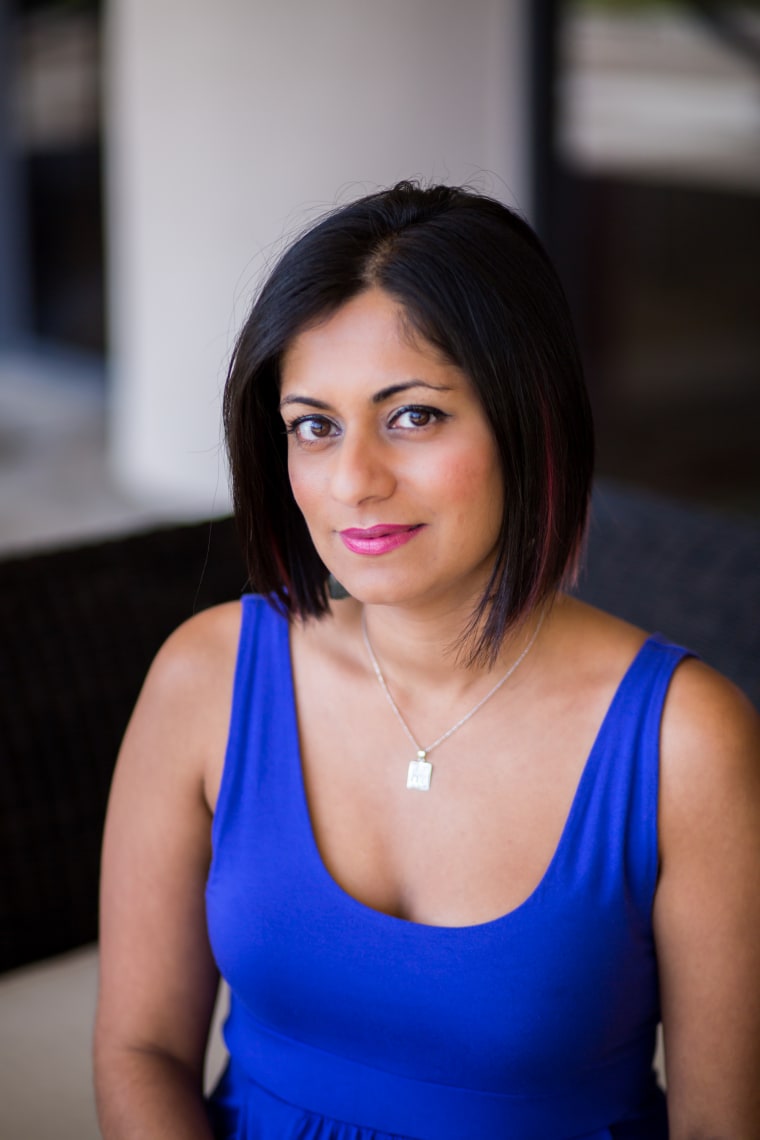 What do you love the most about the work you do?
I have a podcast called #GoodMuslimBadMuslim and write a lot on the Internet — most recently a monthly column called "Radical Love." What I love about being a culture creator and really disrupting the mainstream narrative and people's perception of what a Muslim and South Asian woman is supposed to be like. People have these expectations of how a woman that looks like is supposed to act, supposed to voice, and supposed to be present as — and my cultural production of me finding my voice disrupts those perceptions.
"We can all be feminists by pushing for the voices of women to have a voice."
The other thing I love is that when I was growing up, I had felt so alone as a Desi Muslim woman, and I wish I had felt less alone — through this work, I'm able to connect with all these younger versions of me. I hope that in some way that this is breaking ceilings and allowing Desi or Muslim women to be able to voice themselves.
I have a career in doing electoral organizing for the South Asian and Asian American community from over the past 15 years — and I started doing political work because of what happened to the South Asian American community after September 11th. I was tired of not having political power. I love doing this work — I love being able to figure out how to create political power for the South Asian community using grassroots organizing and how to move people to have a political voice.
What is feminism to you?
Feminism to me means [believing] that women are beings that [are] deserving of humanity. I think it's a triggering word because people have these preconceived notions that feminism is supposed to be building up the power of lefty white women — but I think radical feminism that looks at the issues for all women, particularly gender non-conforming and women of color, is how I self-define my feminism.
Can you pinpoint the moment when you decided to become a feminist? If you don't consider yourself a feminist, why not?
I think for a long time I didn't consider myself a feminist because I had always seen white women as the face of being a feminist. But I took this feminist theory course in college and started understanding how intersectionality existed with feminism — then my understanding started to shift. I realized there were all different kinds women — Muslim women, Desi women, women of color — and I tried to figure out what kind of a feminist resonated with me. I realized that the feminism I am drawn to is that one the recognizes the intersectionality of my marginalized identities.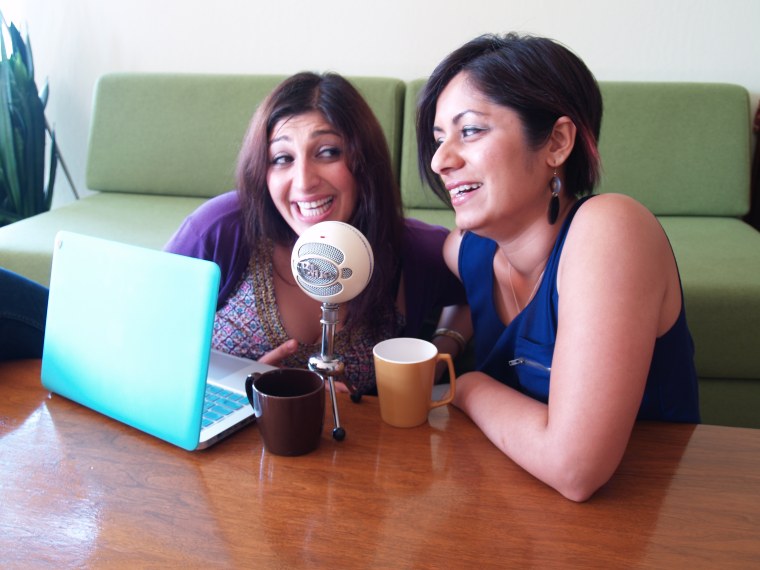 What is the best way we can all be "feminists"?
We can all be feminists by pushing for the voices of women to have a voice. We also need to [show] support for the political power of all women.
Who are your "sheroes"?
I've been a longtime fan of the first Desi woman activist I learned of — Vandana Shiva. Her tenacity and ability to fight for environmental rights despite all she goes through, has always been my inspiration.
My other sheroes include the comedy troop of Disoriented Comedy, the Asian-American women comedy troop. I love the editors of the book "Love Inshallah" (a book I was in), because they were able to create a voice for Muslim women to share narratives. I love Linda Sarsour and her tenacity at being a radical Muslim feminist working for social justice.
Favorite feminist anthem?
MIA's "Bad Girls"
Favorite feminist artist? (authors, singers, dancers, actors)
MIA
DJ Ushka
DJ Anjali
DJ Maieli
DJ Rekha
Singer Saraswathi Jones
Playwright Sabina England
Artist Nisha Sembi
Artist Khushboo Gulati
Poet Warsan Shire
Poet Key Ballah
Poet Nayirah Waheed
Poet Rupi Kaur
Poet Tarfia Faizullah
Writer Adrienne Maree Brown
Artist Hate-Copy