Rose Liu has worked for years for her minute on stage.
A former contestant of "Voice of China" and "Super Star Avenue," respectively Chinese and Taiwanese singing competition shows, her first full-length Mandarin album is scheduled to come out in October, seven years after she first started making rounds on the reality television competition circuit.
"No more Rose from competition," Liu told NBC News. "Now it's Rose as a singer."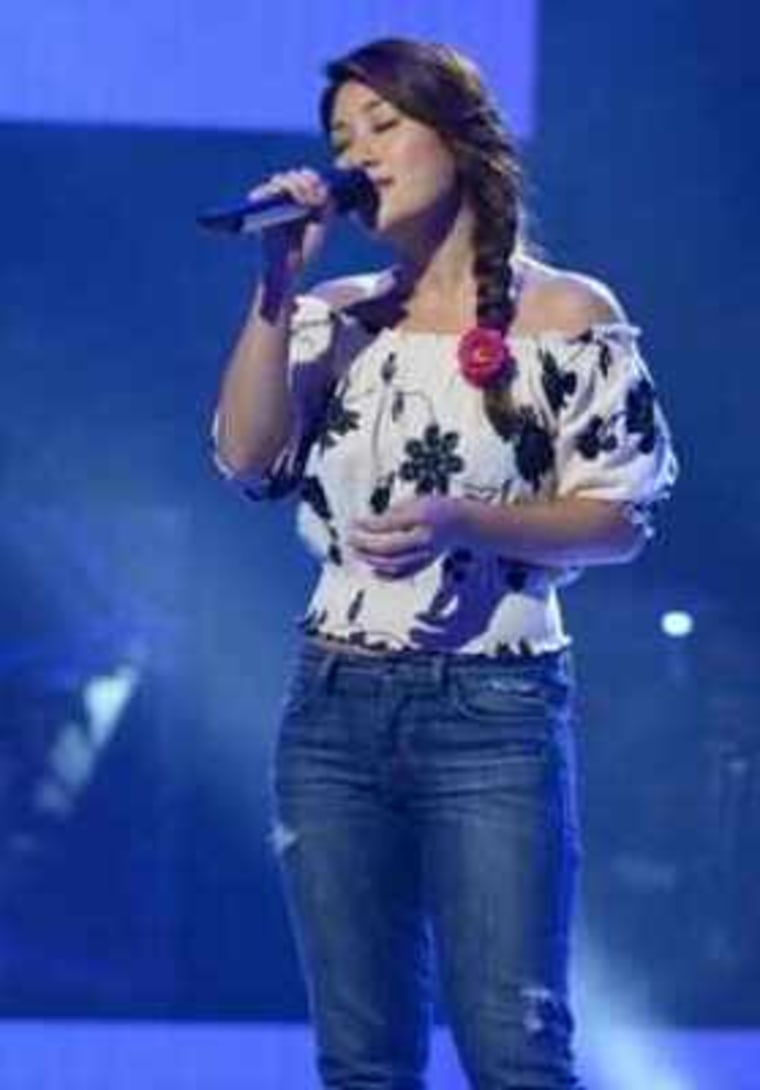 Liu's come a long way since performing at her middle school talent shows in the San Francisco Bay Area, where the set list included Britney Spears' "Oops I Did It Again" and Brandy and Monica's "The Boy Is Mine," she said. After talent shows, she'd sign autographs and dreamed of a future career, but after middle school, she refocused.
"It's funny how my mind changed when I got to high school and college," Liu said. "I just became more practical."
Practicality led Liu to New York University and degrees in economics and psychology. She began working in real estate and then accounting. But during a 2009 trip to Taiwan to study Mandarin in preparation of taking over her mother's business, her cousin convinced her to sign up for the "Super Star Avenue" competition at the height of the show's popularity.
With no competition experience, Liu finished second that season at the disbelief of her parents, she said. Record labels, infatuated with Liu's ability to sing English songs, flocked to her. She signed with her first company in Taiwan.
RELATED: Representation, 'Pitch Perfect 2,' and a Love for '90s Music: Meet A Capella Group The Filharmonic
Soon after, Liu slimmed down to 105 pounds, the lightest she had ever been in her adult life due to constant feedback that she was too large for Asia's aesthetic standard. "It's really scary what this industry can do to you," Liu said. "You never realized that this bother you. When I was in the States, I thought I was okay."
Liu, who is now sticking to a healthy workout regime and posting fitness photos on her fan page, said focusing on her health has incidentally gained her social media following.
On the heels of leaving her first company, Liu booked her own gigs, which continued to fuel her music career for another three years. "No matter what, your album is your name card," Liu said. "You can't survive off a competition. People are going to forget you."
"When people compete, especially when it's their first time, they carry this dream," Liu added. "But they don't realize there's so much business and media stuff behind it."
At the encouragement of her current company, Liu went through seven stages of tryouts before advancing to the live-to-tape blind audition of "Voice of China." The show's third season of the, where Liu was a top-16 finisher and the top four on her coach's team, constantly ranked number one on Chinese television in ratings in 2014, according to the Wall Street Journal.
RELATED: 'The Voice' Contestant Daria Jazmin is No Stranger to Performing
"It was kind of exhilarating for me," Liu, who's Weibo followers jumped from 200 to 550,000 overnight, said. "I'm on the Voice of China. China's huge and you've already made it this far. It was just insane. And when you start touring and start getting gigs — my agent's phone was going off nonstop."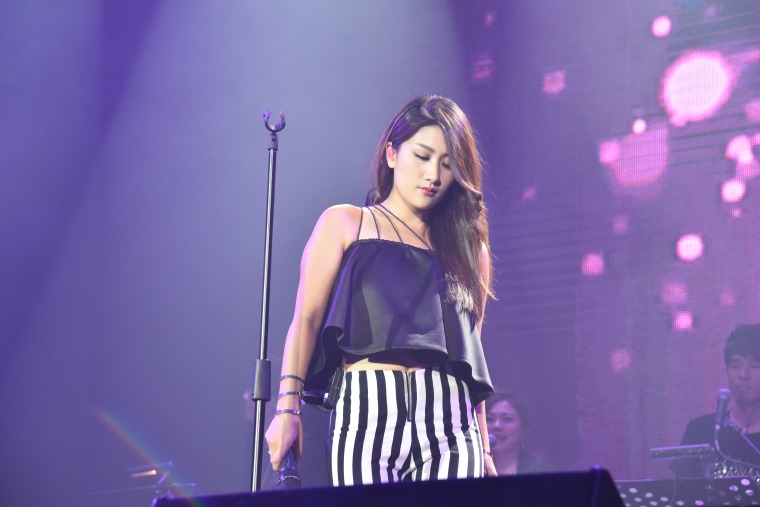 But just as Liu was rising, she fell hard — plunging through a trap door into a stage riser during her 2014 New Year's Eve performance in Macau, injuring her back and suffering from temporary lower body paralysis.
In three days, Liu was scheduled to perform at the Taipei Arena, a stage where musicians and singers proved their chops. "You go through all these things and it's all for what? It's just to stand on the stage for 10 minutes," Liu said. She ended up performing on the Taipei Arena stage despite her injury.
"You never realize how strong you are because you don't believe in yourself sometimes. My whole dream was I need to come out with an album," Liu said. "I couldn't go back home until I fulfilled that. So now that it's finally happening, who knows if I'm going to love it or not."
Follow NBC Asian America on Facebook, Twitter, Instagram, and Tumblr.