On a February evening backstage at the Holy Apostle Ballroom in New York City, models huddled together for selfies while makeup artists hurried to finish final touch ups. As designers lined up their models, the crowd out front settled into their seats. The independent event, which took place on Feb. 18 at the same time as New York Fashion Week, felt like a standard fashion show, but that night a larger issue took focus: child trafficking.
The show — co-organized by Freedom Ladder and The Set NYC, and featuring runway designs by Reverie NY, Yao Yu, The Secret Society of Ex Mermaids, Alex Vinash, and Irina Shabayeva — benefited Freedom Ladder, a non-profit organization that aims to educate children about child trafficking in the United States. The organization publishes manga, Japanese-style comic books, concerning trafficking and teaches programs centered around the books.
"I was never taught to seek injustice [growing up]," Thomas Estler, Freedom Ladder founder and CEO, told NBC News.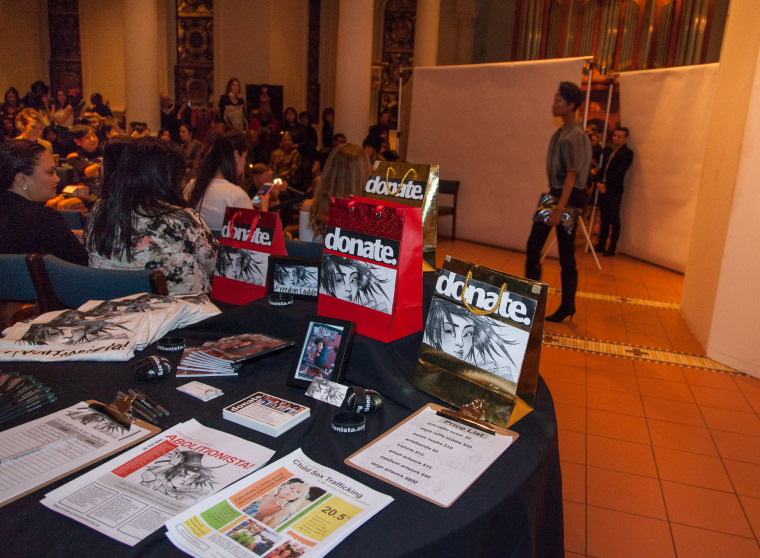 Estler, who is a writer by profession, has no children and had no social work background before starting Freedom Ladder. He was inspired during a Sunday at church. While daydreaming about his sense of fulfillment during a sermon, he came to a realization. "As one of God's children, we should aim to make the world a better place," he recalled.
A friend who worked in the court system mentioned off-hand to Estler that the children she worked with all read comic books when it dawned on Estler that comics were a powerful way to reach kids. He decided to crowdfund for Freedom Ladder's first project: the first volume of a manga titled "Abolitionista!," which tells the tale of a child's descent into sex work.
"It becomes alive in their minds, not just as a pamphlet with pictures, but as an engaging story."
"Abolitionista!" features Delilah, a 12-year-old girl living in New York, who dreams of becoming a Grammy Award-winning singer, fashion designer, and human rights activist. But Delilah's mother has a new boyfriend, Eddie, who preys on Delilah and her sister, ultimately forcing Delilah to run away from home. Delilah's best friend notices her absence and goes on a Nancy Drew-style scavenger hunt to save her.
Thomas said he produced the comic with the support of several organizations, including the FBI. The comic was created as a preventative tool and features information for children on identifying a recruiter, tips on dealing with a predator, and advice on seeking guidance.
The title is an homage to the abolitionist anti-slavery movement, marking notable parallels between modern trafficking and historical captivity, according to Estler.
RELATED: Invisible Boys: Inside the Push to Help Unseen Victims of the Sex Trade
"Traffickers are luring in children using courting techniques," he said. "This may be their first romantic experience, so it's particularly hard for them to break away. ... Our goal is to help kids to identify the warning signs and to safeguard themselves."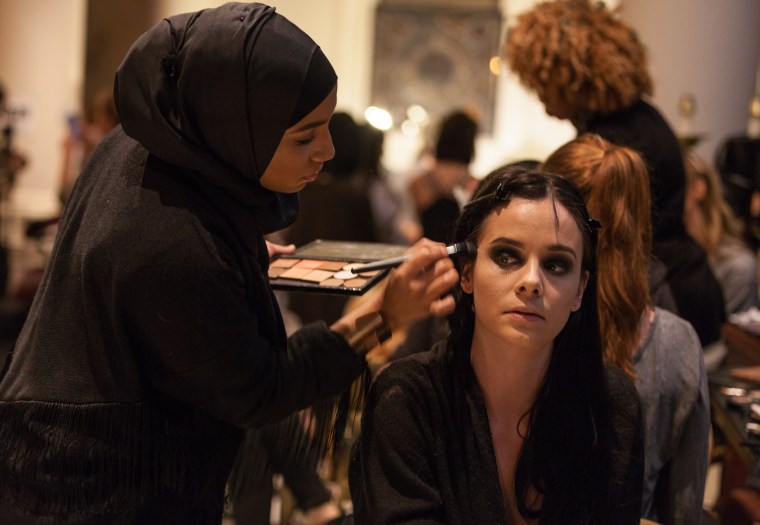 According to Estler, the response to the comic book has been positive in part because children see it as entertainment. "It becomes alive in their minds, not just as a pamphlet with pictures, but as an engaging story," he said.
The first time he presented "Abolitionista!" to children — at a north Manhattan classroom of 12- and 13-year-olds — Estler was terrified they would be bored and was shocked at the positive reaction.
"Kids found ways to get out of their regular classes to join our workshop," he said. "They really soaked it up."
To date, Estler said approximately 6,000 children have come into contact with the manga at New York schools, churches, libraries, homeless shelters, and community centers.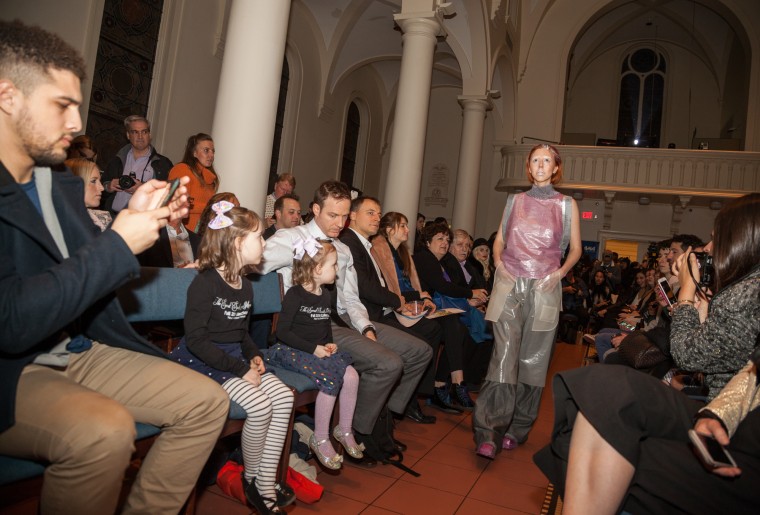 Estler specifically tailored volume one to New York, using New York vernacular and settings. A portion of the proceeds and all donations from the fashion show went straight into production of the second volume, which is centered on online predators in suburban upper-middle class Texas, he said.
"[The fashion show is] to remind people of beauty in the world amongst these horrible crimes," Estler said. "[Trafficking] is hugely a women's issue. We want to provide real steps and tools for young girls to empower themselves."
Follow NBC Asian America on Facebook, Twitter, Instagram, and Tumblr.