Longtime civil rights icon Grace Lee Boggs died Monday morning at her home in Detroit, her trustees confirmed to NBC News.
In a statement from Alice Jennings and Shea Howell, Boggs' trustees, Boggs "died as she lived, surrounded by books, politics, people and ideas."
Boggs, who celebrated her 100th birthday in June, has been referred to as the "Heart and Soul of Detroit's Activist Community" for her decades of dedication and leadership in labor, civil rights, and Black Power movements. Her life was documented by filmmaker Grace Lee in "American Revolutionary: The Evolution of Grace Lee Boggs," a documentary that debuted in 2014 on PBS stations.
Boggs was born in Rhode Island in 1915 to Chinese immigrant parents. She studied philosophy and graduated from Barnard College in 1935 and received her PhD from Bryn Mawr in 1940. Unable to get a position in academia as a woman and a minority, her studies in the philosophies of Marx and Hegel led her instead to social justice activism. She and her husband, James Boggs, were active in tenants rights, labor, civil rights, Black Power, women, and environmental justice movements. She helped organize the 1963 March down Woodward Avenue with Dr. Martin Luther King, Jr., as well as the Grass Roots Leadership Conference with Malcolm X.
RELATED: Remembering Grace Lee Boggs Through #GraceLeeTaughtMe
"As I've grown older, I've realized that philosophy has to do with how we value ourselves as human beings, and how we look at ourselves, and how we relate to reality."
She and her husband founded Detroit Summer, a program for youth to work on community projects to revitalize Detroit neighborhoods, as well as the James and Grace Lee Boggs Center to Nurture Community Leadership. She was a supporter of the James and Grace Lee Boggs School. She was a prolific writer, authoring several books, including "The Next American Revolution—Sustainable Activism for the Twenty-First Century" with Scott Kurashige.
"As a dialectical and revolutionary humanist, Grace believed that every one of us had a role to play in transforming ourselves to transform the world. At the same time, she began to express in her elder years a sense that Asian Americans had a unique and special role to play in breaking through the shackles that are holding back social justice," Kurashige told NBC News. "While Grace would be humbled and honored by all of the tributes coming her way, she would want everyone to use this moment to read, study, discuss, and organize to deepen their individual and collective philosophic knowledge."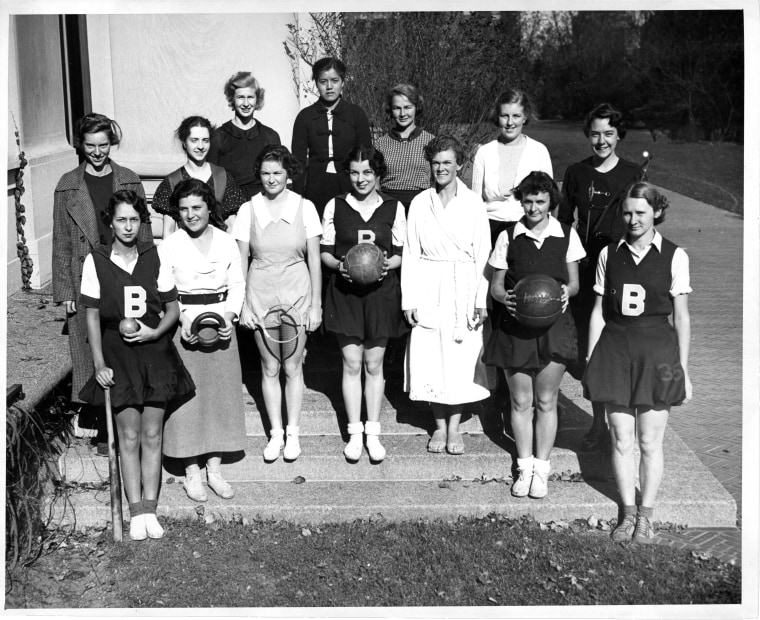 Barnard College released a statement Monday expressing its deepest condolences over the death of Boggs: "The daughter of Chinese immigrants, Boggs faced countless barriers in the academic world of the 1930s but, in her full century of life, she never wavered in her dedication to the labor, civil rights, and Black Power movements."
The statement also noted that Boggs had recently returned to campus for a screening of "American Revolutionary."
"I am so grateful for Grace Lee Boggs for her vision of justice and humanity that constantly challenges all of us to imagine and create a better world," filmmaker Grace Lee told NBC News. "I love that she was a woman of action AND reflection, someone who learned from the past but would not get stuck in it. As an Asian-American daughter of immigrants born and raised in the Midwest, to know that this other Grace Lee had set roots in Detroit and devoted her life to a struggle for all has been more than inspiring."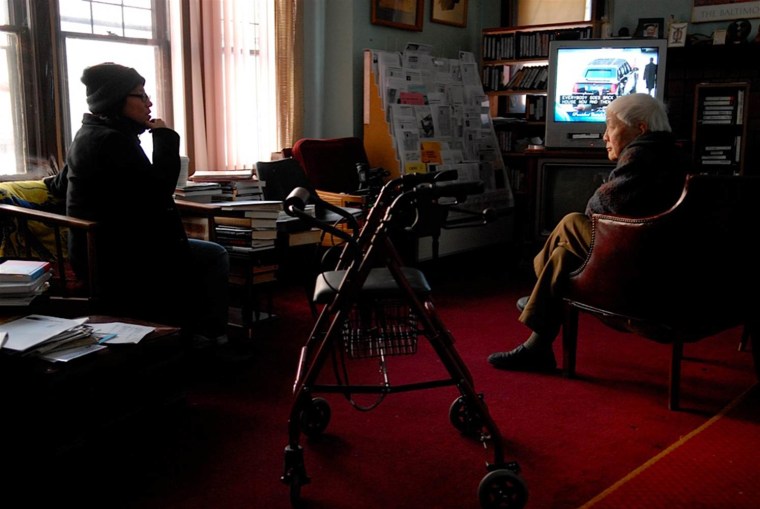 "[Grace] had a way of asking questions and giving reading and writing 'assignments' during a conversation that really made you think more deeply about community, evolution, and activism," Michigan Representative Stephanie Chang, the first Asian-American woman in Michigan's State Legislature, told NBC News. "My first two years in Detroit were at the Boggs Center and that experience was the best orientation to activism and history in Detroit I could have asked for. I will be forever grateful to have known her and know she will be on many of our hearts and minds as we reflect on how we can continue to try to change ourselves and our communities."
In a statement released Monday evening, President Barack Obama expressed his and First Lady Michelle Obama's sadness at Boggs' passing:
Grace dedicated her life to serving and advocating for the rights of others – from her community activism in Detroit, to her leadership in the civil rights movement, to her ideas that challenged us all to lead meaningful lives. As the child of Chinese immigrants and as a woman, Grace learned early on that the world needed changing, and she overcame barriers to do just that. She understood the power of community organizing at its core – the importance of bringing about change and getting people involved to shape their own destiny. Grace's passion for helping others, and her work to rejuvenate communities that had fallen on hard times spanned her remarkable 100 years of life, and will continue to inspire generations to come. Our thoughts and prayers are with Grace's family and friends, and all those who loved her dearly.
In 2013, Boggs told MSNBC's Melissa Harris-Perry that the response to the documentary showed that "folks think that to be a human being is to live meaningfully. And they feel at this time particularly it's important to live a meaningful life. The idea that revolution means to live meaningfully and to create solutions for daily issues--that's amazing."
There will be an informal gathering Monday night at the Boggs Center to remember her life and her legacy. A memorial celebrating her life will be announced at a later date.