Native Hawaiians, marine scientists, conservationists, and the commercial longline fishing industry have been speaking out about U.S. Sen. Brian Schatz's (D-HI) proposal to expand the Papahānaumokuākea Marine National Monument in the Northwestern Hawaiian Islands. Public hearings conducted by the National Oceanic and Atmospheric Administration (NOAA) and U.S. Fish and Wildlife Service on the Hawaiian islands of Oahu and Kauai concluded Tuesday.
"It's really important for people to have an opportunity to be heard," Schatz said in a statement. "I am grateful to President Obama and his Administration for accepting my invitation to hear directly from Hawai'i residents before making any decisions."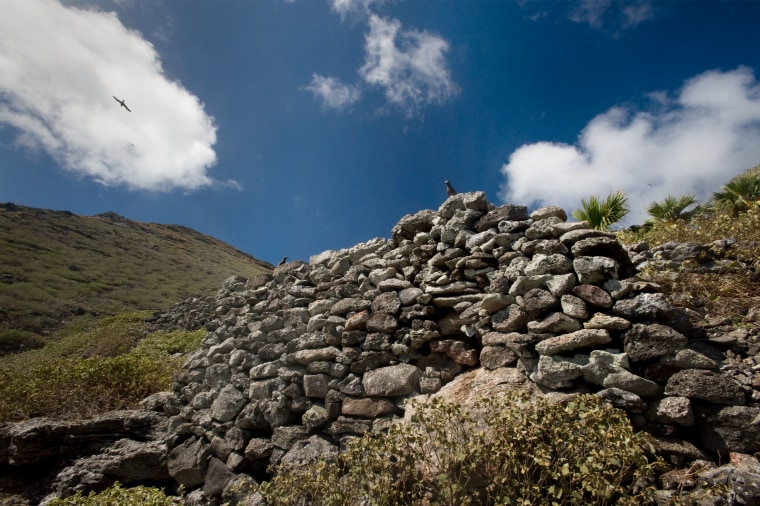 President George W. Bush created Papahānaumokuākea Marine National Monument 10 years ago by executive order. The 139,797 square-mile protected area is almost the size of California and is home to 7,000 species of birds, fish, and marine mammals, at least a quarter of which are found only in Hawaii, according to the NOAA.
Schatz — a member of the Senate Commerce Subcommittee on Oceans, Atmosphere, Fisheries, and Coast Guard — asked Obama to expand the original boundaries of the monument to 582,578 square miles, over four times its original size, which would once again make the monument the world's largest marine protected area, according to the Pew Charitable Trusts. The proposed expansion would better safeguard several endangered species' migration routes, protect biodiversity, and combat climate change, advocates say. Schatz's proposal also recognizes the cultural significance of the area, preserves access for Native Hawaiians, and includes an expanded role for Native Hawaiians and the Office of Hawaiian Affairs to help manage the protected area.
RELATED: Charges Against Mauna Kea Telescope Protesters Dropped
"Papahānaumokuākea resides in the middle of a deep sea realm that our Kupuna [elders] revered because these realms represent the very places where life not only begins but continues to emerge as we speak — where the regenerative forces of the sea and land come together," Kealoha Pisciotta, a Native Hawaiian cultural practitioner and founder of Kai Palaoa, told NBC News. "We can see this is happening with the newly discovered coral that is 4,500 years old and the new species being found out there today. We are asking the president to act deliberately to expand the monument to do as our Kupuna did millennia ago to set aside, respect, revere, and protect it for the future generation."
The proposed expansion will increase the area of protected ocean from two percent to 2.3 percent. Some scientists recommend that 30 percent of the world's oceans be protected in order for the oceans to meet sustainability goals.
Some of those who oppose the proposed expansion include the commercial longline fishing industry, Western Pacific Regional Fishery Management Council, former U.S. Sen. Daniel Akaka (D-HI), former Hawaii governors George Ariyoshi and Ben Cayetano, and some state legislators.
"Because of the existing protections and management measures, the expansion of the PMNM will not provide marine conservation benefits nor mitigate the impacts of climate change," a letter from the Western Pacific Regional Fishery Management Council to Obama dated April 8 reads. "Expansion would, however, result in negative socio-economic impacts to Hawaii fisheries and the local seafood market."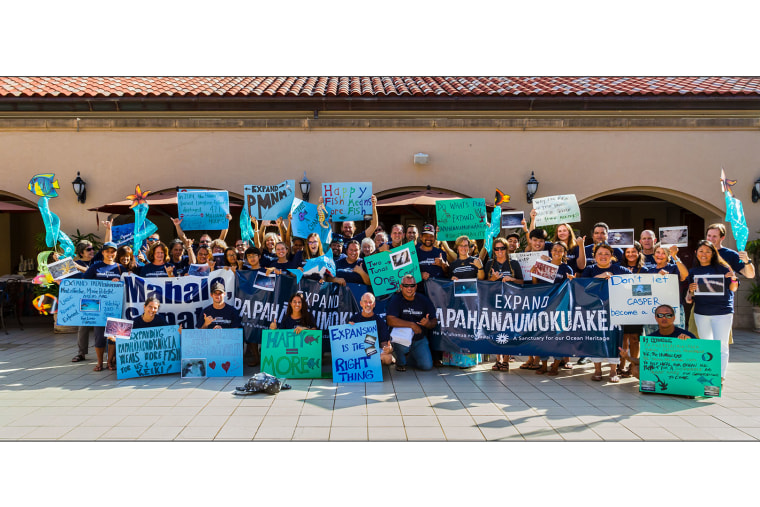 In a letter to Obama, former U.S. Sen. Daniel Akaka (D-HI) and former Hawaii Govs. George Ariyoshi and Ben Cayetano wrote, "We oppose the proposed expansion of the Papahanaumokuakea Marine National Monument (PMNM). Native Hawaiian rights and Hawaii State rights have not been considered and there is no transparency in this process. No economic impact study was taken to determine the impact of this proposed expansion."
However, according to the Office of Hawaiian Affairs (OHA), which supports the expansion, the expansion will give Native Hawaiians and the State of Hawaii more say and more access, not less. It noted that in the ten years since the creation of the monument, no Native Hawaiian who applied for a permit has ever been denied access.
"By becoming a co-trustee, we will have a greater voice and more influence on policy, protections and programmatic activities," said Kamanaʻopono Crabbe, Ka Pouhana (CEO) of OHA in a statement. "We will be able to create prospects for cultural research that has scientific implications and for Native Hawaiian students to maintain the spiritual, intellectual and genealogical bond with islands traversed by their forefathers."
"Like the Polynesians who first settled these islands, we can balance the management of this unique natural habitat and its historic artifacts with the needs of the human population," Hawaii Gov. David Ige said in a statement. "Sen. Schatz has addressed many of the concerns I've heard about the expansion of the Papahānaumokuākea Marine National Monument and has proposed reasonable accommodations for local fishers who are helping to feed our families. I look forward to the public process as it moves forward."
Follow NBC Asian America on Facebook, Twitter, Instagram, and Tumblr.