Ally Maki was on the school bus home from third grade when the kids around her started singing the lyrics, "Ching chong China on the bench." Not knowing how to react, Maki did the only thing she could think of: laugh.
"Everyone would just crack up, dying with laughter. I didn't know what to do so I just started to laugh, too," Maki, 30, told NBC News. "That was my first experience with Asians in general being used as a joke, being used as a punchline."
"I always thought, 'Have I been getting laughs because of what I'm doing or because it's a stereotypical joke?' I am so tired of Asian Americans being the joke. It's time for that to stop."
Feeling pressured to laugh along to stereotypical punchlines became a recurring theme through Maki's career, with giggly accents, kung fu fight scenes, and oversexualized portrayals of Asian women all common requests on auditions, she said. But after years as a "performing monkey" for Asian stereotypes, Maki — who can currently be seen in season two of TBS's ensemble comedy "Wrecked," as well as Netflix's "Dear White People" — is done laughing and ready to take a stand.
"I always thought, 'Have I been getting laughs because of what I'm doing or because it's a stereotypical joke?'" Maki said. "I am so tired of Asian Americans being the joke. It's time for that to stop."
Raised in a predominantly white neighborhood in Seattle, Washington, Maki, a fourth-generation Japanese American, began acting at 8 after her mom pushed her into performing as a way to shed her shyness. "I was probably the only girl playing Dorothy in Seattle who was an Asian American," Maki said.
After discovering her knack for comedy, a skill she learned from battling for attention with two older brothers, Maki's career moved quickly. At 14, while at an acting class, Maki was scouted by a talent manager who invited her to Los Angeles to audition for pilot season with other young aspiring actors. "It was marketed as this boot camp for the summer," Maki said.
With her parents' blessing, Maki packed her bags and flew to L.A. with the intention of staying past her summer end date and making it as an actress. "I knew that if I went back home, I would never be able to come back," Maki said. "This was my opportunity to be able to chase my dreams."
Crammed into a house in Valencia with a dozen other child actors, sometimes six to a room, Maki started booking guest spots on sitcoms like "That's So Raven" and "My Wife and Kids." Though her career seemed to be taking off — including a brief stint in the Columbia Records-signed girl group, the Valli Girls, with two sisters from the indie band HAIM — Maki began realizing that she was being taken advantage of as a young actor.
"You're a kid, so you're not aware of what's really happening. When I was going into these things and it was like, 'Hey, Ally. Can you do an accent? Can you do the nerd girl? Can you do martial arts?' In my head, I was like, 'I'm killing it. I'm doing everything that they want of me,'" Maki said. "But in the long run, looking back now, it wasn't helping me or helping the general cause of where we're at in terms of diversity."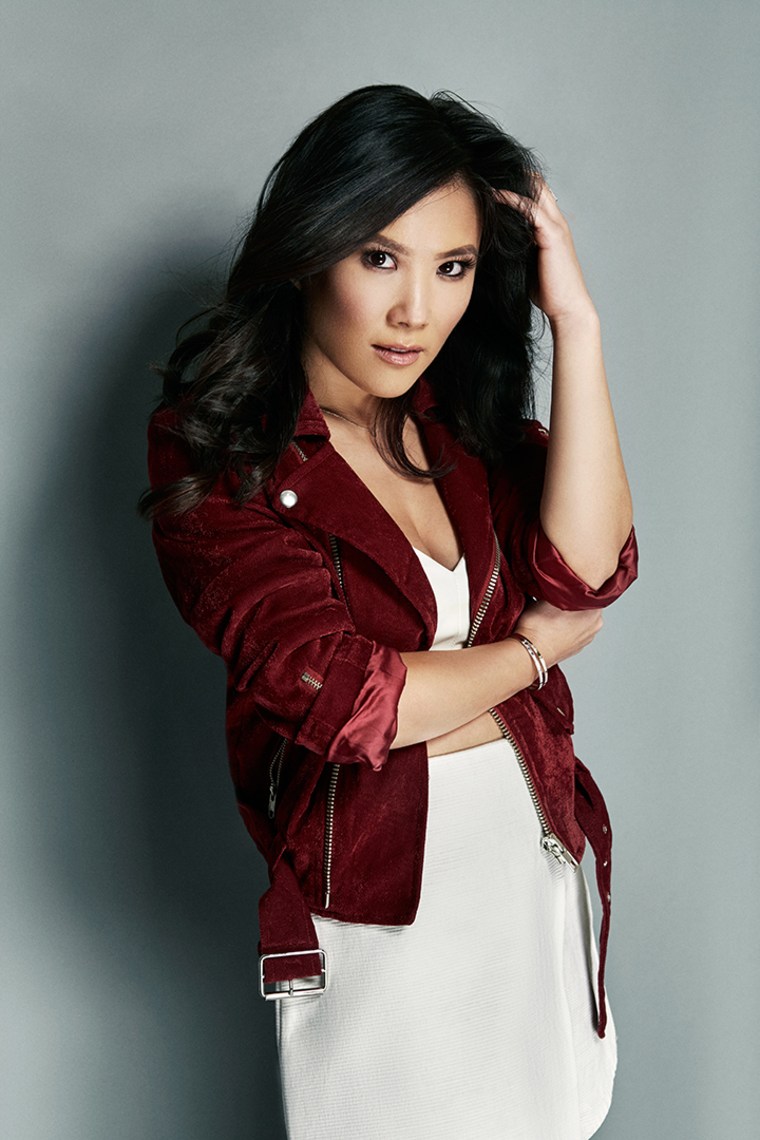 The stereotypes didn't get better as she got older either. As Maki matured, she found herself boxed in two roles for Asian women: "It was always either, 'You're asexual and a nerd who has never had sex before in your life, and you start your sentences with, 'According to my calculations,' or the opposite side of that, which is the oversexualization. 'Can you do martial arts? We need this girl to be really sexy. Think Lucy Liu! Seductive. Maybe evil,'" Maki said.
Accents were also a recurring theme. "The worst parts were when you would receive the scripts and it would already be written in broken English, with the L's and the R's switched," Maki said.
But perhaps the most dangerous stereotype Maki came across was when she would continually get cast as the sidekick or best friend to a white character, a recurring experience that slowly seeped into Maki's reality.
"I felt like I wasn't important because all people viewed me as was an accessory," she said. "They were essentially saying, 'You don't matter. You're a sidekick. You're there to facilitate someone else's story and their dreams.' If I walked into a room of all white girls, I immediately felt less than. I would walk two steps behind her or let her go first. I don't want this new generation of Asian-American girls to feel like that ever."
Maki's low self-esteem also translated to the audition room. In 2008, Maki nearly landed her dream part as "Annie Kim" in the NBC ensemble comedy "Community," she said. After the producers ran out to compliment her after her audition, Maki was confident the part was hers, until weeks later when she saw Ken Jeong was cast and her role was renamed "Annie Edison" with Alison Brie in the part. "Who knows what really happened?" Maki said. "But in my head I was thinking, 'Is it because I was Asian? Is it because they can only have one?' You start to question those things."
(A character named "Annie Kim" eventually did appear in "Community," played by Irene Choi.)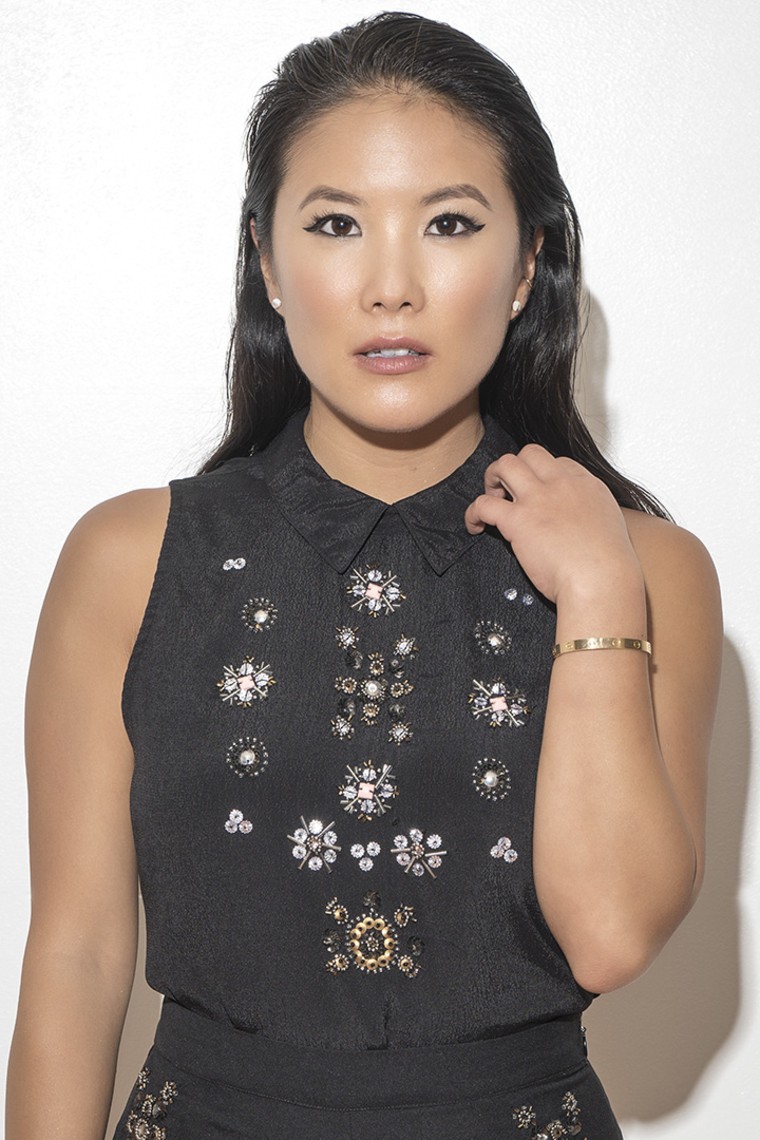 Despite the rejection, Maki's career continued on an upward trajectory. Soon after, she began booking guest spots on sitcoms like CBS's "2 Broke Girls," in which she played a sex worker who pretends to be a Korean man's girlfriend to please his mother, and FOX's "New Girl," in which she portrayed a non-English-speaking Airbnb-type renter.
Though the roles boosted Maki's profile, Maki sees them as bittersweet, considering the negative stereotypes they perpetuated. They are also mistakes Maki admits to and considers necessary for her to understand her worth as an Asian-American actress.
"It's such a catch 22. If you're not working, how are you going to get ahead?" Maki said. "At that time, I didn't have enough power yet and I hadn't found enough of my identity and voice to say, 'OK, what's really happening here?' Looking back now, would I have done that? No. But this whole thing has all been a part of my journey. If I didn't go through all of these experiences then I wouldn't be at a point now where I can analyze and talk about it."
However, there was a positive outcome. After Maki starred on "2 Broke Girls," the same casting director approached her for "Wrecked," a "Lost"-reminiscent comedy series about a group of plane crash survivors who try to adapt on remote island without amenities like Wi-Fi and Chipotle. A month after auditioning, Maki scored her first regular role on a television series as Jess Kato, a fun-loving hopeless romantic who becomes the show's heart.
Maki also cites the win as a turning point in her mind when she realized she could play characters beyond the archetypes assigned for her.
"Booking 'Wrecked' was life-changing for me. My awakening started at that point," Maki said. "Everything that I thought this whole time is wrong. To say an Asian American can't be a lead is false. This was the one thing the industry basically told me wasn't going to happen, and it happened. What else now can I disprove? What other barriers can I break down?"
"It's been funny to talk to a lot of Caucasian actresses lately and they're like, 'Man. All these roles are going to ethnic people, and I'm just tired of it.'"
The positive representation continued with Maki's role in "Dear White People," a comedic drama about a group of students of color at a predominantly white university. The show was among the first times that Maki, who played Ikumi, one of the school's few visible Asian-American students, could feel the careful awareness of race in the script.
"I remember reading the sides and thinking, 'Oh, this is exactly what I would say in real life,'" Maki said. "These are exactly things that would come out of my mouth as an Asian-American woman."
Though it took Maki dozens of attempted accents and portrayals of "nail girls" and "Asian nerds" to get to her current understanding of positive representation, she is hopeful about the future of on-screen diversity.
"It's been funny to talk to a lot of Caucasian actresses lately and they're like, 'Man. All these roles are going to ethnic people, and I'm just tired of it.' I'm like, 'You're tired of it?'" Maki said. "We're living in a hard society, especially when it comes to being a woman. To be a minority on top of that is difficult. I would tell my 14-year-old self that one day it's going to make sense. If we could fast-track that process for this new generation then I think that would be really important."
Follow NBC Asian America on Facebook, Twitter, Instagram and Tumblr.
CORRECTION (July 25, 1:30 p.m.):An earlier version of this article misstated the age of Ally Maki. She is 30, not 31.
CLARIFICATION (July 25, 6:10 p.m.): An earlier version of this article referred incompletely to the "Community" character "Annie Kim." The character did eventually appear in a few episodes of the show, but Maki did not get the part.