The subject of the popular "Serial" podcast, Adnan Syed, asked Monday to be released from prison on bail while he awaits a new trial.
In documents filed in Baltimore City Circuit Court, defense attorney Justin Brown said that Syed, 35, posed no danger to the community and was not a flight risk.
"Syed has now served more than 17 years in prison based on an unconstitutional conviction for a crime he did not commit," Brown wrote. "It makes no sense that he would run from the case he has spent more than half his life trying to disprove."
Syed was convicted in 2000 of murdering his high school girlfriend, Hae Min Lee, in January 1999 in Baltimore and sentenced to life in prison. But in June, a judge vacated that conviction and ruled that he deserved a new trial.
RELATED: Maryland Prosecutors Appeal New Trial for 'Serial' Subject Adnan Syed
Syed's lawyers argued that his original attorney was ineffective — that she never contacted a potential alibi witness and failed to challenge a key piece of evidence, a cell phone tower that authorities used to link Syed to Lee's burial site.
A spokesman for the Maryland Attorney General's office did not immediately respond to an NBC News request for comment. Christine Tobar, a spokeswoman for the Attorney General's office, told the Associated Press that the office had not yet received a copy of the filing but planned to "review and determine how best to respond."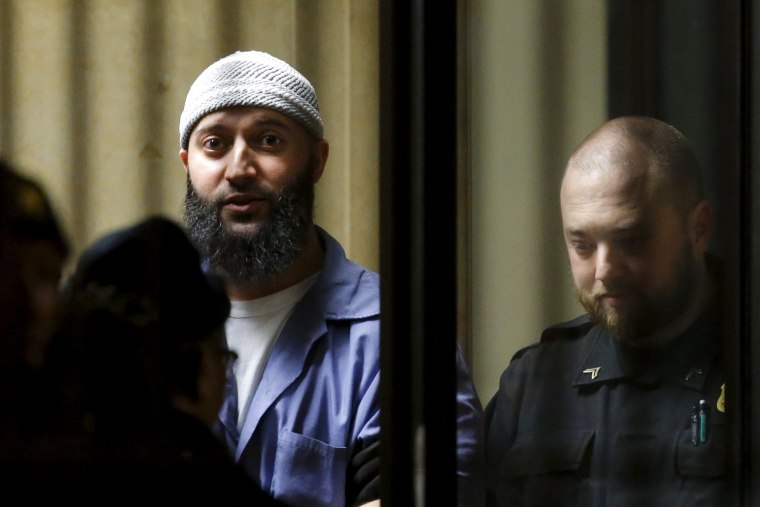 Prosecutors appealed the judge's ruling in August, with Deputy Attorney General Thiru Vignarajah arguing that there had been "no new evidence, no change in law...and no reason why the claim could not have been raised at numerous prior proceedings."
Follow NBC Asian America on Facebook, Twitter, Instagram, and Tumblr.