A Sikh-American bus driver in Los Angeles, Balwinder Jit Singh, was reportedly attacked last November by a passenger who also called him a "terrorist" and "suicide bomber" and accused him of hijacking the bus. Singh wears a turban and beard as articles of his faith.
"Mr. Singh was attacked because of his Sikh religious appearance and the color of his skin, and hate crime laws were enacted to address exactly this particular type of crime," Gurjot Kaur, senior staff attorney of The Sikh Coalition, told NBC News. "We are calling for a hate crime investigation and prosecution not to further penalize the offender, but to address the problem of bigotry. Our hate crime laws won't work if the police don't enforce them."
Singh, who has been a bus operator for 17 years, kept his foot on the brake of the running bus the entire time he was being beaten, according to The Sikh Coalition, the nonprofit civil rights organization representing Singh. This ensured the safety of both pedestrians and passengers.
Singh was treated in the hospital for a black eye, swollen and bruised face and jaw, and infection in his eye. Two months later, he continues to suffer from blurred vision and pain, according to The Sikh Coalition.
The alleged attacker was arrested the next day and is currently in police custody on another charge. Police did not initially treat the attack as a hate crime.
"We do investigate hate crimes. We take them very seriously," Los Angeles County Sheriff's Department Captain Karl Schow told the Associated Press. Schow also said that after receiving additional information, "We're absolutely doubling back and going to add that to the investigation."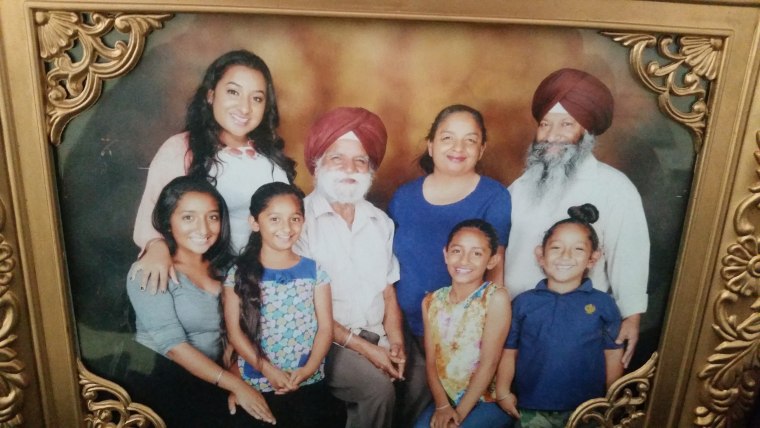 Singh, who is on the board of directors of Gurdwara Singh Sabha in Buena Park, California, which was vandalized in December, said that although he reported the incident to police right away, he did not go public with the details. Singh said he did not know how to address the incident until The Sikh Coalition, which also represented the gurdwara in the vandalism case, contacted him.
"It is imperative that our government send a clear message that hate won't be tolerated," Kaur said. "Inaction gives a green light for this type of violence to continue across America."
Although Sikh Americans have been part of the United States for 125 years, they are increasingly targeted for violence and intimidation because of their turbans and beards, which represent equality and justice.
Follow NBC Asian America on Facebook, Twitter, and Tumblr.
RELATED