At a Congressional briefing on Capitol Hill Thursday, The Sikh Coalition and Muslim Advocates brought attention to the rising cost of hate violence in America. Along with Rep. Judy Chu (D-CA) and Rep. Keith Ellison (D-MN), families who have been impacted by hate violence spoke about how their families have been affected and the importance of prosecuting hate crimes.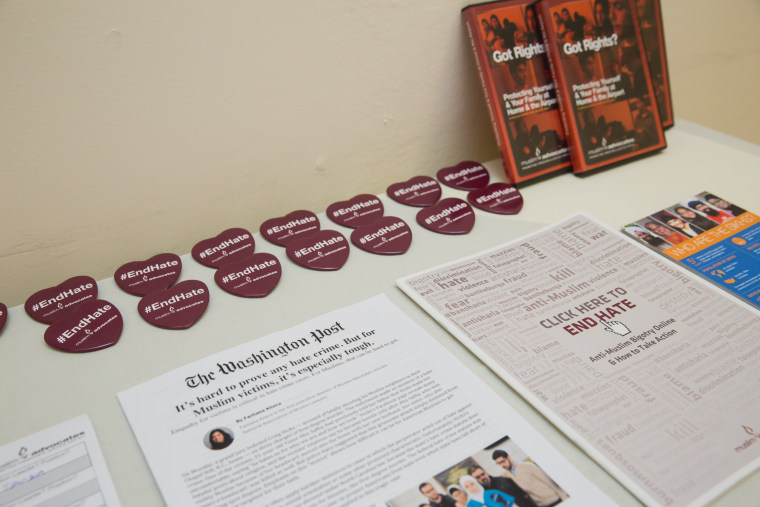 "Sikhs have long been the target of misguided bigotry and hatred in America," Arjun Singh, Sikh Coalition Law and Policy Director told NBCNews. "We continue to ask political officials and the broader public to do more to recognize and combat the problems of hatred. At this Congressional briefing today, we ask the federal government and states to investigate and prosecute hate crimes wherever and whenever they occur."
Dr. Mohammad Abu-Salha and Farris Barakat, who lost three family members — Deah Shaddy Barakat, Yusor Mohammad Abu-Salha, and Razan Mohammad Abu-Salha — in the Chapel Hill shooting in North Carolina in February, spoke about the importance of this issue as anti-Muslim violence rises.
Raghuvinder Singh talked about how after his father, Baba Punjab Singh, was shot by a white supremacist who also killed six other people in their Oak Creek gurdwara in 2012. Baba Punjab Singh was left in a permanent semi-comatose state, unable to move or speak, able to communicate only by blinking his eyes — twice for "yes" and once for "no."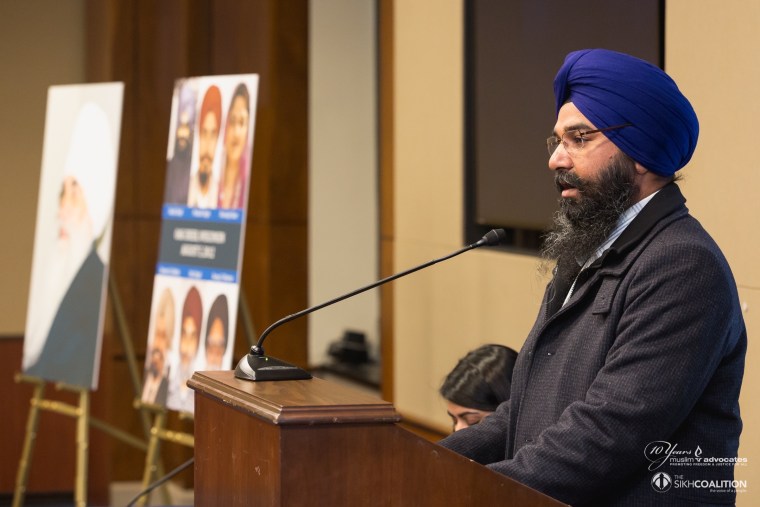 "Charging an offender with a hate crime is not about demanding harsher penalties," Raghuvinder Singh told those assembled. "It is about acknowledging that hate-based violence is a real problem in our society and that the government is committed to tackling it. Hate crimes terrorize entire communities, like they did to the citizens of Oak Creek, Charleston, and Chapel Hill. Hate crime charges can help repair this damage by demonstrating to the perpetrator, victim, community, and America at large that hate won't be tolerated."
IN-DEPTH
SOCIAL