Advocates for a memorial honoring World War II-era "comfort women" demonstrated last week after the Japanese government filed an amicus brief late last month supporting a lawsuit seeking the memorial's removal from a Southern California city.
More than two dozen supporters, including former Rep. Mike Honda and former mayor of Monterey Park Betty Chu, gathered on Tuesday at Glendale Central Park, where the monument was installed in 2013, to vocalize their support for the statue, according to organizers.
"This is a very important piece of history that a lot Westerners are not aware of," Phyllis Kim, executive director of the Korean American Forum of California, the organization that led efforts to install the statue, told NBC News.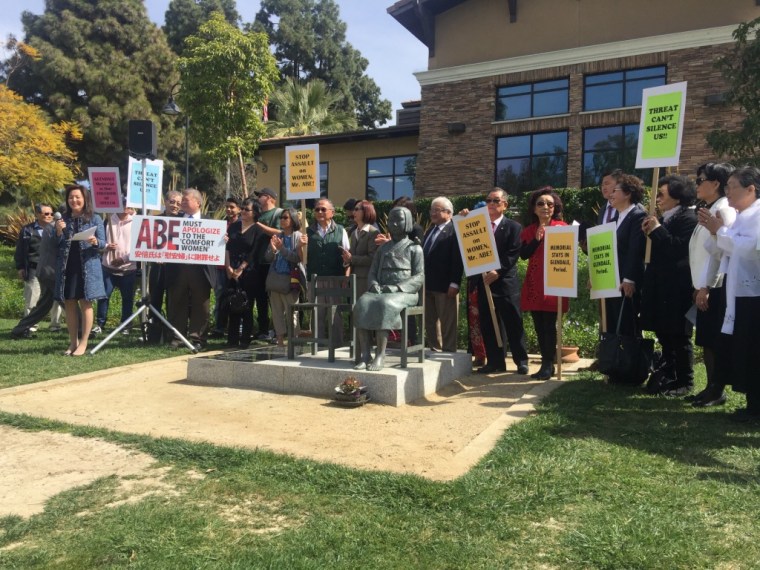 Historians estimate that between 50,000 and 200,000 women from countries including Korea, China, Indonesia, and the Philippines, were forced into Japanese military-run brothels during World War II.
Advocates say it is crucial that people are aware of what happened to comfort women so that history doesn't repeat itself. Across the globe, an estimated 21 million are victims of human trafficking, while 4.5 million people are victims of sex trafficking, according to the United Nations.
"This is still a relevant issue," Kim said.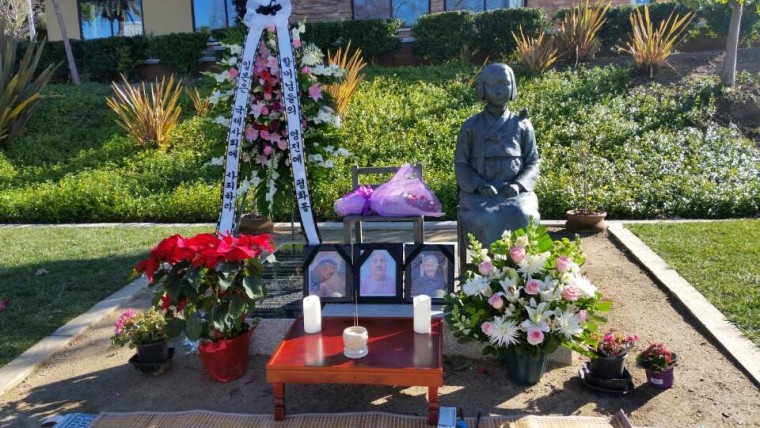 In 2014, the Global Alliance for Historical Truth-US Corporation (GAHT), filed a lawsuit alleging that, in allowing the statue, the City of Glendale unconstitutionally infringed on the the federal government's exclusive authority to conduct foreign affairs. That suit was dismissed in a district court several months later and again in a superior court in 2015. The following year, the Ninth Circuit Court of Appeals upheld the dismissal. The case has been appealed to the U.S. Supreme Court.
The Japanese government's amicus brief was an encouraging move, Koichi Mera, a representative from the GAHT-US, told NBC News in an email.
RELATED: Atlanta Museum Cancels Planned 'Comfort Women' Memorial
"We had hoped that the government would do something for a long time," he said.
NBC News has reached out to the Japanese Embassy and lawyers representing the country's government.
Every year, the U.S. Supreme Court receives approximately 7,000 requests to hear cases, according to its website. Of those, justices typically hear 80.
With slim chances, Kim said advocates are not worried about the outcome of the brief filing.
She added that the issue shouldn't be a political one, but one about women and human rights.
"Everyone needs to work together to eradicate violence. We see the heart breaking stories every day, we hear about what's happening under Boko Haram, what's happening under ISIS rule. We want to raise awareness about this problem in the world," she said.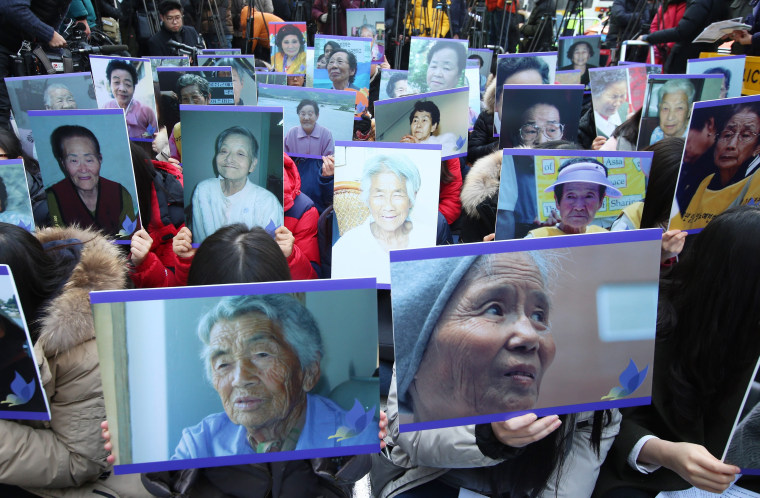 Comfort women memorials have been a contentious issue, with advocates arguing that the Japanese government has not issued an official apology for what happened during WWII, while opponents say there is no evidence to support that women were forced into sex slavery.
RELATED: San Francisco to Become First Major U.S. City to Install 'Comfort Women' Memorial
Other cities across the United States have installed memorial statues, including Palisades Park and Union City, New Jersey; Southfield, Michigan; and Fairfax County, Virginia.
Last month, the city of San Francisco granted final approval for the installation of a comfort women memorial in September, following opposition, some of which was expressed by citizens from Japan. It is expected to become the first major U.S. city to install a memorial.
Follow NBC Asian America on Facebook, Twitter, Instagram and Tumblr.