An annual FBI report released last month showed there were seven hate crime offenses last year motivated by religious bias against Sikhs. But critics of the report say the data can be unreliable because it depends on law enforcement voluntarily reporting hate crime figures to the FBI.
"FBI hate crime data represents the tip of the iceberg and understates the magnitude of hate crime in America," said Sim J. Singh, national advocacy manager of The Sikh Coalition, a nonprofit. "The only way to bridge the data gap is for law enforcement agencies to adopt mandatory hate crime reporting."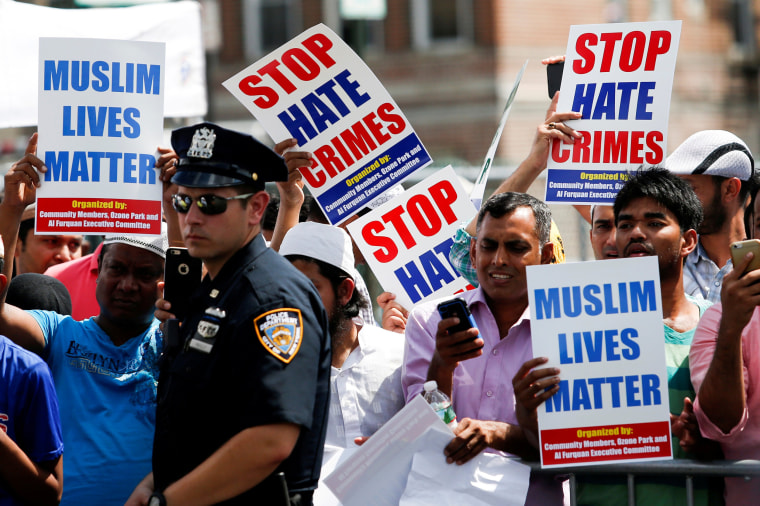 Figures from the FBI's Uniform Crime Reporting Program for 2016 said those seven offenses represented a mere 0.5 percent of 1,538 reported across all religions. The previous year saw six hate crime offenses against Sikhs, out of an overall 1,354.
While the FBI's 2016 hate crime report included participants from 15,254 law enforcement agencies, only 12 percent of them (1,776) reported one or more incidents, the agency said in a news release.
The rest reported no hate crimes occurring within their jurisdictions.
"We know there are multiple jurisdictions year-in and year-out that don't report or report zero hate crimes to the FBI," said Marita Etcubanez, director of strategic initiatives for Asian Americans Advancing Justice-AAJC, a civil rights nonprofit.
An FBI spokesperson said in an email that it does not comment on or provide analysis of statistics in the report.
The bureau's figures showed a roughly 5 percent increase in hate crime incidents for 2016, compared to the year before, rising from 5,850 to 6,121.
But a Bureau of Justice Statistics survey in June said that on average each year between 2004 and 2015, there were 250,000 hate crime victimizations, defined as a single victim or household that experienced a criminal incident believed to be motivated by hate.
It also found that 54 percent of hate crime victimizations were not reported to police between 2011 and 2015. The most common reason was that they were handled another way, such as privately or through a non-law enforcement official.
The two reports differ in that the Bureau of Justice Statistics' National Crime Victimization Survey includes hate crimes both reported and unreported to police.
The Sikh Coalition said in November that it received legal intakes in 2016 from 15 Sikhs who believed they were targeted in hate incidents. From the beginning of this year, they've logged 13.
Singh said Sikhs remain hundreds of times more likely to experience hate crimes than the average American.
Their appearance has made them a target of bias incidents and attacks, as religious articles like the turban have wrongly been linked with media images of terrorists following the Sept. 11 attacks, according to the coalition.
"If law enforcement agencies fail to document the true extent of hate crimes against our communities, our nation will have a hard time mobilizing the political will and resources necessary to prevent and combat the problem," Singh said.
Follow NBC Asian America on Facebook, Twitter, Instagram and Tumblr.