Nonprofits across the U.S. issued a joint alert last week stating that members of the Vietnamese-American community with final orders of removal from immigration authorities may be at risk of arrest, detention, and deportation.
The announcement came after groups said they discovered through a court filing that the U.S. had presented 95 cases to Vietnam for processing for removal in September.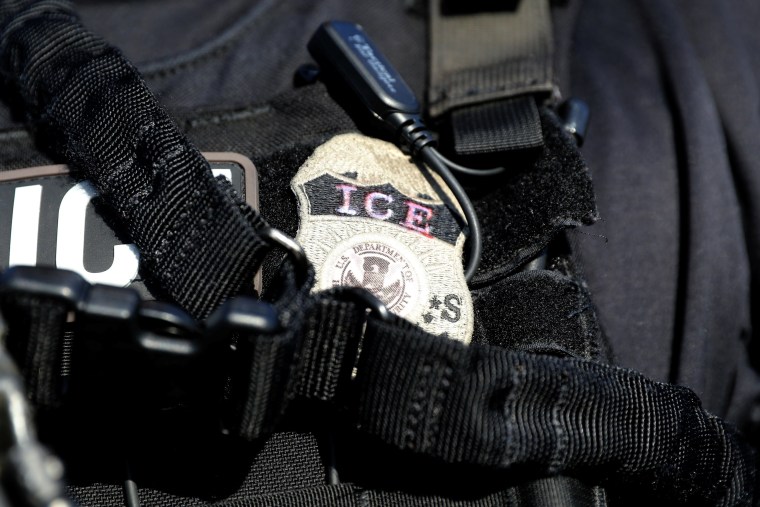 Advocates said that at least three of the cases are not subject to removal under a 2008 repatriation agreement between the U.S. and Vietnam, which excludes Vietnamese nationals from being deported if they arrived in the U.S. before July 12, 1995 — the date the two countries reestablished diplomatic ties.
Quyen Dinh, executive director of the Southeast Asia Resource Action Center (SEARAC), said the current round of detentions is the largest she has seen since she began working for the organization in 2011.
"Upon the election of Trump, we started to receive calls from those with pre-1995 convictions inquiring whether they have any reason to be concerned about their status, and today, we are seeing the escalation of a deportation force that includes more pre-1995 individuals than ever before," Dinh told NBC News in an email.
In the last three fiscal years, the U.S. removed a total of 115 Vietnamese nationals, according to ICE enforcement and removal operations reports for 2014, 2015, and 2016.
Immigration and Customs Enforcement (ICE) did not confirm an exact number of detentions when reached by NBC News and did not comment on Vietnamese nationals who arrived in the U.S. before 1995.
But in an email last week, ICE spokesman Brendan Raedy said, "International law obligates each country to accept the return of its nationals ordered removed from the United States. The United States itself routinely cooperates with foreign governments in documenting and accepting its citizens when asked, as do the majority of countries in the world."
As of May 2017, there were 8,534 Vietnamese nationals with outstanding final orders of removal in the United States, according to ICE.
Last week's alert is the second this year for VietLead, a Philadelphia-based organization. Nancy Nguyen, the group's executive director, said the organization issued a press release in March after receiving reports of approximately 80 individuals being detained. Nguyen said VietLead has aided "about 76 cases" of Vietnamese nationals facing removal since then.
The recent roundups in the Vietnamese community coincide with what advocates have called "the largest raids ever to target the Cambodian community." Advocacy organizations have said that ICE has detained more than 100 Cambodian nationals with orders of removal beginning in early October.
Katrina Dizon Mariategue, immigration policy manager at SEARAC, said the organization's work on deportation is typically not centered on the Vietnamese-American community, as detentions typically occur in the Cambodian-American community. Because this is the case, Cambodians are more organized and willing to publicly speak about their experiences, she noted.
The roundups have left some in the Vietnamese-American community in confusion and fear, Nguyen said, with some afraid that speaking out could result in retaliation. Mariategue said that there is also stigma and shame attached to sharing their stories for formerly incarcerated Vietnamese.
"We're still in the process of trying to educate folks and show them that it's OK to speak out and organize to fight for your loved ones," she said.
Hai Nguyen, who has a final order of removal, would leave behind his parents and four siblings if he is sent to Vietnam.
"With all this going on, it takes a toll physically, mentally, and psychologically, waking up every single day with the thought of being taken away from your family," the 35-year-old, who lives in Southern California, said.
Nguyen was charged for robbery when he was a teenager and tried as an adult. He went to prison at the age of 16, and served 17-and-a-half years before he was released at the age of 33.
Nguyen said his parents are Vietnamese citizens, but he was born at sea in 1982 while his parents were fleeing the country after the Vietnam War.
Nguyen is required to report to ICE every six months, he said. He added that he fears being sent to a country he has never been and possibly being retaliated against because his father fought in the South Vietnamese Army.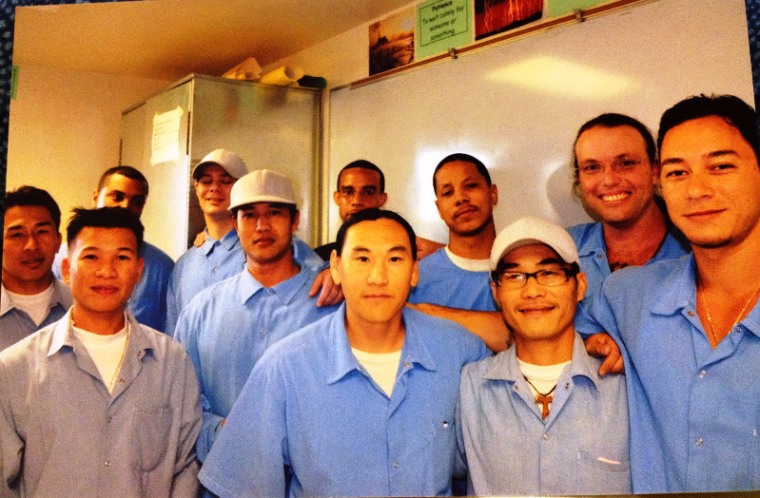 Tung Nguyen, the founder of Asian and Pacific Islanders Re-Entry of Orange County (APIROC), an organization that helps formerly incarcerated individuals re-enter society, is also has a final order of removal.
When he was a teenager, Nguyen was convicted of first-degree murder and robbery. He received a sentence of 25 years to life, but the California Board of Parole Hearings deemed Nguyen suitable for parole. He initially received a release date in 2023, but California Gov. Jerry Brown modified it to an immediate release for "exceptional rehabilitation."
Tung said the detentions in the community led him into a deep depression and left him unable to work for two weeks while he was counseling others facing similar situations. If deported, Tung would leave behind a wife and stepson.
"Because they continue to hold me as a criminal, you're going to take me away from my wife and my kid, and then my kid's going to grow up without a father figure in the family. You might as well set my kid up to become a delinquent and then start the school-to-prison pipeline process," he said.
Hai Nguyen believes many members of the community are trying to maintain a low profile and feel safer if they keep their distance from the events that are unfolding. But he hopes that they will come forward to speak up and share their stories.
"If you don't raise your voice, no one will listen," he said.
Follow NBC Asian America on Facebook, Twitter, Instagram and Tumblr.