Keone Young knows all too well the struggles of what it's like to be an Asian-American actor in Hollywood.
Over his more than half-century career in film, TV, stage, and voice acting, Young estimates that 95 percent of his roles have been foreigners, many of which spoke with accents.
"I never saw myself as wanting to be a part of the system even though I had to function within the system. I'm an outsider on the inside."
"They don't want me to be me because I grew up in Hawaii speaking a certain patois," he told NBC News. "So I had to learn how to talk like a white man to get the job and then when I got the job, I had to learn to talk like a C***k or a J*p ... because that's what they were writing."
Young said that across his career he has takes a subtle approach to combating the one-dimensional Asian characters he played. He did that, he said, by creating a sense of identity for the characters and focusing on the accuracy of his portrayals.
"I want to portray that person with an accent who is real instead of a stereotyped version of it," he said. "I've always wanted to see myself as the one the story revolved around so that it was my story not your story. I always try to convey I have some kind of philosophy or point of view."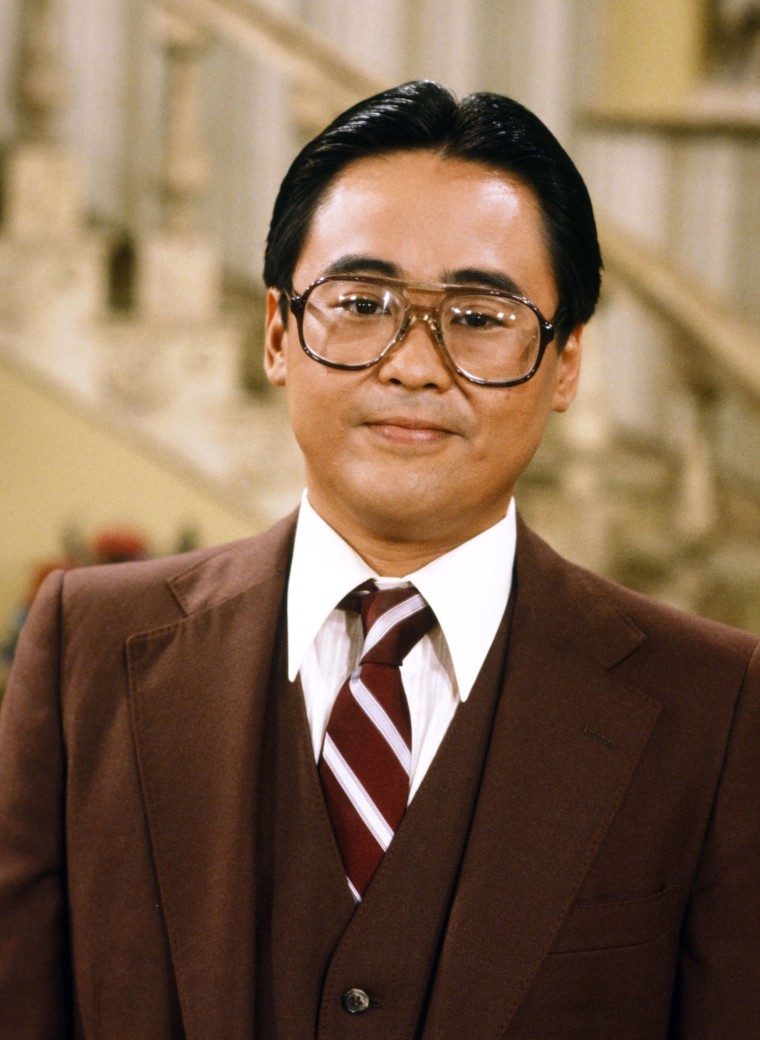 The 69-year-old actor has appeared in "Deadwood," "Diff'rent Strokes," and "Dude, Where's My Car?" and considers himself part of the second generation of Asian-American actors in Hollywood that grew up watching actors like Keye Luke, who acted in the "Charlie Chan" franchise; Richard Loo, who appeared in more than 120 films between the 1930s and '80s; and "Kung Fu" actor Phillip Ahn. Young would eventually work with several of the actors he grew up watching.
Young said he is a part of a stock of actors who were never intrigued by the glamour of Hollywood and rather sought a way to survive and support their families.
"I never saw myself as wanting to be a part of the system even though I had to function within the system. I'm an outsider on the inside," he said.
When he was 19 years old, Young got his first professional role on the American comedy show "Room 222."
Young's mentor, Japanese-American actor and voice artist Mako Iwamatsu, advised him to build up his acting chops through studying various cultures. Young traveled and immersed himself in these cultures learning the language, literature, and even music. Young said his sense of identity allowed him to add a layer of accuracy to many of the roles that he has played.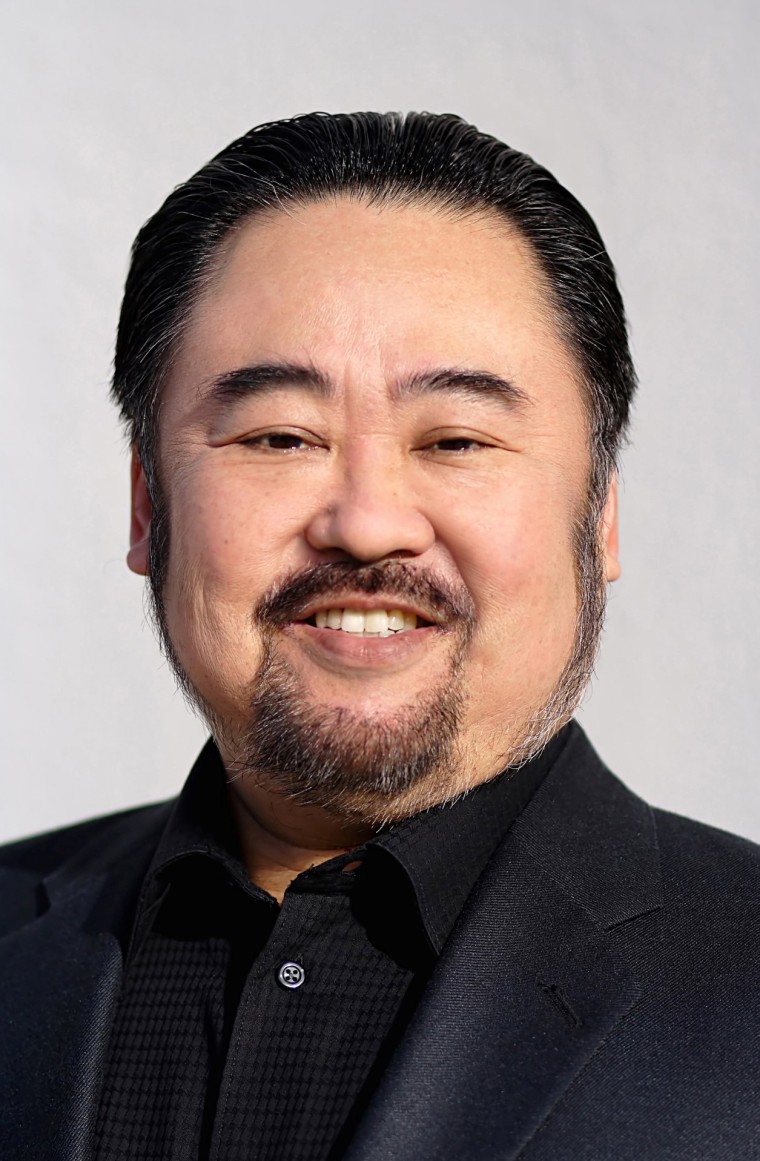 "I was able to do that because I was capable of doing the real as opposed to the fake and that's what is really important for us Asians," Young said. "It's what is real and what is fake. What's fake is what they want you to be, which is to fulfill their stereotypes and unfortunately that's what we do."
As an actor, Young said that subtext always influences his portrayal of a character. Subtext can capture his rebellious nature and his desire to be the voice for his people.
"We're a proud people that contributed and fought for this country. And I'm not talking about only the heroic stuff but I'm talking about those people who resisted as well," he said. "Those people who actually went to federal prison because they refused to go to war. I want to speak for them too, the rebelliousness of those who not only said I'm as American as you are but also those who said I don't want to be the kind of American that you are. I'm an Asian American."
During the Vietnam War, Young refused to be drafted because he "refused to fight against somebody who looked like" him. He went to his draft board and argued his stance on the war and was placed in the 4-F class, a designation that states an individual is not suitable for military service. He went to Paris to speak for Asian Americans and the people for the peace movement to show that he supported their struggle.
When he returned to America, Young joined award-winning playwright C. Bernard Jackson's Inner City Cultural Center in Los Angeles, one of the first arts institutions in the country that implemented multiculturalism. A desire to develop Asian-American stories by Asian-American voices also lead Young to join the East West Players theatre group, which was co-founded by his mentor, Iwamatsu. On the screen, he pushed for more Asian Americans to be involved in film production, asking for Asian stunt doubles instead of white ones wearing wigs.
RELATED: Celebrating Its 50th Theater Season, East West Players Looks to the Future
Out of his myriad of roles, Young was particularly moved by his portrayal of astronaut and fellow Hawaiian Ellison Onizuka in the 1990 television film "Challenger" and his character Mr. Wu in the critically acclaimed series "Deadwood."
"They don't want me to be me because I grew up in Hawaii speaking a certain patois."
"I was able to show myself [on "Deadwood"] as a person amongst whites who expressed themselves as they do with a person of color but show also my contempt for that," Young said. "[My character] came here as somebody with a queue [traditional Chinese braid] on my head and at some point I cut it off. There's one part where I came here and I transformed from a C—n to a Chinese American. I wanted to show the racism that we lived under but also the fact that we can be racist too. No we are not passive people."
Recently, Young has been working as a voice actor in both videogames and TV shows. He currently voices Rebel Commander Jun Sato in the animated television series "Star Wars Rebels" and just completed a story arc for the fifth season of the animated show, "Teenage Mutant Ninja Turtles."
Young remains adamant that the love for his people, his family and his identity will always be an integral part of how he takes on every role.
"To deal with me, you have to accept who I think I am, not who you think I am. And that's a question for us people of color," he said. "People don't like people of color to have their own identity because they have to be reminded of who they are and what they did in the past. You're benefitting from this…They don't want to be reminded of the dark side. The whole thing about the dark side is that we all have it."
Follow NBC Asian America on Facebook, Twitter, Instagram and Tumblr.