LOS ANGELES — An Airbnb host who earlier this year cancelled a guest's reservation after sending racially-tinged remarks has agreed to pay $5,000 in damages for discrimination and take a college-level Asian-American studies course.
On Thursday, the California Department of Fair Employment and Housing (DFEH) announced that it had reached an agreement with Tami Barker, the woman who cancelled a reservation on the day that the guest, Dyne Suh, was scheduled to arrive at Barker's cabin in Big Bear, California.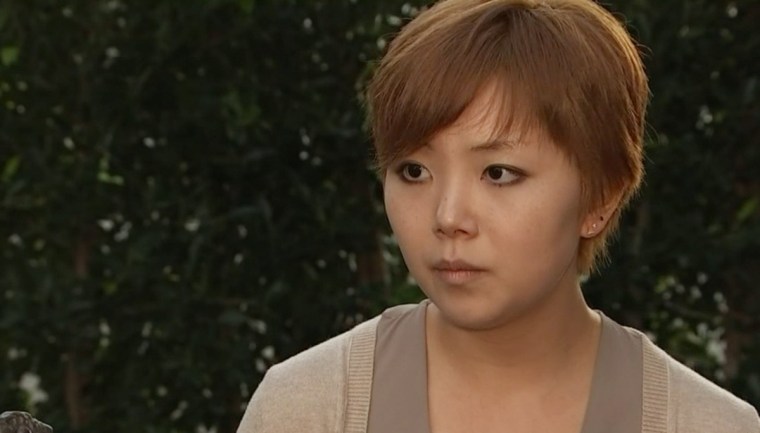 In February, Suh — along with her fiancé, two friends, and two dogs — was driving through a snowstorm to get to the cabin for a ski trip on President's Day weekend when she received texts from Barker saying, "I wouldn't rent to u if u were the last person on earth" and "One word says it all. Asian," according to the DFEH.
RELATED: SoCal Woman Claims Airbnb Host Canceled Reservation Because of Her Race
Airbnb spokesman Nick Papas referred NBC News to a statement made in April that called Barker's behavior "abhorrent and unacceptable." She has since been permanently removed from the Airbnb platform.
Under the agreement with the DFEH, Baker issued Suh a personal apology. She is also required to participate in a community education panel, comply with anti-discrimination laws, complete 25 hours of community service with a civil rights organization, and report rental data to DFEH for a four-year period.
Baker will have one year to complete the Asian-American studies course outlined in the agreement, a component that was suggested by DFEH.
"It was something the host pretty quickly agreed with," Kevin Kish, the director of the government agency, told NBC News. "One of the things she said … is she realized that she didn't know a lot about Asian Americans and was open to learning more. So this seemed to be a creative way to get at that. One of the things we see here is when there is a bias, a lot of times it results from a lack of understanding of the experience of others."
In response to a request for comment, Barker's attorney, Edward Lee provided NBC News with a statement that read: "While regretful for her impetuous actions and comments made on the evening of February 17, 2017, Ms. Barker is pleased to have resolved her claims with Ms. Dyne Suh and the DFEH in a manner that can hopefully bring a positive outcome out of an unfortunate incident."
Suh did not immediately respond to an NBC News request for comment, but in a statement posted on Facebook, she said she was glad the agreement included Barker taking an Asian-American studies course.
"I believe that the more people learn about and understand our history and struggles, the more they can feel empathy towards us and treat us as equals," she said.
The agreement reached Thursday comes shortly after a voluntary agreement was established in April between the DFEH and Airbnb. It allows the agency to test California Airbnb hosts for racial bias as a means of helping fight against discrimination, while Airbnb will inform guests of their right to file complaints with the DFEH, Kish said.
The voluntary agreement resulted after the conclusion a 10-month investigation initiated after the DFEH filed a complaint against Airbnb. The complaint cited reports of potential racial bias by Airbnb guests and statistically significant discrimination by certain Airbnb hosts against African-American guests.
Follow NBC Asian America on Facebook, Twitter, Instagram and Tumblr.