Jeffrey Cirio joined the American Ballet Theatre (ABT) as a soloist a year and a half ago and was promoted to a principal dancer after a year, but when the 25 year old took up ballet at age nine after watching his sister, he did it because he wanted more friends.
"One day, I just decided to take a ballet class since I was around it all the time," Cirio told NBC News. "I was homeschooled as a kid so I didn't have as many friends as I could have if I went to public school. I noticed there were a lot of boys in my class so I found it more of a social thing being nine years old at the time."
it wasn't until the age of 14 when Cirio watched a video of Fernando Bujones dance titled "Winning at Varna" that he was finally inspired to dance seriously and participate in competitions.
"I think before people thought ballet was just a white male or white woman, but I definitely think nowadays it's changing."
"His technique was impeccable and he was a true prince," Cirio said. "It was that video that pushed me into participating in competitions, which actually changed my life, but not because I won medals. It was because I was able to work with a coach and learn a lot of the classical repertoire for men. Each time I would compete, the process of preparing really did propel me forward."
When he was 16 years old, Cirio became a trainee at the Boston Ballet School and joined Boston Ballet II, a two-year program for rising dancers, during the 2007-2008 season. After completing a year of the apprenticeship, he left temporarily to go to the Orlando Ballet School to train under Peter Stark and Oliver Munoz because he felt too young and unexperienced to dance professionally.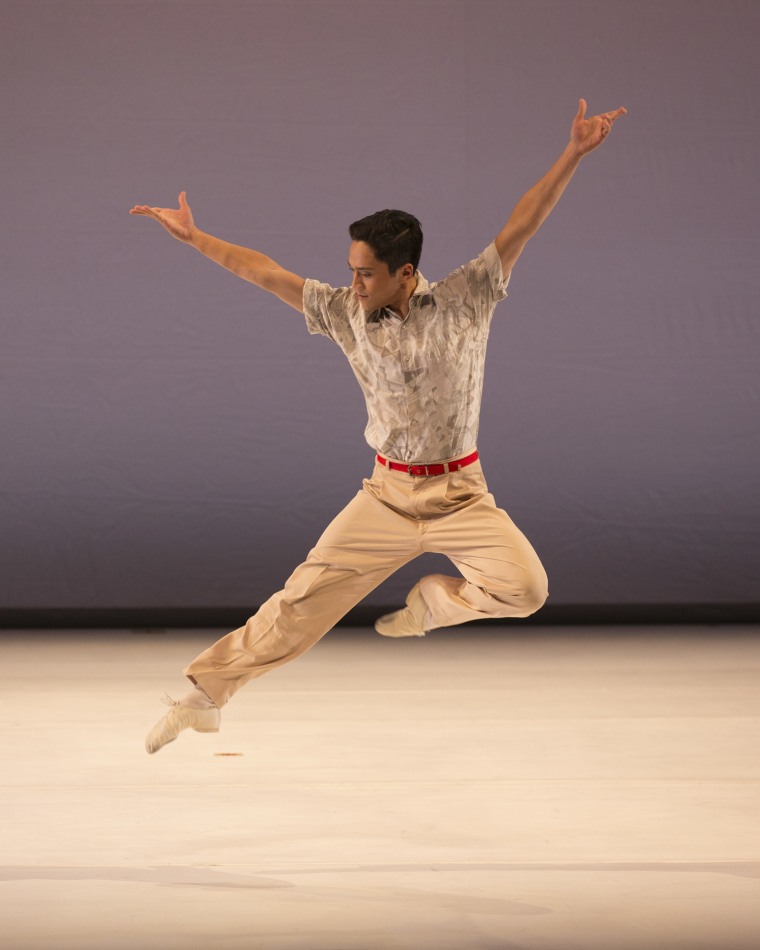 In 2009, Cirio returned to Boston Ballet as a corps de ballet member, dancing with his older sister, Lia Cirio. In 2010, he was promoted to second soloist, and in 2011 to soloist. He became one of the company's principal dancers in 2012.
His repertory with Boston Ballet includes Prince Désiré and Bluebird in "The Sleeping Beauty," The Prince in Frederick Ashton's "Cinderella," and Basilio in Rudolf Nureyev's "Don Quixote."
RELATED: Lia Cirio's Quest To Modernize the Ballet World
"I just felt like it was home for me," Cirio said. "My sister was dancing there and I've known the director there for a very long time so it was normal for me just to go Boston Ballet."
After performing as a principal dancer at Boston Ballet for two years, Cirio said he was in need of a change. He felt like he had gotten stuck and was too comfortable, he said.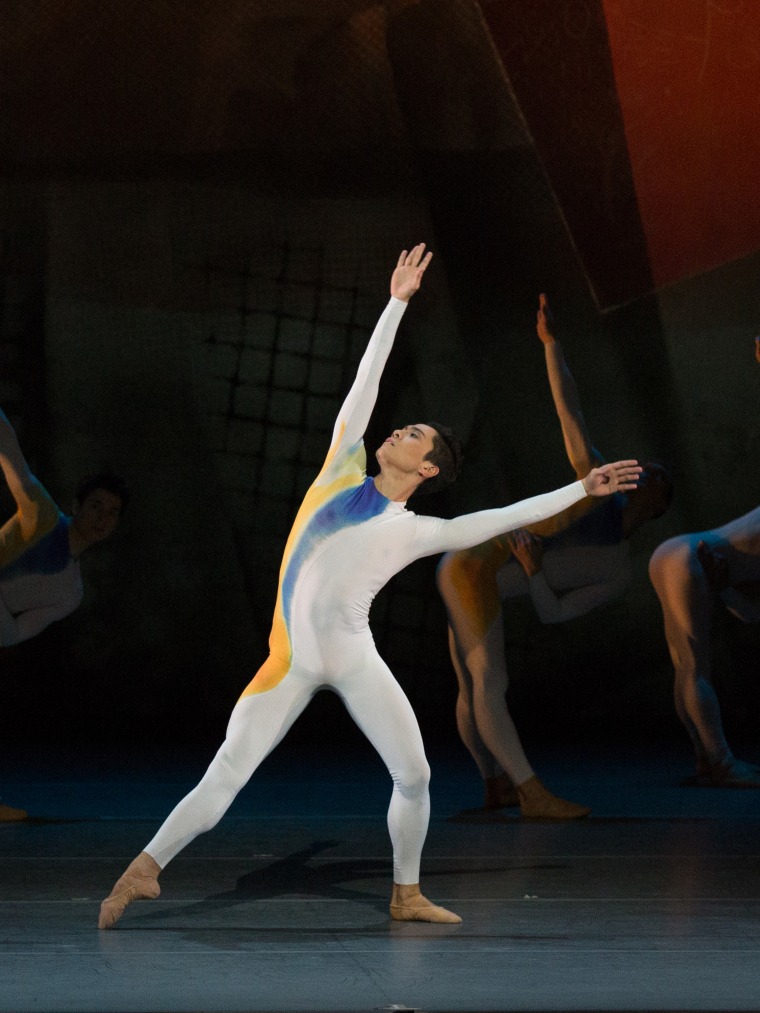 In February 2015, Cirio auditioned at American Ballet Theatre and spoke with Kevin McKenzie, the company's artistic director, to discuss whether or not coming to ABT was the right choice. McKenzine told Cirio that, while he was a principal dancer in Boston, he would have to come to ABT as a soloist, a change he would have to think over, Cirio said.
Ultimately, Cirio made the decision to come to American Ballet Theatre. "I felt like it was the right time in my life, and I knew I had to work hard for what I wanted and that was to be a principal at ABT," Cirio said. "I always say that we should live outside the box, so I took that step and decided to come here."
While Cirio said the transition from Boston to New York was difficult at first, especially having to leave his old company behind, he said once he got settled at American Ballet Theatre, he began to feel at home there as well.
RELATED: For American Ballet Theatre's Stella Abrera, A Career Built on Determination, Passion
"You work day in day out, you sweat, you laugh, you get mad, and that's what I had at Boston was this family-oriented company and we knew each other so well," Cirio said. "Coming to a new company was hard because it is like joining a new family so I didn't know what to expect and I thought it would be hard getting to know new people, but since day one, they welcomed me so fast."
Cirio was featured in several performances with ABT as a soloist during their spring 2016 season at the Metropolitan Opera House in New York. When the season ended, he was promoted to principal dancer.
"I got to do a lot of rep during the Met season which was very challenging for me, and something new because Boston never does long, eight weeks of just straight rehearsals and shows," Cirio said. "It was a great experience, and I got promoted out of it."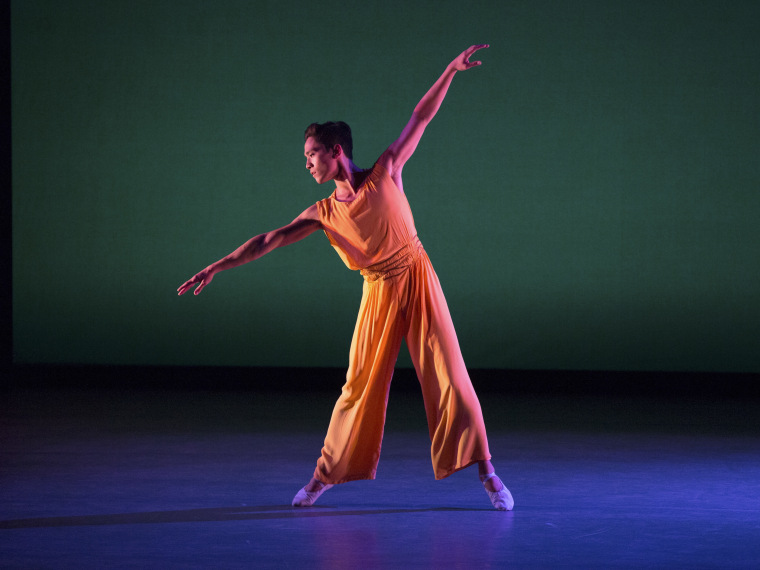 For Cirio, a typical day at the American Ballet Theatre begins with class at 10:15 a.m., which generally goes until 11:45 a.m. Following class, dancers warm up for the day before starting again at noon. Various rehearsals take place throughout the day until 7 p.m.
"It can be rigorous. It can be hard," Cirio said. "Some days I have a day off or just a two-hour break. Some dancers will go from twelve to seven straight without a break. ... Many dancers go through a lot of rehearsals, but it is our job to rehearse."
Though Cirio said there are many physical and emotional challenges when it comes to being a dancer, it is his passion for it and the reward that continues to drive him to do it.
"My favorite thing about being a dancer is that I am able to perform on such beautiful stages; I'm able to travel and go to different countries and states, and like I mentioned, I like being challenged and being on the edge," Cirio said. "For me, it's that adrenaline rush right before you step on the stage. Once you start knowing your body well, once you knowing you're able to perform at a professional level, it's freeing. All eyes are on you. That's probably the most amazing thing about being a dancer — being able to feel that and share that with other people."
Cirio makes time during the summer to manage Cirio Collective, a project he founded with his sister Lia in 2015, for dancers to be able to come together to collaborate and perform outside of the world of dance politics.
"I feel like in a lot of companies, and I'm not saying all directors are like this, but some of the directors can be very pushy about what they want to be on their stage," he said. "For choreographers, it's a little hard because sometimes you just want to create what feels right, and I knew there were people out there who just wanted to create something and collaborate with different artists and be able to do so in this safe haven."
Lia Cirio said that working with her brother closely on Cirio Collective and watching him grow throughout the years as a dancer has been an honor. His quick transition from soloist to principal dancer at ABT was no surprise to her.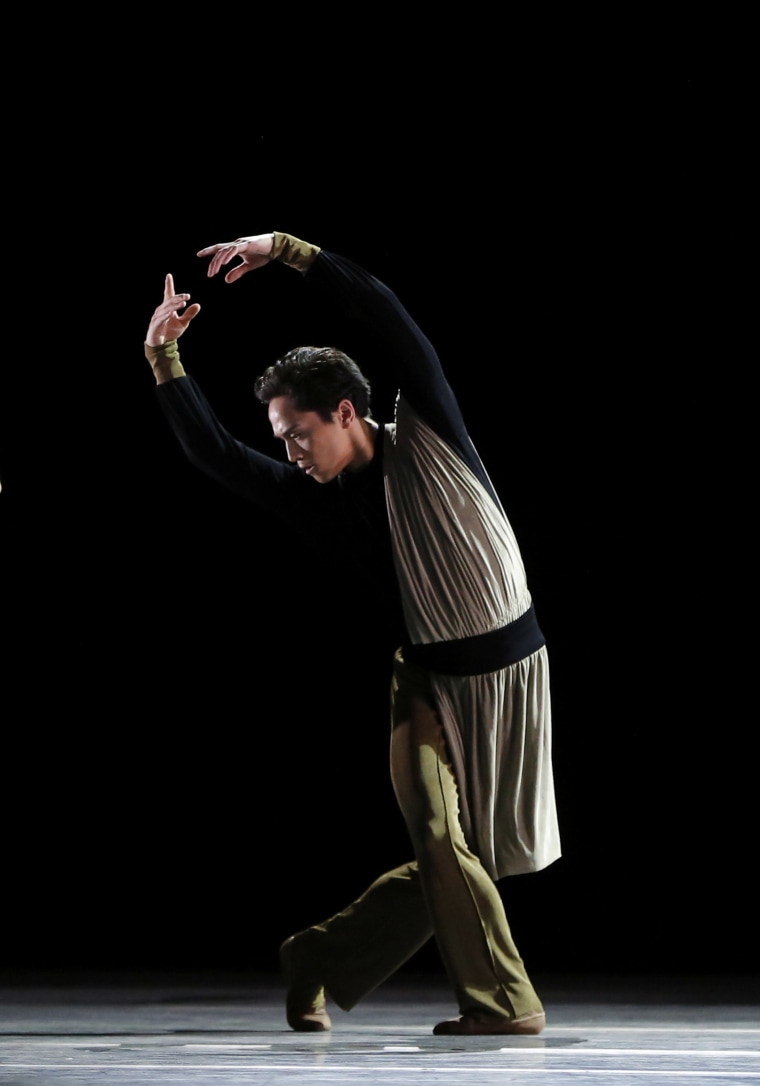 "I remember from the first moment he stepped into the dance studio, everyone could tell that he was a special one," Lia Cirio told NBC News. "The way in which he approaches every different kind of dance, from the ultimate classics, to neo-classical, to contemporary, and even hip-hop you can tell he is attentive to every detail and yet has a charisma that is unmatched."
"He is such an amazing artist and technician, but most importantly an incredible young man," she added. "I know for him it was completely unexpected, but I believe it was definitely deserved."
On being the first Filipino-American male promoted to principal dancer at ABT, Cirio said he does believe that it is important for the world of ballet to progress from what it used to be perceived as.
"I think before people thought ballet was just a white male or white woman, but I definitely think nowadays it's changing," Cirio said. "It's the arts, and ballet is constantly evolving. Dancers now don't dance the same way as dancers in the '60s or earlier, like in the '20s."
"It can't be thought of that way anymore," he added. "There has to be an evolution of dance, and I think it's cool people can be like 'I'm going to see Misty Copeland be the Swan Queen,' and that she can be Giselle, and I could possibly be an Albrecht for her. I hope the evolution of dance continues and that it becomes more multiracial and different from what people used to think it was."