Shortly after her teen sister's suicide, Anna Akana turned to drugs to numb the pain and mute out a phase in her life she was not able to internalize.
In the months following her sister Kristina's passing, Akana tuned in to a Comedy Central special featuring actress and comedian Margaret Cho, whose fierce attitude and comedy always spoke volumes to Anna.
It was the first time since her sister's death that laughter seemed to have found its way back into Akana's life. She couldn't remember the last time she laughed so hard.
"It was amazing, and I was like, 'I forgot how great this feels. I want to devote my life to this,'" Akana told NBC News. "I have been just chasing laughs since then."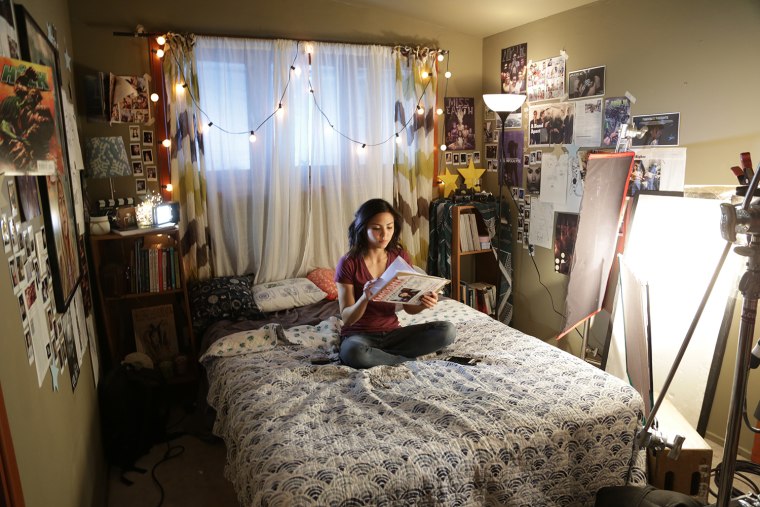 Akana credits Cho for playing a significant role in helping her realize that she was meant to tell stories and to make people laugh. In the years that followed, Akana turned to YouTube and documentary filmmaking, reaching and impacting the lives of millions through her raw storytelling.
"I finally got my life together and put it into a creative outlet. The easiest thing for people to do is not go through the mourning process and just try to put the feelings off, and it's not healthy," she said.
Akana began performing stand-up comedy at bars and clubs at the age of 19, often inviting her parents to come and watch. But during that two year period, she dealt with a lot of anxiety from being on stage in front of a live audience.
In 2011, Akana launched her YouTube channel in the comfort of her own home. It was a space where she could be herself without worrying about the nausea that came along with stage fright. Four years later, she has more than one million subscribers, and more than 122 million views on her videos, which cover a variety of relatable content—everything from middle school bullies, to "How to Apply Your Face" (a look at some of the characteristics that work toward creating the perfect you), and "Why Guys Like Asian Girls."
But tackling these topics and using the right dose of comedy is a perpetual balancing act. There's a fine line that exists, Akana acknowledged, and she does her best to make sure there is no ambiguity left for the audience.
"If I'm going to tackle something that is serious, then I need to be sure that the comedy is on point and that the takeaway message is crystal clear," she said.
But Akana also makes sure to stay true to her humor and originality too. "I've been able to do it by being very jokey and using cats and clones and prop guns and using the last 30 seconds from me being serious and what the overall message is," she said.
When Akana first launched her channel, it was meant as a platform to help cope with her insecurities and anxieties, but over the past few years, it has evolved into a collection and journal of the experiences she's had.
"My YouTube channel is kind of a library of all my issues I've lived with," she said. "To process it emotionally, it's been good and bad."
Akana said she's noticed her channel has also become a library of resources for those who feel isolated and unheard. These days, she'll often receive comments from long-time YouTube fans who will line up at some of her stand-up shows in Southern California to ask her for advice and to thank her for her videos.
"I still get very emotional when a girl—13 or 14—comes up to me and says, 'Your videos really helped me,'" she said, adding that she wished her late sister had something similar to help her.
Throughout her childhood, Akana moved every two years. Her father served as a Marine Corps officer and was born in Japan, and moved to the U.S. when he was five. Her mother, originally from the Philippines, met Akana's father when he was stationed overseas. The two eventually married, settled down, and had three kids.
But a career in entertainment was never exactly on the table in the her family, and while Akana's siblings had showed an interest in film, it was always viewed as a hobby and not a career option.
"[My parents] never considered me actually going into entertainment until Kristina died. They never thought of it. It wasn't until they saw me doing stand-up and they were like, 'Oh, we get it,'" she said.
"I do believe I was put here to tell stories and be creative in that way. It's given my life so much purpose and meaning and it's ultimately what I live for."
Akana's father had always wanted her to be in the military, and for much of her early life, that had always been the game plan. "I've always wanted to be in comedy...growing up with Asian parents and not seeing yourself represented in media—it was always just a daydream," she said.
But Kristina's death put things into perspective for her. She began to reassess her career ambitions, and she eventually turned her attention to comedy and acting instead of pursuing the military, which had been the plan for 18 years of her life.
Akana dropped out of community college in 2009 and moved to Los Angeles to pursue her dreams of becoming an actress and filmmaker, but it wasn't an easy transition. She found herself having to navigate a road that wasn't always clear—one that consisted of an industry that Akana soon came to find wasn't always fair and balanced.
"On the one hand, there's so little of us [Asian American and Pacific Islanders] that it's a much smaller competitive pool, but on the other hand, most of the roles that we are afforded are very stereotypical: you're either a computer hacker, a doctor, or the best friend that's smart or highly sexualized," she said.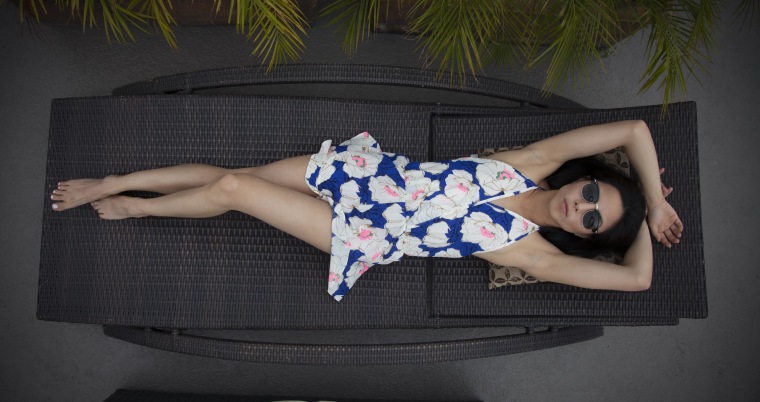 With YouTube, Akana found the flexibility to turn away from stereotypical roles within the traditional entertainment space and create new, empowering content through her own channel. "It's given me a lot more power and a lot more of a voice," she said.
"I finally got my life together and put it into a creative outlet."
Aside from YouTube, Akana is focused on creating short films like "Loose Ends," which puts a darker spin on life post-college. She's also delved into issues of bullying and mental health in her 2013 series, "Riley Rewind," which references her sister's suicide and focuses on the story of Riley, a high school student who has the ability to travel back in time.
In the series, Akana uses her superpowers to try and save a student at her school from committing suicide.
Those themes, Akana explained, are important for her because she feels mental illness and suicide aren't often discussed publicly, particularly within Asian-American families.
"I don't know if this is true for everyone, but for me...you can never talk to your parents about anything. I have a lot of friends who share that sentiment. Mental illness wasn't regarded as a real thing to my parents," she said. "I think we need to accept that mental illness is real and that there's nothing necessarily wrong about it."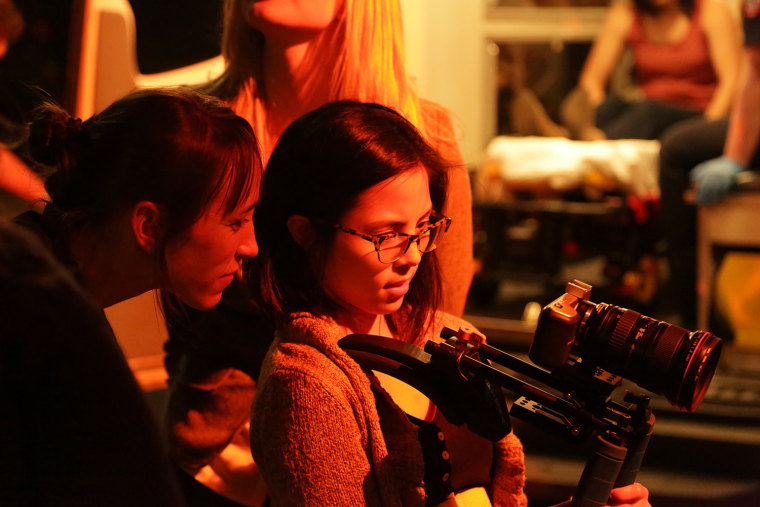 Akana said that, these days, she has a more open relationship with her parents. "We've realized that after [Kristina] died, if we had just known to talk to each other...it's taken a lot of pain and suicides for people to know we have to talk about this stuff," she said.
Recently, Akana had the chance to perform stand-up with Margaret Cho. "After the show, I said, 'you're the [one] of the first people who made me laugh after my sister died," she said.
With her YouTube channel and her stand-up, Akana said she believes comedy has give her purpose.
"I do believe I was put here to tell stories and be creative in that way," she said. "It's given my life so much purpose and meaning and it's ultimately what I live for."
Along with exploring tough topics through her work, Akana added that talking about race in comedy is essential and is something that shouldn't be overlooked.
"I have a tour—one of the comedians told me, 'I don't make race jokes because I don't want to be that Asian comedian who talks about being Asian,'" she said. "But that's not fair. That's part of your journey—being a woman, being a minority, that heavily influences your life."